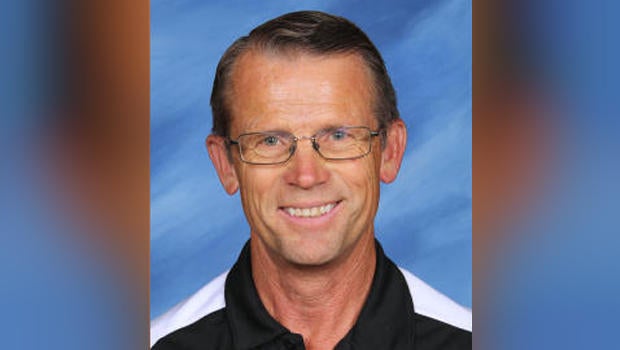 Idaho science teacher reportedly feeds puppy to snapping turtle in front of students
PRESTON, Idaho -- A junior high biology teacher in the small eastern Idaho town of Preston is under investigation by school and law enforcement officials after what school district officials called a "regrettable circumstance" involving biological specimens. East Idaho News, citing a law enforcement source, reports that teacher Robert Crosland fed a puppy to a snapping turtle in front of students.
Superintendent Marc Gee told the Idaho Statesman that the incident occurred after school on March 7 during an after-school animal feeding. He would not discuss the animals involved or release any other details.
Gee said the Franklin County Sheriff's office was also investigating the teacher after receiving a complaint of animal cruelty.
KSTU-TV reported that local animal activist Jill Parrish filed a police report. Parrish says that another teacher at the school told her the dog that was fed to the reptile was apparently sick.
"Allowing children to watch an innocent baby puppy scream because it is being fed to an animal. That is violence. That is not okay," Parrish told the station.
The teacher remains in the classroom pending the results of the investigation. In a prepared statement, school district officials asked community members for patience and said the teacher has shown care, effort and passion on the job for years.
"He is a cool teacher who really brought science to life," a former student told East Idaho News.
The activist group People for the Ethical Treatment of Animals (PETA) urged the school district and law enforcement to take action against the teacher, and expressed concern for the students who witnessed the incident.
"This teacher -- who is allegedly known for feeding guinea pigs to reptiles during lessons -- is a bully who should not be allowed near impressionable young people. Any youngster who witnessed cruelty in the classroom is now in desperate need of lessons about having empathy for other living beings," PETA Senior Director of Cruelty Casework Stephanie Bell said in a statement.
Thanks for reading CBS NEWS.
Create your free account or log in
for more features.