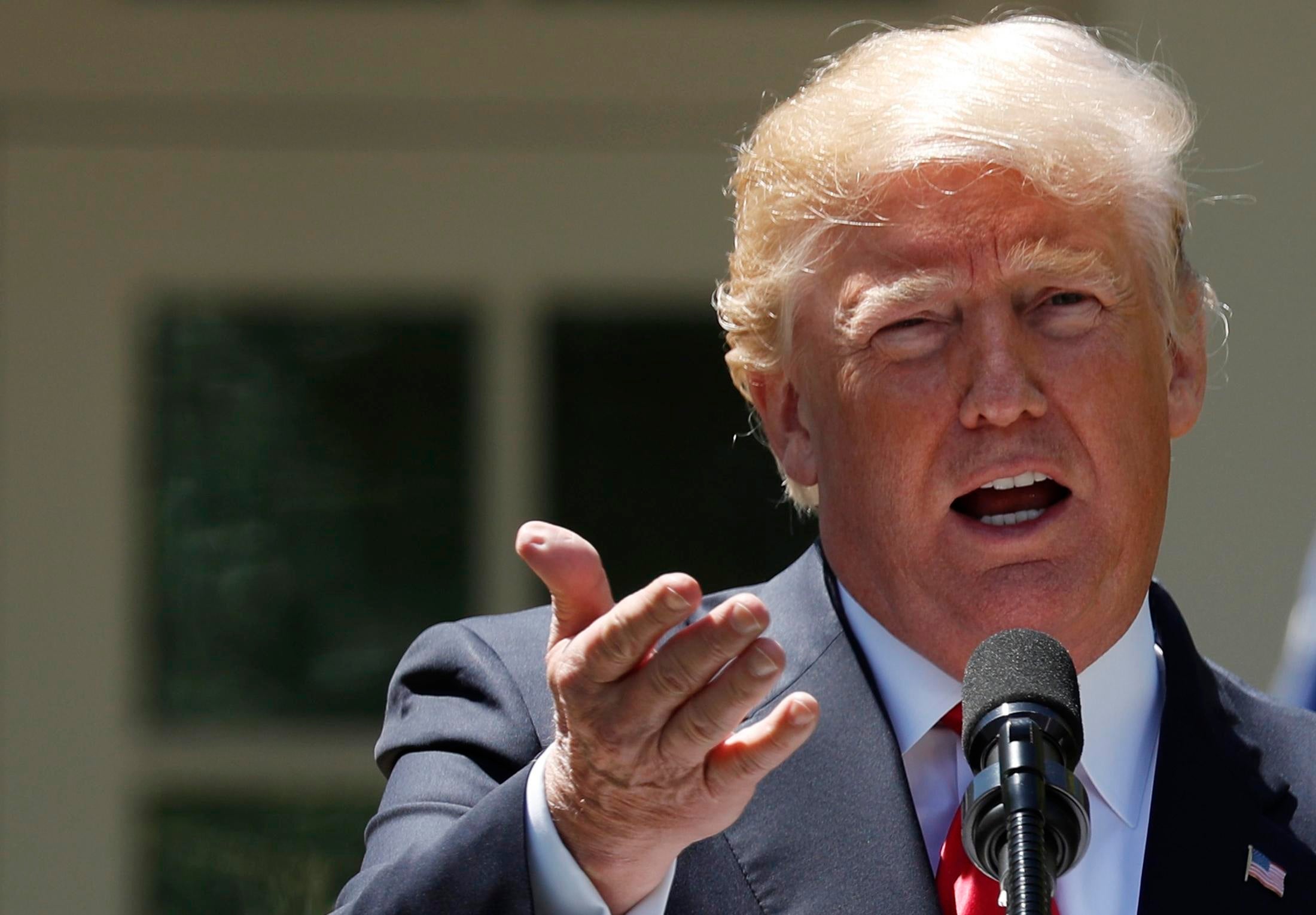 President Trump suggests taking away journalists' credentials
On Twitter Wednesday morning, President Trump queried if he should "take away credentials" from the media in light of what he called "Fake News" and negative coverage of his administration.
"The Fake News is working overtime," the president wrote in a tweet. "Just reported that, despite the tremendous success we are having with the economy & all things else, 91% of the Network News about me is negative (Fake). Why do we work so hard in working with the media when it is corrupt? Take away credentials?"
Calling the media "corrupt," he appeared to cite a study from the conservative group Media Research Center that claims 91 percent of 1,601 statements made on news networks' evening broadcasts during the first four months of 2018 were "negative."
Later on Wednesday, White House Press Secretary Sarah Huckabee Sanders was asked about Mr. Trump's tweet.
"I'm standing up in front of you right now taking your questions," she told reporters during the White House press briefing. "I think a number of you have mentioned both off-air, on-air, in private, and a number of other occasions that this is one of the most accessible White Houses. We're very committed to a free press and I think that we demonstrate that every single day."
Trump frequently complains about mainstream news, calling media coverage of his administration "unfair" and labeling journalists as "fake news."
Thanks for reading CBS NEWS.
Create your free account or log in
for more features.