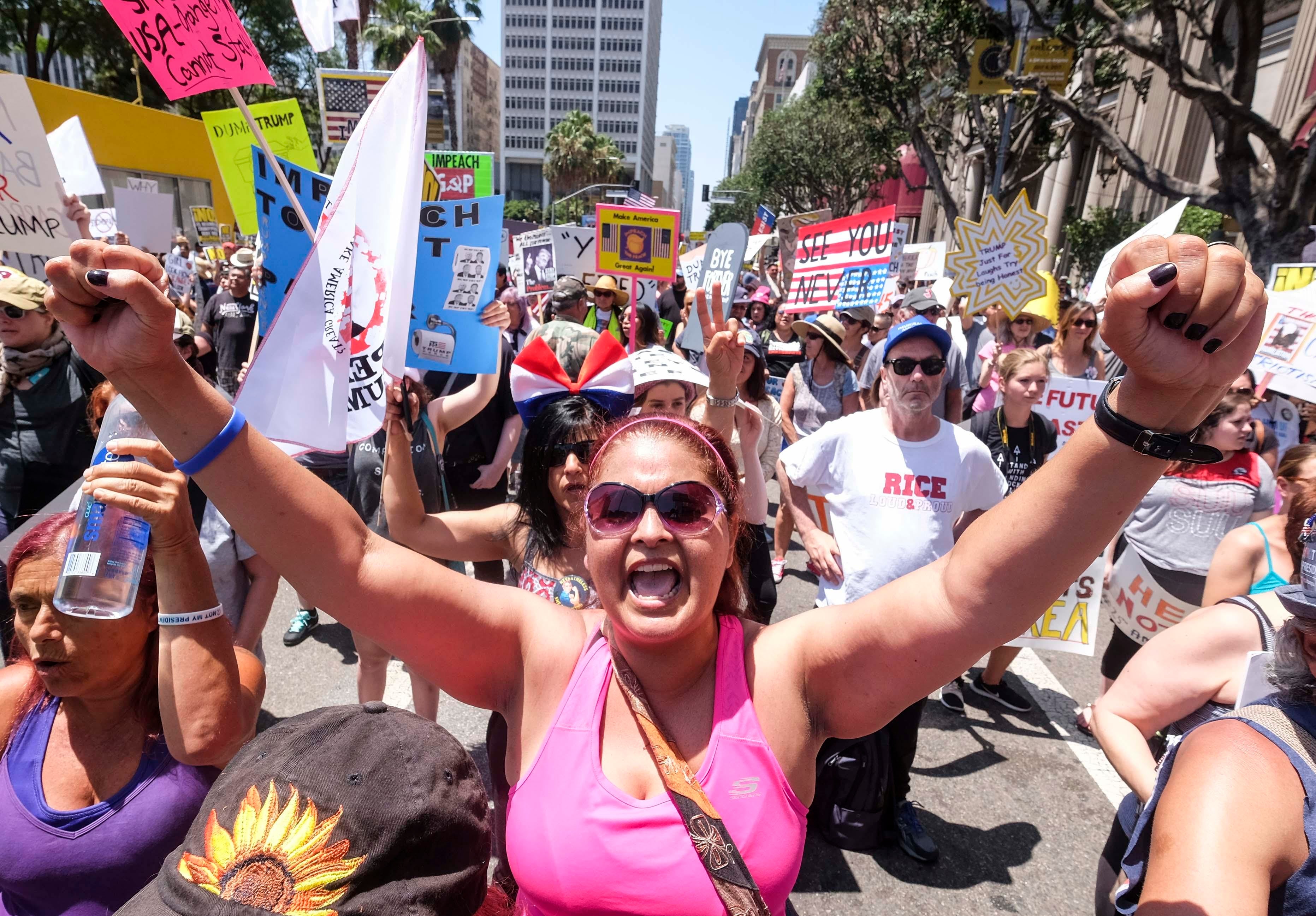 Marches across U.S. cities call for Trump's impeachment
LOS ANGELES -- Protesters gathered Sunday in cities across the U.S. calling for the impeachment of President Trump.
Thousands gathered Sunday in downtown Los Angeles as protesters marched from Pershing Square to Fletcher-Bowron Square in an effort to urge Congress to impeach the president, CBS Los Angeles reports.
The march was one of 45 sister marches in cities across the nation including New Orleans, Seattle, Philadelphia and New York City.
In Manhattan, protesters chanted outside Trump International Hotel and Tower at Columbus Circle and Central Park West, CBS New York reports.
"I think Donald Trump is the least competent person who has ever held the Oval Office," one marcher told the station.
A social worker from Queens who took part said she does not expect impeachment to happen overnight. But she said the protest was a start.
"It's a process, so I absolutely believe that the process should take forth, and then whatever the results of that, you know, will be determined," she said.
Organizers believe Mr. Trump has violated the U.S. constitution and obstructed justice.
"We believe president Trump has committed constitutional breaches, consistently lied, cheated and enforces laws that primarily benefit him and his billionaire friends at the expense of the country," says the organization's website, impeachmentmarch.org.
Supporters of Mr. Trump also held counter-protests to rally in support of his 2020 re-election.
A lone supporter of Mr. Trump showed up to the Manhattan protest. He admitted that Mr. Trump could stand to improve one aspect of his presidency.
"I think the Twitter thing could probably slow down a little bit," he told CBS New York. "But that's Donald Trump. He's been the same way for exactly 40 years. He's never changed."
Thanks for reading CBS NEWS.
Create your free account or log in
for more features.