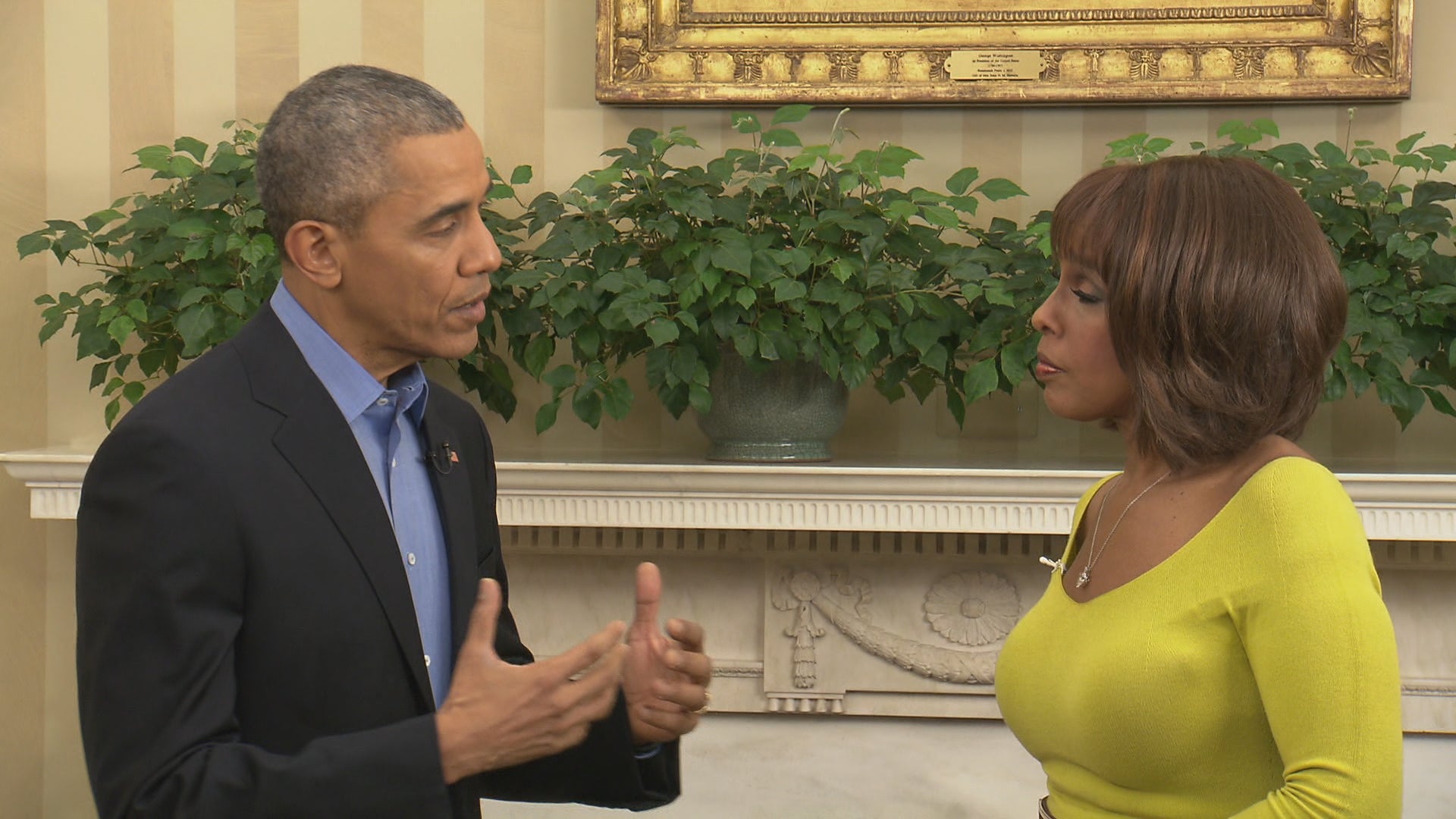 President Obama talks North Korea, Zika virus
In a wide-ranging conversation conducted as part of Super Bowl celebrations, President Obama spoke to "CBS This Morning" co-host Gayle King inside the Oval Office about North Korea, Zika virus and the most stressful moment of his last year in office.
North Korea
The Hermit Kingdom launched a test missile over the weekend that drew international condemnation.
"I think we have been concerned about North Korea's behavior for a while," Mr. Obama said. "This is an authoritarian regime. It's provocative. It has repeatedly violated U.N. resolutions, tested and produced nuclear weapons and now they are trying to perfect their missile launch system. ... I spoke with President Xi of China just a few days before this launch about the need to really tighten the noose on them. But what we're also doing is consulting with the South Koreans for the first time about more missile defense capabilities to prevent any possibility that North Korea could reach U.S. facilities or U.S. populations."
The president said he wasn't surprised that North Korea launched missiles over the weekend.
"This is something that we have anticipated. We have seen a pattern of behavior over them," he explained. "They are not very good at feeding their people, but they invest a huge amount in their weapons systems."
Zika virus
"The good news is this is not like Ebola, people don't die of Zika -- a lot of people get it and don't even know that they have it," Mr. Obama said. "What we now know though is that there appears to be some significant risk for pregnant women or women who are thinking about getting pregnant."
While the health community doesn't know the exact relation between the virus and how it impacts unborn babies, there's enough correlation to take the outbreak seriously, Mr. Obama said.
"And so we are going to be putting up a legislative proposal to Congress to resource both the research on vaccines and diagnostics but also helping in terms of public health systems. ...But there shouldn't be panic on this. This is not something where people are going to die from it. It is something we have to take seriously," he said.
Thanks for reading CBS NEWS.
Create your free account or log in
for more features.