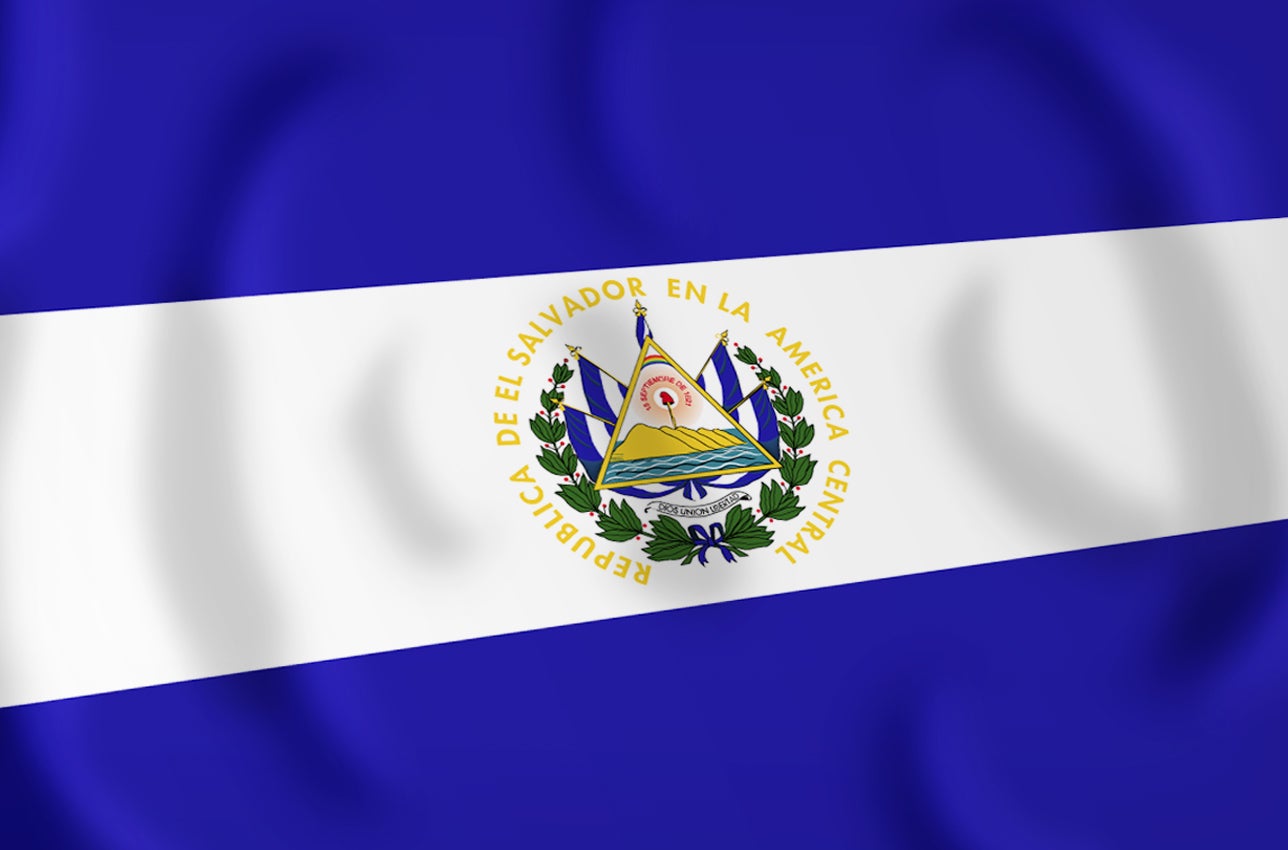 Pregnant El Salvador woman denied life-saving abortion
Updated at 5:22 p.m. ET
El Salvador's Supreme Court ruled Wednesday against allowing a young woman to have an abortion, which her doctors and lawyers argue is necessary to save her life.
"We cannot appeal the case because this was the last step, the Supreme Court," said Victor Hugo Mata, Beatriz's lawyer, in a telephone interview with CBSNews.com, after the decision was taken at 5 p.m. ET.
The mother of one, who goes by the name Beatriz to protect her identity, risks losing her life and that of her unborn baby, because of El Salvador's strict anti-abortion laws.
The 22-year-old woman suffers from severe and complicated illnesses. Her doctors have told her that she will likely die giving birth, and the unborn child will most likely live only a few hours, but she is prevented by law from having an abortion.
"They [the Supreme Court] were not convinced this is the way... they are saying Beatriz is not in danger and she must pursue the natural way of delivery and we must see what happens," said Mata.
"It isn't just an abortion, it is a necessity," said Mata, in an earlier interview with CBSNews.com.
Beatriz has also spoken out about her situation. In a video uploaded on Vimeo she pleads in Spanish, "I don't want to do it but I know the child won't live and I think it is the only way to save my life."
Beatriz is carrying an anencephalic fetus, which means it has no brain and is only expected to survive at maximum a few hours after birth, even if she carries it to full term.
Beatriz has lupus, worsened by a kidney malfunction, and it is very dangerous for her to be pregnant.
"The doctors are saying it's very critical because the lupus may be reactivated and if the lupus is reactivated it is very dangerous for her health," he added.
She is now 26-weeks pregnant, and every day it becomes more risky for her to be pregnant and have an abortion at such a late stage.
According to the National Abortion Federation, fewer than 2% of abortions are provided at 21 weeks or after, and they are extremely rare after 26-weeks of pregnancy.
Three separate sonograms carried out by the National Maternity Hospital, where Beatriz is being treated in the country's capital, have shown that she is pregnant with an anencephalic fetus.
"The baby will only live a couple of hours because he has no brain, no mental activity. The baby is in very bad condition, no future to live. They [the doctors] must intervene as soon as possible, if they don't make an incision in the womb, she might die very soon," said Mata.
According to Human Rights Watch, lawyers for the National Maternity Hospital requested permission from the government on March 22 to perform an abortion, because her doctors believe there was a "strong probability of maternal death" and the fetus was not viable.
The country's Supreme Court had been asked to weigh in to the decision, which brought further delays as the Court ordered more tests from the Institute of Legal Medicine, which evaluates medical issues for the Supreme Court.
The Institute ruled that Beatriz's health was not yet in absolute danger.
The case has divided the small, majorly Catholic, Latin American country, with her family, doctors and lawyers pleading for the law to be changed.
Latin America is very strict on abortions in general, although Brazil, Argentina and Colombia have relaxed their rules to allow women in the case of incest, rape, or danger to the mother's health, to abort in the first trimester.
However, El Salvador, along with Chile, still has the strictest anti-abortion law in Latin America, and forbids abortion at any time for any reason including rape and incest.
Mata said Beatriz's doctors are worried about the repercussions they may face if they perform the abortion.
"The doctors ... are afraid to intervene because if they intervene they may endure criminal charges," said Mata.
"It's a situation where the risk increases as time goes on and a lot of the risks could have been avoided if the Salvadorian government had reasonable regulations in place that when the life of the mother is at risk, the health of the mother is threatened, there would be an exception to their outright ban on abortions," said Larry Ladutke, El Salvador specialist for Amnesty International, who has been working on Beatriz's case since it came to international attention. .
Most abortions in the country are done illegally by unlicensed doctors, and maternal mortality rates are high.
The Center for Reproductive Rights says that under current Salvadoran law, anyone who performs an abortion with the woman's consent, or a woman who self-induces or consents to someone else inducing her abortion, can be imprisoned for up to eight years, though most women end up being prosecuted and sentenced for aggravated homicide, which is punishable up to 30 years in prison.
According to a 2012 report from the Central American Women's Network, 628 women have been imprisoned in El Salvador since its anti-abortion law was enacted in 1998.
Twenty-four of these women were indicted for "aggravated murder," after an abortion, miscarriage, or stillbirth.
"The only way now is to go to the international courts," said Mata.
Meanwhile, Beatriz awaits her fate in hospital, separated from her 14-month old son and her husband.
"Everyday, the health of Beatriz is [getting] worse. If they wait another week or two weeks, she will be too feeble to endure the operation," said Mata.
Thanks for reading CBS NEWS.
Create your free account or log in
for more features.