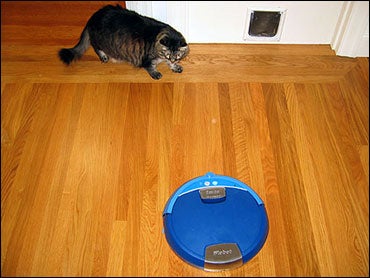 Poll: Physician-Assisted Suicide
As the U.S. Department of Justice challenges before the U.S. Supreme Court Oregon's law allowing doctors to assist terminally-ill patients in ending their lives, the American public is evenly divided over whether physician-assisted suicide should be allowed. Although 46 percent say it should be, 45 percent say it should not.
The survey asked respondents the following question: "If a person has a disease that will ultimately destroy their mind or body and they want to take their own life, should a doctor be allowed to assist the person in taking their own life, or not?"
Public support for physician-assisted suicide is now at the lowest point since the CBS News/New York Times Poll began asking the question in 1990. Prior to this poll, more than half of the public had said physician-assisted suicide should be allowed.
SHOULD PHYSICIAN-ASSISTED SUICIDE BE ALLOWED?
Now
Yes

46%
No

45%
11/98
Yes

52%
No

37%
12/93
Yes

58%
No

36%
3/91
Yes

53%
No

39%
6/90
Yes

53%
No

42%
Views on this issue differ significantly among different demographic groups. White evangelical Christians and those who attend religious services weekly or almost every week most strongly oppose physician-assisted suicide: two-thirds of each group opposes it.
Additionally, six in ten Republicans, conservatives and African Americans oppose physician-assisted suicide. Majorities of women, those aged 65 or older and Southerners also oppose allowing doctors to assist patients who are terminally ill to take their own lives.
Liberals, Northeasterners and those who attend religious services only a few times a year or never are the most likely to support physician-assisted suicide: about six in ten of people in these groups think it should be allowed. Supporters of physician-assisted suicide also include majorities of men, Democrats, those in the western region, those who have at least a college degree, and those whose household incomes are $50,000 or higher.
Those who voted for John Kerry and those who voted for George W. Bush in this year's presidential election have different views on this issue: 55% of Kerry voters think physician-assisted suicide should be allowed, but 54% of Bush voters say it should not be.
---
This poll was conducted among a nationwide random sample of 885 adults interviewed by telephone November 18-21, 2004. The error due to sampling could be plus or minus three percentage points for results based on all adults.
For detailed information on how CBS News conducts public opinion surveys, click here.
Thanks for reading CBS NEWS.
Create your free account or log in
for more features.