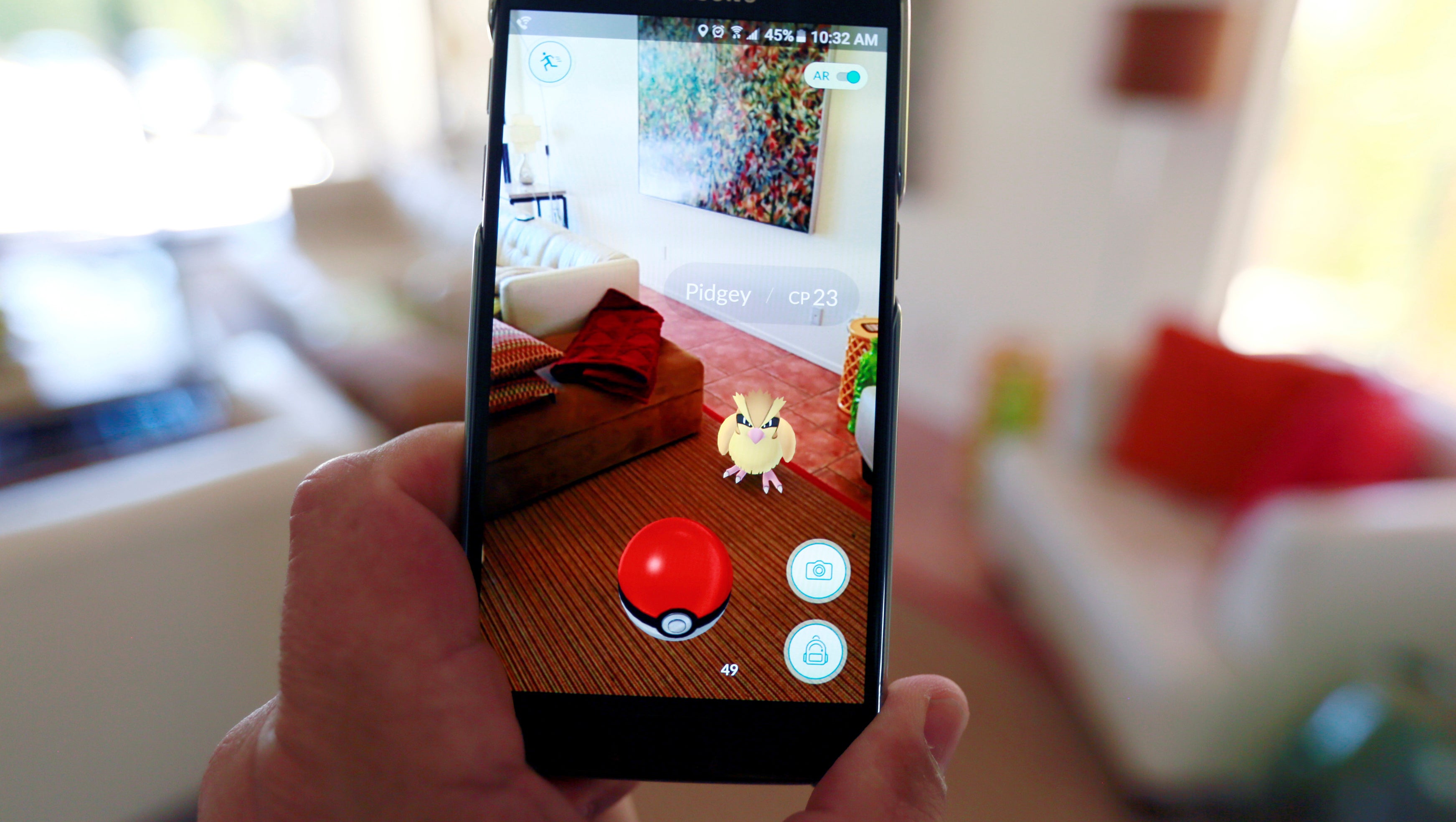 Pokemon Go is already more popular than Tinder
For many smartphone users, catching Pokemon appears to be more of a priority than swiping right for dates. The hugely popular new Pokemon Go smartphone game has been installed on more Android phones in its first week on the market than the dating app Tinder in five years, according to a new report.
Digital Vision, the blog from market analysis firm SimilarWeb, took a look at the Pokemon Go app from Nintendo that it calls "America's latest obsession." So far, the augmented reality game that places popular Pokemon characters in real-world environments has been installed on roughly 5 percent of all Android smartphones, the blog reports. By comparison, Tinder is on about 2 percent of Android phones. The cartoon Pokemon characters are quickly closing in on Twitter's popularity, too.
Sixty percent of those who've downloaded it are using it daily, and they're staying on for an average of more than 43 minutes a day -- an eternity in the short-attention-span world of mobile apps.
Similar data from iOS devices is unavailable, but Pokemon Go has jumped to the top of Apple's App Store.
What's the appeal? Nick Thompson, the editor of NewYorker.com, told CBS News it seems like nobody wants to miss out on the latest tech obsession.
"Everybody is downloading it, everybody is talking about it. Because everybody is talking about it, more people are downloading it. Because more people are downloading it, more people are talking bout it -- eventually all every single person on planet Earth will do is play Pokemon Go," Thompson joked.
Some fans are so intensely focused on the game they've been injured walking into trees and doors or falling into holes while chasing creatures that appeared on their screens.
Of course, even the most popular fads eventually fade. Though Thompson considers the Pokemon app "one of the most extraordinary viral phenomena that we have ever seen," he doesn't think it will last.
"Remember the movie 'Frozen' when every kid on their way to school two years ago was signing Elsa's songs -- now they all hate it," he said. "I think what's going to happen is everybody is super excited, [then] it will stop being cool and then it will drop off immensely."
We'll have to wait and see. For the time being, don't be surprised to see people trying to catch animated video game characters everywhere from subway cars to your own back yard.
Thanks for reading CBS NEWS.
Create your free account or log in
for more features.