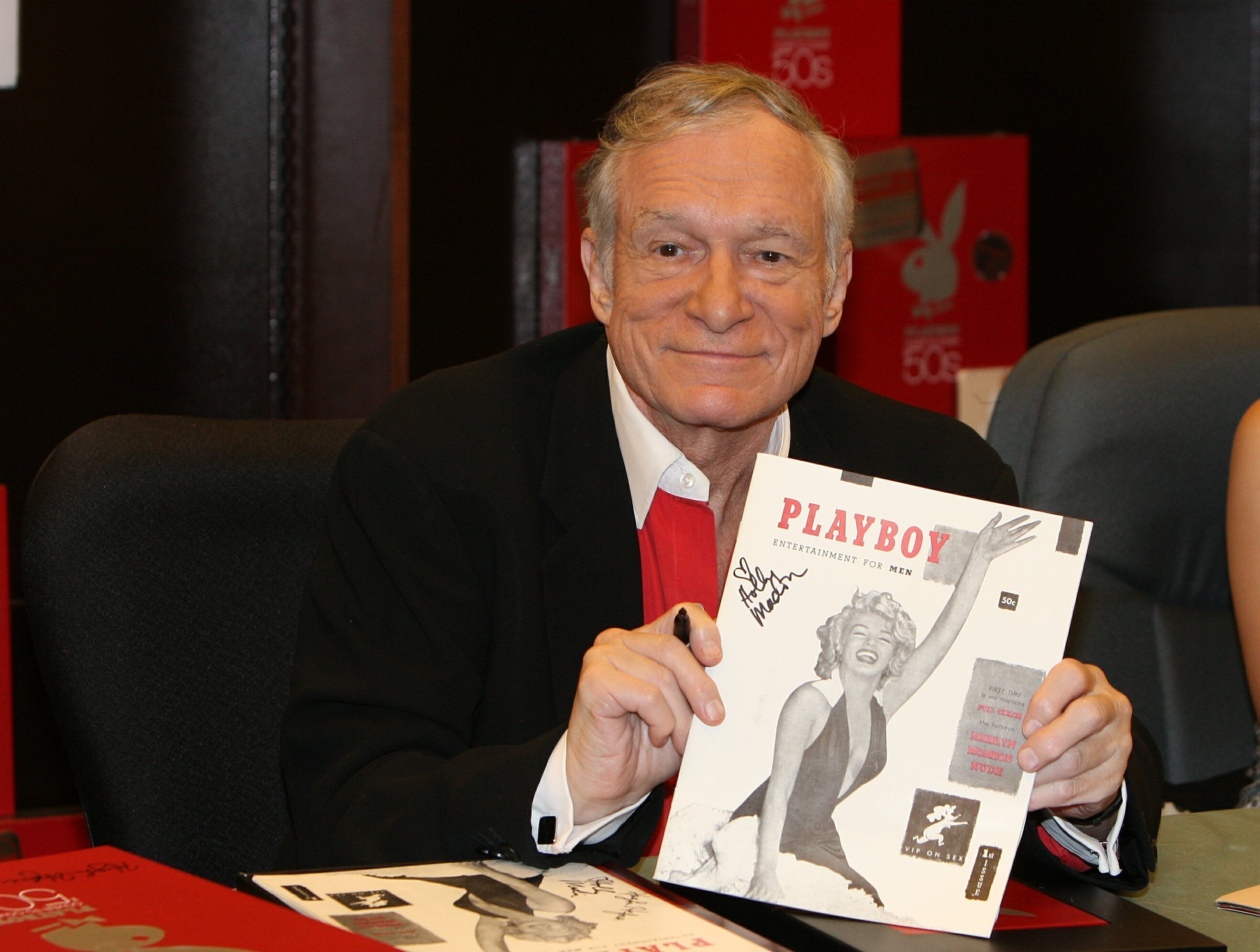 Playboy to scrap nudity in magazine makeover
Playboy is getting a makeover and turning its back on nude models.
When Playboy was first published in 1953 featuring nude photos of Marilyn Monroe, the magazine was left undated because the magazine's founder, Hugh Hefner, didn't know if there would be a second issue.
For more than half a century, their countless images of eye-catching erotica and nude centerfolds made Playboy the model for adult magazines, reports CBS News correspondent Anthony Mason.
"If you look at Playboy, its influence upon America and upon Western notions of sexuality are incredibly profound," Deadline Hollywood senior writer Dominic Patten said. "Here is a magazine that started literally when Dwight Eisenhower was president. And now it's 2015 and it's still published every month and it's still something that people recognize."
Despite its success, Playboy has suffered from the Internet explosion in which pornography is both free and easy to find. The magazine's circulation has dropped from more than five-and-a-half million in 1975 to about 800,000 readers today.
Playboy said their new approach will scrap the nudity and increase the raw intimacy. When the magazine removed nudity from its website last year, web traffic jumped from about four million to about 16 million unique users per month.
"People who probably never broke open a Playboy magazine know who Hugh Hefner is, know what Playboy is, know what that lifestyle is...and it's something that speaks to an age of freedom that maybe they're still looking for," Patten said.
And while the photos may change, Playboy said its history of provocative articles and newsmaking interviews remain -- something the magazine has also featured since its very first issue, as Hefner explained to Charlie Rose in 2005.
"It was all there, I mean there were food and drink features, fashion," Hefner said.
Hefner reportedly agreed to the redesign after it was presented to him by Playboy's Chief Content Officer Cory Jones. The first of the new issues will be unveiled in March.
Thanks for reading CBS NEWS.
Create your free account or log in
for more features.