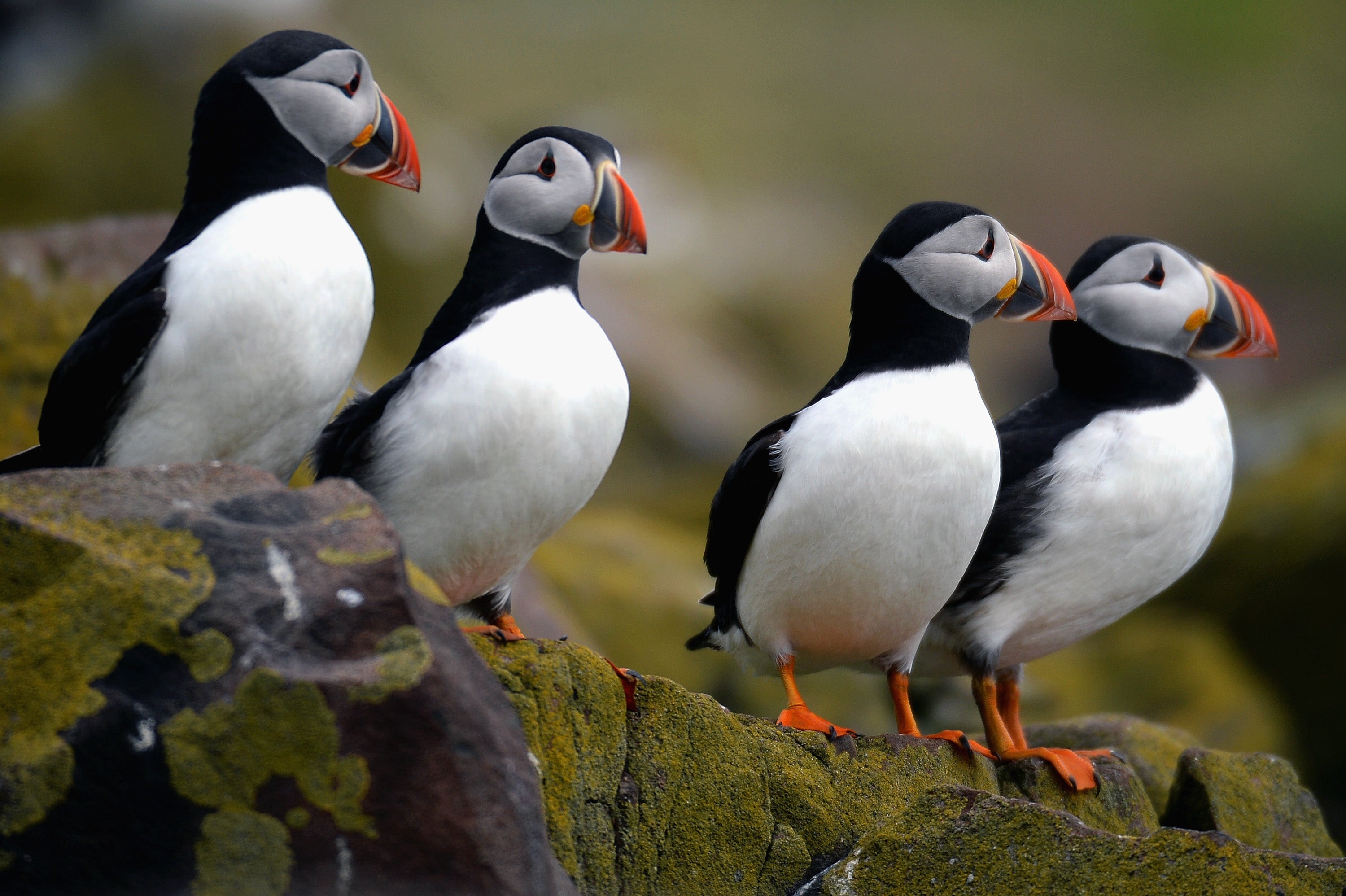 Plastic pellets found in puffin tummies
Researchers in Scotland have made an unsettling discovery. Puffins on the Isle of May are nibbling on nurdles, the little nuggets that serve as raw materials for plastics manufacturing.
Needless to say, this is not part of the natural puffin diet.
The seabirds typically feed on sand eels, according to the organization Fauna and Flora International. But in the process of picking up their prey, the puffins are also gobbling up bits of plastic that are polluting the water, beaches and an estuary called Firth of Forth.
"The Isle of May is of international importance for puffins, and soon tens of thousands of them will return for the start of the breeding season," said Tom Brock, chief executive of the Scottish Seabird Centre. "To hear of puffins ingesting nurdles in the Firth of Forth is very alarming news. Not only can nurdles get trapped in their stomach but the toxic chemicals on the surface of the plastic may have terrible repercussions. It is vital that we all do what we can to resolve this issue."
The plastics were discovered during routine autopsies.
"We regularly collect puffins found dead on the island to help us monitor the health of the population," explained Mark Newell from the Centre for Ecology and Hydrology, where the autopsies were performed. "As part of this research we look at what they have been eating. At first we didn't know what the strange pieces of plastic were, but we found them in a number of the puffins' stomachs."
Newell was soon contacted by representatives from the Great Nurdle Hunt, a community group that monitors plastic pollution in the Firth of Forth, and realized that the mysterious bits were, indeed, nurdles.
"It's clear from the sightings that there is a serious problem around the Forth," said Great Nurdle Hunt project leader, Cathy Sexton. "They are turning up on most of our beaches, and some parts of the estuary are littered with thousands of them."
Marine plastics pollution is a global problem. A study in December estimated that there are more than 5 trillion pieces of plastic in the world's oceans.
Sexton said that her organization is now working with local plastic companies to control nurdle pollution.
Thanks for reading CBS NEWS.
Create your free account or log in
for more features.