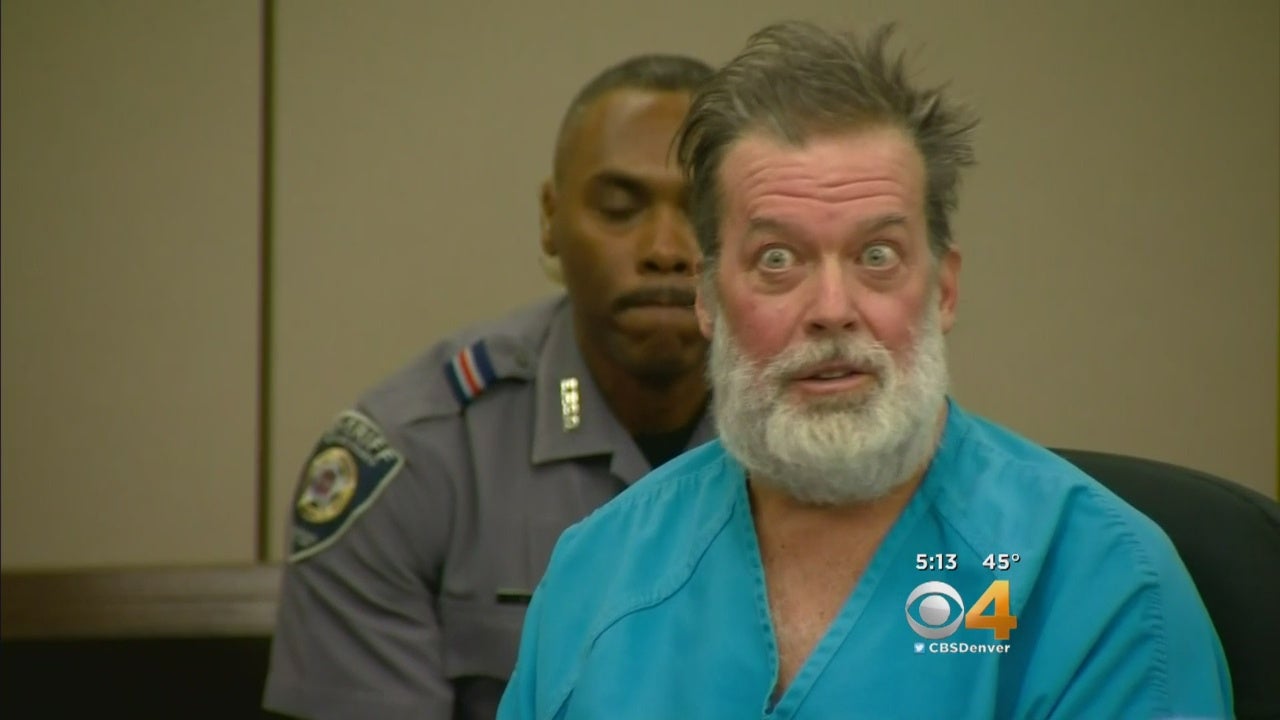 Planned Parenthood shooter says he has "secret case files"
COLORADO SPRINGS, Colo. -- A mental competency hearing for the man who has confessed to opening fire at a Planned Parenthood clinic in Colorado Springs, killing three people, has been delayed until next month, CBS affiliate KCNC reported.
A judge ordered the exam after 57-year-old Robert Dear announced that he wanted to fire his public defenders and represent himself. The exam will show whether he is mentally capable of making that decision.
Prosecutors charged Dear with 179 counts including murder, attempted murder and assault for the Nov. 27 shooting that also left nine injured.
The state hospital report on whether Dear is fit to stand trial won't be finished until next month so the hearing was delayed until March 23.
Victims and their families were on hand for Wednesday's court hearing. Dear sat silently until the proceedings were about over.
"I'd like to say something your honor," Dear said.
The judge told him he may not. Then, as he was leaving, Dear turned to the media and said, "Come see me. I have secret case files... I'll tell you about it. Get an exclusive."
Last month by phone Dear called KCNC reporter Rick Sallinger from jail and said his problems began while watching the Branch Davidian siege in Texas.
"It started 22 years ago in Waco... I'm a Christian and so when they burned up those Christians and 17 little kids and everything else I was pretty upset about it and I called the radio station."
Dear claimed he's been stalked by the FBI ever since then and he decided to make his last stand at Planned Parenthood to save babies.
"They got 4,000 babies get aborted every day," Dear told Sallinger. "I guarantee you they had a lot of cancellations and I might have saved a thousand."
Dear told Sallinger he is sane and wants to plead guilty, but that will be revealed in the state hospital's report.
"At that point either side can request that their doctor examine the defendant to also determine competency," El Paso District Attorney Dan May said. "Either side can contest the findings of the state hospital if they want."
The definition of competency is whether the defendant is able to understand the charges against him and assist in his own defense.
The clinic reopened last week for the first time since the shooting.
Thanks for reading CBS NEWS.
Create your free account or log in
for more features.