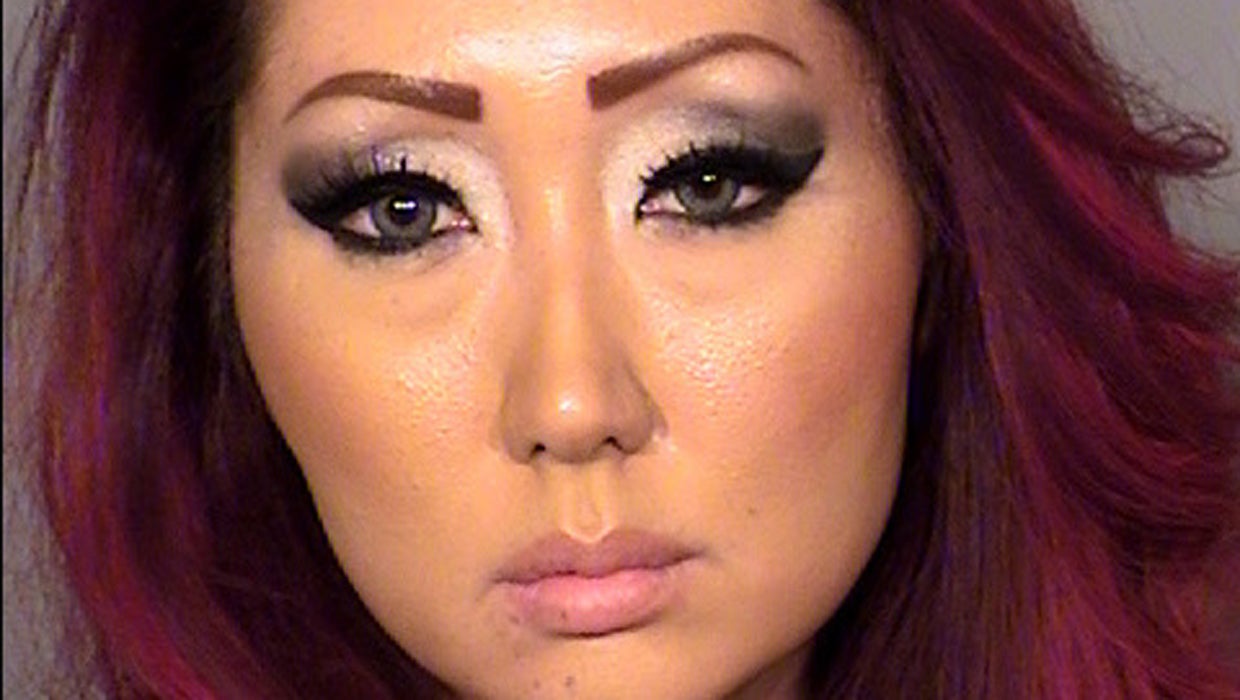 Pet shop owner jailed after puppies saved from Vegas fire
LAS VEGAS - A Las Vegas pet shop owner who prosecutors say was seen on security cameras torching her store with 27 puppies inside was handcuffed and taken to jail on Friday after a judge raised her bail by more than $250,000.
Animal rights advocates who held signs outside the courthouse hailed the determination by Justice of the Peace Janiece Marshall that defendant Gloria Eun Hye Lee is a danger to the community and a flight risk.
"We're elated she was remanded today," said Gina Grieson, the head of the advocacy group Nevada Voters for Animals. "We'll be following this case all the way through."
The judge raised Lee's bail amount from $40,000 to $310,000 two days after prosecutor Shanon Clowers filed additional charges and said Lee's criminal record included felony and misdemeanors convictions that included a 2001 escape in California.
Las Vegas firefighters rescued the puppies alive and credited fire sprinklers with dousing flames early Jan. 27 inside the Prince and Princess pet store southwest of the Las Vegas Strip.
Lee, 35, faces felony charges of arson, burglary and conspiracy, plus 27 counts of attempted animal cruelty that could be tried as felonies or misdemeanors. A preliminary hearing was set for Feb. 27.
Lee hasn't been asked to enter a plea, but her attorneys, Tom Pitaro and Ozzie Fumo, said they will fight the charges.
Pitaro argued for nearly 30 minutes but lost his bid on Friday to keep Lee under house arrest. He noted that she has lived in Las Vegas since 2003 and is a U.S. citizen.
Clowers, a chief deputy Clark County district attorney, derided attempts by the defense to minimize the allegations against Lee.
"To call her not a danger to the community is absolutely astonishing," Clowers said. "Her and her boyfriend poured gasoline throughout the puppy store and lit it on fire."
Pitaro and Fumo didn't say immediately after the hearing whether Lee could post the additional $270,000 bail to be freed again from Clark County jail.
At Pitaro's request, Marshall scheduled another hearing Tuesday for arguments about whether the state was properly reporting Lee's prior felony convictions in California.
Clowers said in court documents that Lee was convicted in 1999 of forgery and in 2001 of larceny from a bank and escape.
"The fact that she committed escape, whether it was 10 years ago or 20 years ago, still shows what her behavior is," Clowers said in court.
Court records say security video shows Lee and a man identified as Kirk Bills setting the puppy store fire, and Lee removing files from the building. The video hasn't been made public, and Pitaro complained that he hasn't been provided a copy.
Clowers said federal Bureau of Alcohol, Tobacco, Firearms and Explosives agents were reviewing the recording.
Police were seeking Bills, 27, of Henderson on an arrest warrant. He faces the same 31 charges as Lee. Attempts by The Associated Press to reach him have not been successful.
Lee's case was transferred to Marshall from Justice of the Peace Joseph Sciscento, who heard bail arguments on Wednesday. Prosecutors noted that Sciscento is personal friends with Pitaro and Fumo.
Thanks for reading CBS NEWS.
Create your free account or log in
for more features.