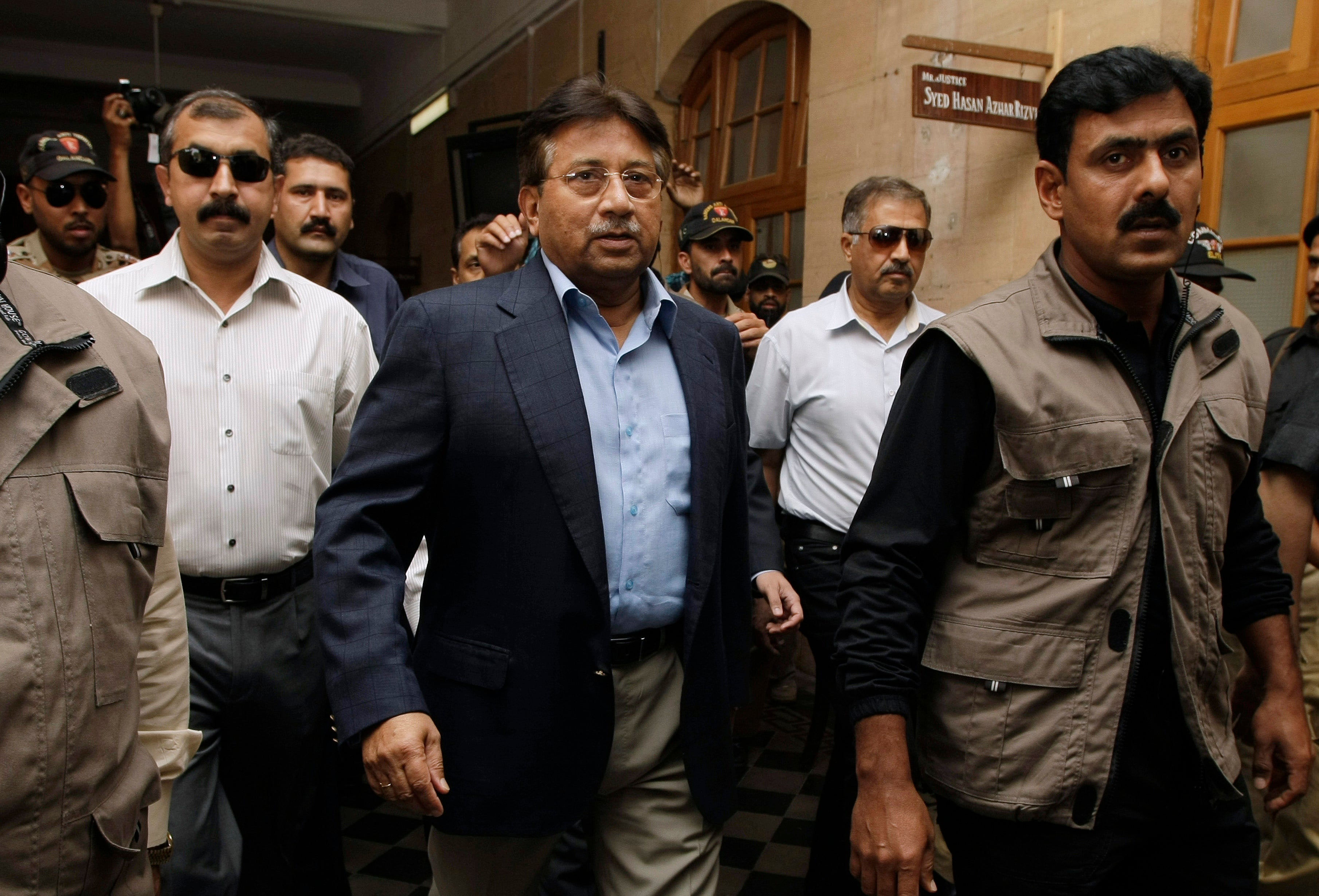 Pervez Musharraf sees legal woes compound after attempted return to Pakistan politics
ISLAMABAD A Pakistani court on Wednesday rejected bail for ex-military ruler Pervez Musharraf in a case connected to the assassination of former Prime Minister Benazir Bhutto in 2007, a government prosecutor said.
It was the latest setback for Musharraf, who returned to Pakistan last month from four years in self-imposed exile to make a political comeback but is currently under house arrest in connection with a different case.
Musharraf returned to run in the parliamentary election scheduled for May 11, but was disqualified because of his actions while in power and is spending most of his time battling legal cases.
He seized power in a military coup in 1999 when he was army chief. He was serving as president when Bhutto was killed in a gun and bomb attack in December 2007, shortly after she returned from exile to contest the elections.
Musharraf blamed the Pakistani Taliban for Bhutto's slaying, but government investigators later said there was evidence of his involvement. A U.N. report faulted Musharraf's government for failing to provide Bhutto with adequate security.
Musharraf has denied the allegations against him.
The former military ruler had arranged a pre-arrest bail in the Bhutto case and several others before returning to Pakistan, meaning he could not be immediately arrested on arrival.
On Wednesday, the Islamabad High Court rejected Musharraf's bail after his lawyer failed to appear to argue for an extension in the Bhutto case, said government prosecutor Zulfikar Chaudhry.
Musharraf could now be arrested and tried in connection with the Bhutto case as well, said Chaudhry.
Musharraf was placed under house arrest over the weekend in connection with a case involving his decision to fire senior judges, including the chief justice of the Supreme Court, while in power. His arrest followed a dramatic escape from court in which he fled in a speeding vehicle to avoid detention. He was eventually placed under arrest at his heavily guarded house on the outskirts of Islamabad.
Musharraf stepped down from power in 2008 because of growing discontent with his rule, especially among the legal community because of his decision to dismiss judges. He returned last month despite the legal challenges against him, as well as death threats by the Pakistani Taliban.
Police defused a car bomb parked about 500 feet from Musharraf's house in Islamabad on Tuesday and are investigating how the vehicle was able to get so close to his home.
Thanks for reading CBS NEWS.
Create your free account or log in
for more features.