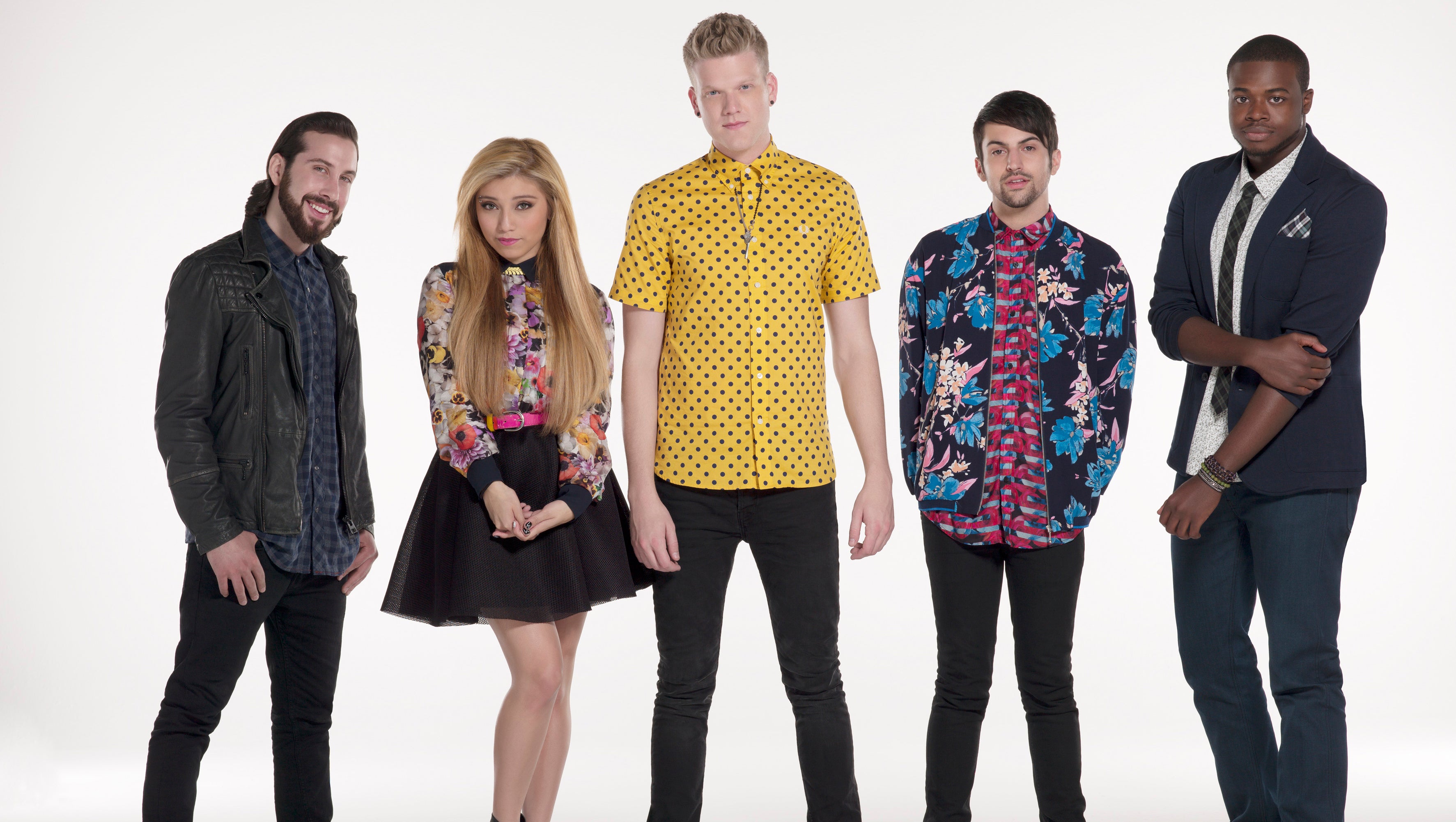 Pentatonix on new EPs, "Pitch Perfect 2" and the future
The members of Pentatonix have been spending a lot of time together lately. Not only do some of the a cappella group's five members now live under the same roof, but they've also been hard at work on not one -- but two -- new EPs.
The first fall release, "PTX Vol. III," features a mix of originals and cover songs and recently opened at No. 5 on Billboard's Top 200 album chart, marking their highest-ever debut. It's no wonder: The winners of season 3 of "The Sing-Off" say they "really found their sound" with this third EP.
The set includes stand-out track, "Papaoutai," an arrangement of the hit song by Belgian star Stromae, featuring violinist Lindsey Stirling.
"We were in Europe and someone showed us this song and we were like, 'That is so epic.' We were like immediately, 'We can't cover it because it's in French," Scott Hoying told CBS News. "But then we were like, 'Why not? Why can't we cover it?' We did this crazy video with all these special effects and makeup, green screen effects and it turned out so cool."
Also coming out this fall is a new holiday album, "That's Christmas to Me," due Oct. 21. The 11-track set features Masochist classics, "Silent Night," "Hark the Herald Angels Sing" and "Santa Claus is Coming to Town," along with some surprises.
"I think that we picked some of our favorites and after that we kind of just filled in with songs that we thought we needed and also just songs that are fun to sing. We wanted it to be Christmasy and jolly," said Avi Kaplan.
"We also wanted to push the boundaries a little bit and do songs that you wouldn't really expect on a Christmas album like 'Sugarplum Fairy' or White Winter Hymnal.' We wanted to get a little progressive and exciting with it," added Hoying.
That's nothing new for Pentatonix. The group has always tried to push the boundaries with its music and popular videos. Take the group's "Evolution of Music" video, which chronicles music styles and growth through the years, for instance. It has 47 million-plus views and counting. It took Hoying, Kaplan, Kirstie Maldonado, Kevin "K.O." Olusola and Mitch Grassi a full week to choose the songs and then another two months to arrange it all.
"I was in Texas visiting my parents and I randomly had a thought, 'What if we did Gregorian chants all the way to Justin Bieber? How crazy would that be?' I brought it to the group and they said, 'That sounds like a beast to arrange, but let's do it,'" Hoying recalled.
By the sound of it, Pentatonix will spend a lot more time together in the months to come. All five members are making an appearance in the upcoming "Pitch Perfect 2" movie, due next year. They're also planning live performances and will likely head back to the studio to work on a full-length album.
"In terms of the music industry right now what we're doing right now -- no one else is really doing, especially in mainstream pop," Grassi said.
"We're just going to continue doing our thing. We love making music and we're just going to continue making a lot more music for people," Olusola added.
Thanks for reading CBS NEWS.
Create your free account or log in
for more features.