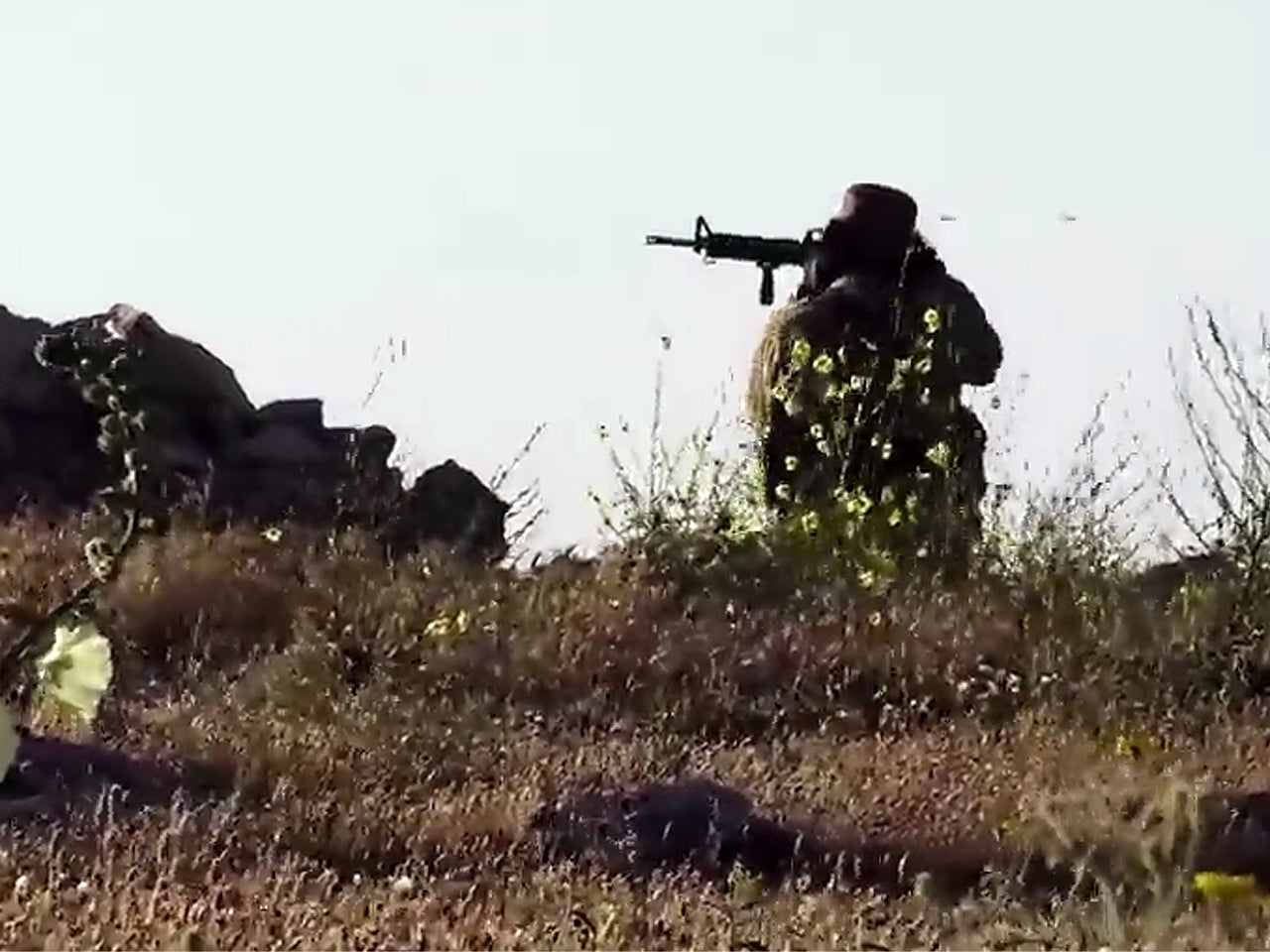 Pentagon: Top ISIS leader killed in Iraq
WASHINGTON D.C. -- The Pentagon says a top Islamic State of Iraq and Syria (ISIS) leader in Iraq's Anbar province has been killed by a coalition airstrike.
Pentagon press secretary Peter Cook says Abu Wahib and three others were killed when their vehicle was struck on May 6 in Rutba. He says Wahib's death is a blow to the group's leadership.
A senior U.S. official said it was an American airstrike. The official was not authorized to discuss the matter publicly, so spoke on condition of anonymity.
Cook says Wahib was a former member of al Qaeda in Iraq and has appeared in ISIS execution videos.
There have been unconfirmed reports in the past suggesting Wahib was targeted by strikes, but this is the first time the Pentagon has said he was killed.
Last week, a Navy SEAL was killed in Iraq as the U.S. military stepped up its role helping Christian and Kurdish militias battling ISIS near the terror group's stronghold in Mosul. He was identified as 31-year-old Charlie Keating IV.
Arizona Gov. Doug Ducey announced late Tuesday afternoon that Keating died in an ISIS attack near the city of Irbil.
"It is a combat death, of course. And a very sad loss," U.S. Secretary of Defense Ash Carter said in Stuttgart, Germany, where he was meeting NATO allies.
There are 30 SEALs in Iraq as part of a Special Forces advise and assist mission.
The death occurred "in the neighborhood of Erbil," the capital of Iraq's semi-autonomous Kurdistan region, according to Carter. CBS News national security correspondent David Martin reported the battle was north of Mosul, an area that saw intense fighting Tuesday as ISIS militants tried to fight their way north from their stronghold.
The U.S.-led "Operation Inherent Resolve" issued a short written statement saying a coalition "service member was killed in northern Iraq as a result of enemy fire."
Thanks for reading CBS NEWS.
Create your free account or log in
for more features.