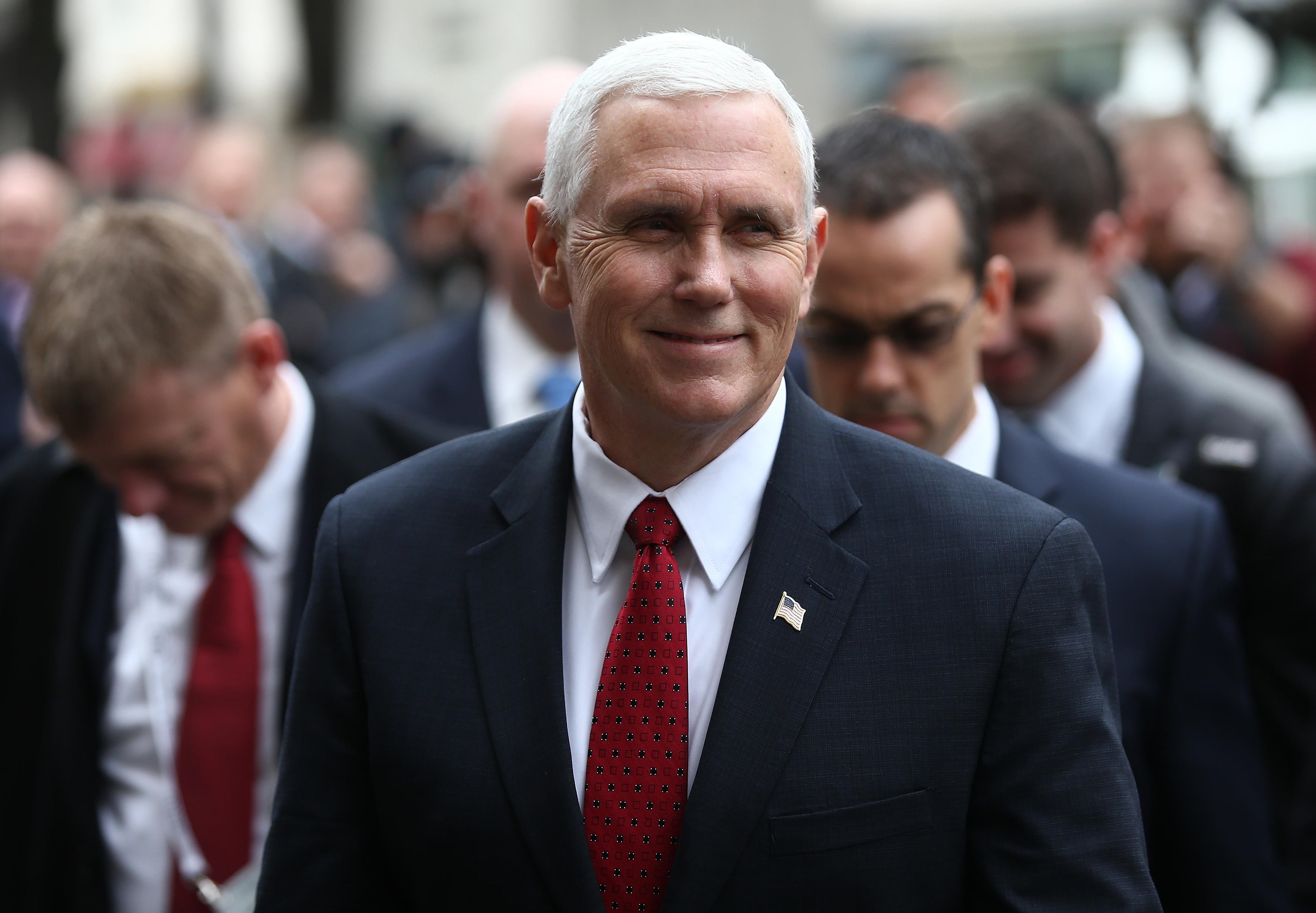 Pence condemns damage at Jewish cemetery in St. Louis as a "vile act of vandalism"
Vice President Mike Pence on Wednesday visited the Jewish cemetery in St. Louis where almost 200 gravestones were damaged earlier this week, calling it a "vile act of vandalism" that the administration condemns "in the strongest possible terms."
"Speaking just yesterday President Trump called this a horrible and painful act. And so it was," he said. "That along with other recent threats to Jewish Community Centers around the country – he declared it all a sad reminder of all the work that still needs to be done to root out hate and prejudice and evil. We condemn this vile act of vandalism and those that perpetrate it in the strongest possible terms."
Pence's visit to the cemetery was an unannounced stop on a scheduled trip to tour a local factory and discuss the economy. His comments come a day after President Donald Trump spoke out against recent threats on Jewish community centers, saying the U.S. must challenge "bigotry, intolerance and hatred."
"This tour was a meaningful reminder of why we have to fight bigotry, intolerance and hatred in all of its very ugly forms," the president said after touring the National Museum of African American History and Culture in Washington. "The anti-Semitic threats targeting our Jewish community and community centers are horrible and are painful and a very sad reminder of the work that still must be done to root out hate and prejudice and evil."
Pence spoke about his recent experience visiting the Dachau concentration camp outside Munich, Germany, where he traveled this weekend for the Munich Security Conference. He said he and his family were accompanied on the tour by a 93-year-old Dachau survivor named Abba Naor, who told of his own experience at the camp.
"He spoke of that hellish existence in the waning days of the war and he looked up at me and smiled and he said, 'then the Americans came,'" Pence said. "He spoke of kindness of American soldiers that liberated that camp."
Then, Pence continued, Americans helped to protect the Jewish people from further persecution -- and he said the United States stands for the same values today.
"The American soldier fought to end the hatred and violence against the Jewish people across Europe then," he said. "And as President Trump said yesterday, America will always – in his words – 'fight bigotry, intolerance and hatred in all its ugly forms wherever it will arise, that's the American way.'"
The headstones in the St. Louis cemetery will all be repaired, in part due to a Muslim-based group's fundraising campaign on behalf of the cemetery. The group reached its fundraising goal of $20,000 in just three hours, and has since raised tens of thousands of additional dollars for the repairs.
"It's been inspiring to people all across this country to see the way the people of Missouri have rallied around the Jewish community with compassion and support," Pence said. "You have inspired this nation with your kindness and your care."
Thanks for reading CBS NEWS.
Create your free account or log in
for more features.