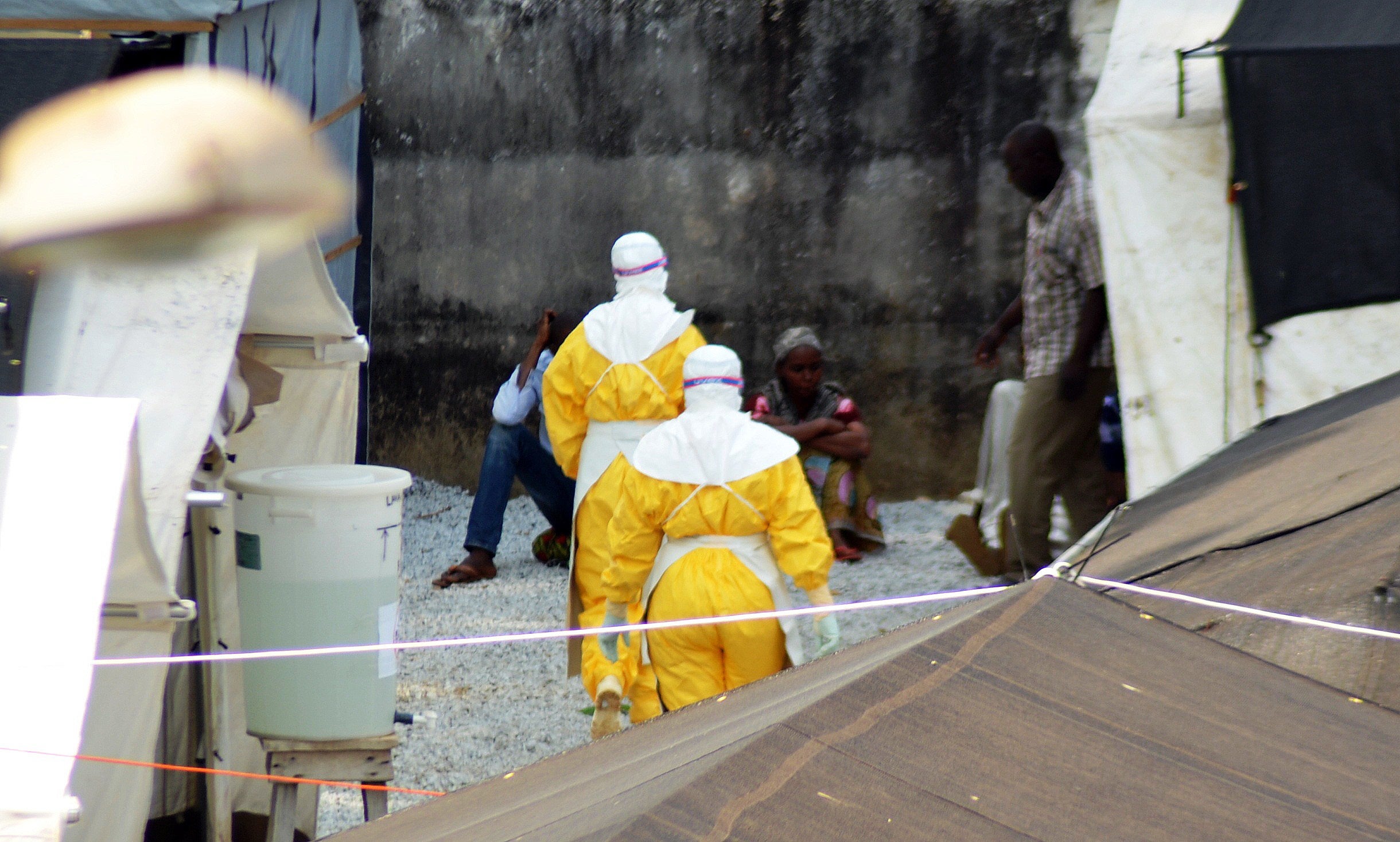 U.S. Peace Corps volunteers exposed to Ebola
Two Peace Corps volunteers in Liberia have been isolated for exposure to the Ebola virus, CBS News has learned.
They are currently showing no signs of sickness. The incubation period for the disease can be up to 21 days. The names of the isolated Americans have not been released.
A Peace Corps spokeswoman confirmed to CBS News that the two "had contact with an individual who later died of the Ebola virus."
As a result of the growing spread of the deadly, incurable virus, Peace Corps is temporarily evacuating 340 volunteers from Guinea, Liberia and Sierra Leone, the three worst-hit countries.
There are currently 102 volunteers in Guinea working in the areas of education, agriculture and health; and 108 volunteers in Liberia and 130 volunteers in Sierra Leone working in education, according to the Peace Corps.
There are at least three U.S. citizens known to have contracted the disease. Two are medical workers in Liberia, Dr. Kent Brantly and Nancy Writebol.
Another American citizen, Patrick Sawyer, died after flying from Liberia to Lagos in Nigeria. He had been a consultant with Liberia's finance ministry and was originally from that country.
Brantly's wife, Amber, said Wednesday he "remains very physically weak" but they "believe God will deliver" him from the deadly virus.
Amber Brantly and the couple's 3- and 5-year-old children left Liberia for a scheduled visit to the United States on July 20. Days later, Kent Brantly quarantined himself in the isolation ward of a hospital where he had been treating Ebola patients after testing positive for the disease. His host organization, Samaritan's Purse, has recalled nonessential employees from Liberia.
Amber Brantly and the children are in Abilene, Texas, under a 21-day fever watch but are not believed to have contracted the illness.
Samaritan's Purse said on Wednesday that Brantly and Writebol had shown slight improvement but were still in serious condition.
Wrtiebol's son said Wednesday she is able to move around the home where she is in isolation and has been able to get plenty of fluids.
Dr. Stephan Monroe of the U.S. Centers for Disease Control and Prevention told CBS News's Dr. Jonathan LaPook that the outbreak, which has already infected at least 1,200 people and killed nearly 700, will get worse before it gets better.
"Almost certainly those numbers are going to increase in the coming days and they probably represent an underestimate of the true number of cases because there's incomplete reporting of cases in most of the districts," he said.
Monroe said the virus could theoretically come to the United States, but is unlikely to spread here. However, the CDC is urging doctors in the United States to be on the alert for any potential cases.
"One of the things that we've done is to put out the health alert notice to just remind our health care providers in this country that if someone presents with symptoms that are compatible with Ebola virus, to ask them about recent travel history," said Monroe.
As of July 23, Liberia had recorded 129 of the 672 deaths blamed on Ebola across Liberia, Guinea and Sierra Leone, according figures released by the World Health Organization.
The White House said Wednesday there are no plans to change or cancel an upcoming summit of African leaders in the U.S. despite the Ebola outbreak.
More than 40 African leaders are set to meet with President Barack Obama in Washington next week.
White House spokesman Eric Schultz said the U.S. is aware of reports that American citizens have been diagnosed with Ebola but noted that the CDC has determined there's no significant risk to the U.S.
Schultz said Obama is getting regular updates on the outbreak. He said U.S. agencies are providing equipment and other support and that the U.S. is working closely with governments in West Africa to prevent the virus from spreading.
On Wednesday, the Liberian government announced it had shuttered all schools and that it had quarantined several communities where the outbreak was rife in its ongoing efforts to combat the disease.
Security forces across Liberia have been ordered to enforce the new measures, part of a new action plan that included placing all nonessential government workers on 30-day compulsory leave, according to Reuters.
Ebola has a fatality rate of at least 60 percent and as high as 90 percent, although a patient's chances of survival increase when the disease is spotted and treated early.
The World Health Organization said the current outbreak is the largest ever recorded.
Thanks for reading CBS NEWS.
Create your free account or log in
for more features.