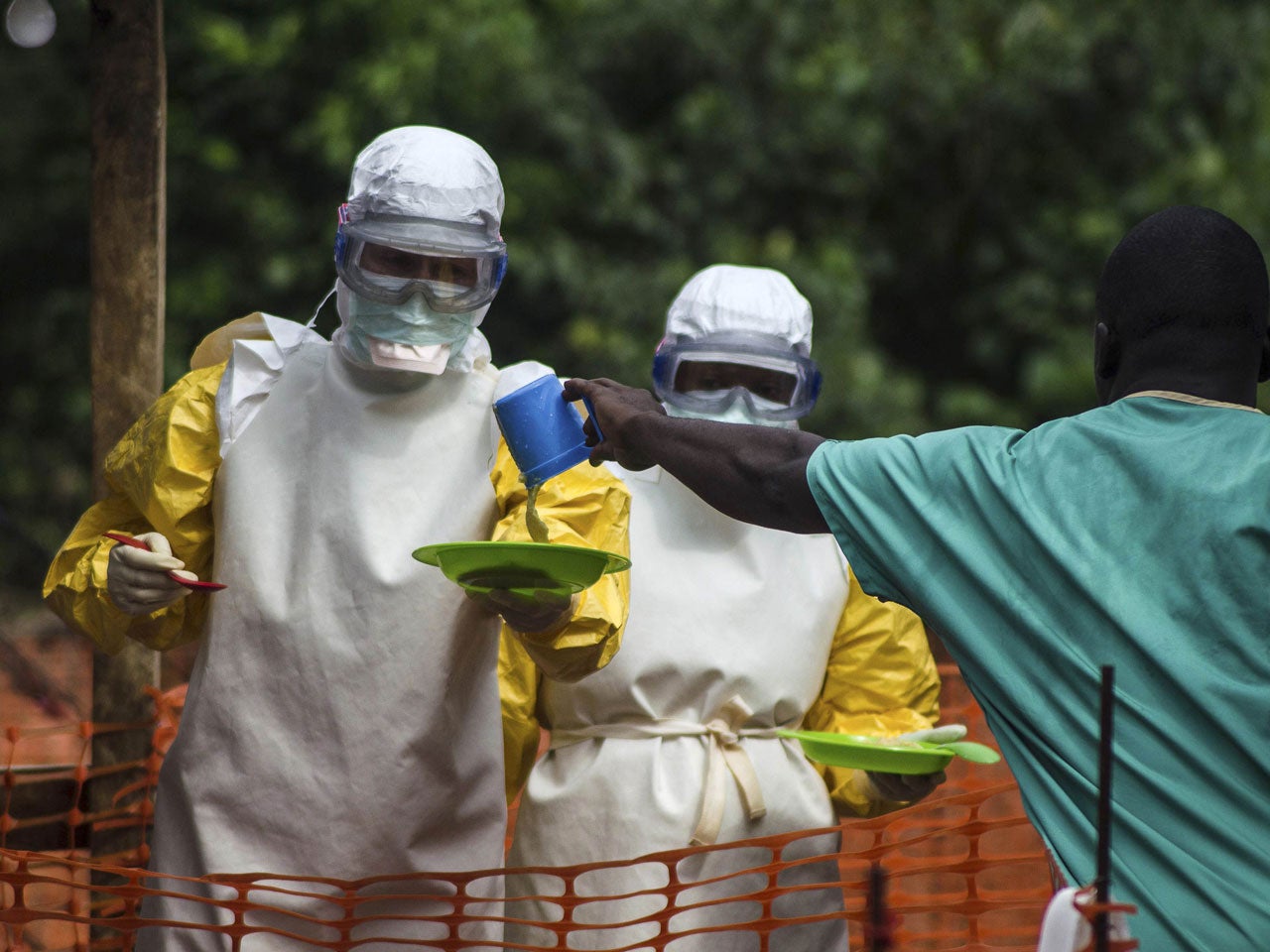 As Ebola outbreak rages, medical community searches for answers
The current Ebola outbreak scaring medical professionals the world over and spreading at never-before-seen rates began as far back as January, and has been blamed on the consumption of bat soup. It has killed at least 670 people in several nations so far.
The hardest hit have been Guinea, Sierra Leone, and Liberia, which has gotten the most attention recently due to the infection of an American doctor and an aid worker there.
Additionally, one of Liberia's highest-profile doctors treating the disease, Dr. Samuel Brisbane, died over the weekend from it. He was at least the second physician in that country alone to contract and be killed by Ebola in an attempt to treat it.
"This is very different than any other outbreak historically," said Dr. Tom Geisbert, a professor of microbiology and immunology at the University of Texas Medical Branch, in an interview with CBS News. "(This outbreak) is very difficult to contain because it keeps popping up in different places. The other thing that concerns us is the number of health care workers that are being infected ... doctors or nurses. This is just crazy with the number of medical personnel getting infected."
So far, the virus has only been known to be transmitted between humans through direct contact with blood or other body fluids, so it's still not known why well protected health professionals keep turning up sick, Geisbert said, adding that there have so far been no recorded cases of airborne transmission.
The American physician who contracted the disease, Dr. Kent Brantly, can be seen in numerous photographs on his organization's website covered head-to-toe in gear that should him from coming into contact with fluids, but he got sick anyway.
An official with Samaritan's Purse, Brantly's organization, told CBS News they are not sure how exactly the doctor and another woman got the disease given all the precautions taken, but that they are investigating.
Brantly was quoted in a posting on the organization's website earlier this year talking about how hard they work to stay safe.
"The hospital is taking great effort to be prepared," Brantly said. "In past Ebola outbreaks, many of the casualties have been health care workers who contracted the disease through their work caring for infected individuals."
While early treatment help mitigate the disease's high fatality rate, Ebola can kill quickly, sometimes in a matter of days. What can begin as a sore throat and slight fever can turn to violent hemorrhaging all over the body in a very short period of time. Another scary aspect of the disease is that it can survive for a long time outside the body.
"There's some anecdotal stories like when the CDC went over to Congo in 1995 during that outbreak, they found a syringe in a drawer that had dried blood and 30 days later they were able to isolate the virus," Geisbert said.
Geisbert said one of the most difficult things about this outbreak is that he and other scientists believe vaccines and treatments for Ebola already exist, but more time is needed to make sure they're completely safe and approved. So far, doctors and nurses can only treat Ebola's symptoms with approved medicines.
"Sometimes it gets frustrating because we have these experimental vaccines that we know are effective," Geisbert said. "The people that are at most risk - health care workers - we'd like to be able to protect them."
Geisbert acknowledged, however, that giving these experimental cures to just a select few raises "many ethical dimensions," adding: "If you're gonna treat people like Europeans or Americans, what about the average person?"
This outbreak is the largest ever recorded. At least 319 have been killed so far in Guinea, 224 in Sierra Leone and 129 in Liberia. Among the most worrying deaths so far was that of a Liberian man who flew on a commercial airline from his home country to Lagos, Nigeria, and eventually died in a hospital there from the virus, stopping in Lome, Togo, on the way.
The death of the Liberian man in Lagos is so deeply concerning to health officials because Lagos is a massive and densely packed city. While Nigerian officials have shut down and quarantined the hospital where he died, according to reports, there is still a lot that is not known about the current Ebola outbreak.
"If it gets into a big city, that's everybody's worse nightmare," said Geisbert. "It gets harder to control then. How do you quarantine a big city?"
During nearly all previous Ebola outbreaks, officials have been able to relatively easily quarantine the often small and isolated communities in which they occur. Because Ebola works so quickly and has such a high fatality rate - in some cases up to 90 percent - the disease "can burn itself out," Geisbert said.
In Liberia, President Ellen Johnson Sirleaf announced Monday her country was closing all but three land borders, restricting public gatherings, and quarantining entire community with large numbers of Ebola patients, according to the Associated Press.
"No doubt, the Ebola virus is a national health problem," Sirleaf said. "And as we have also begun to see, it attacks our way of life, with serious economic and social consequences."
Thanks for reading CBS NEWS.
Create your free account or log in
for more features.