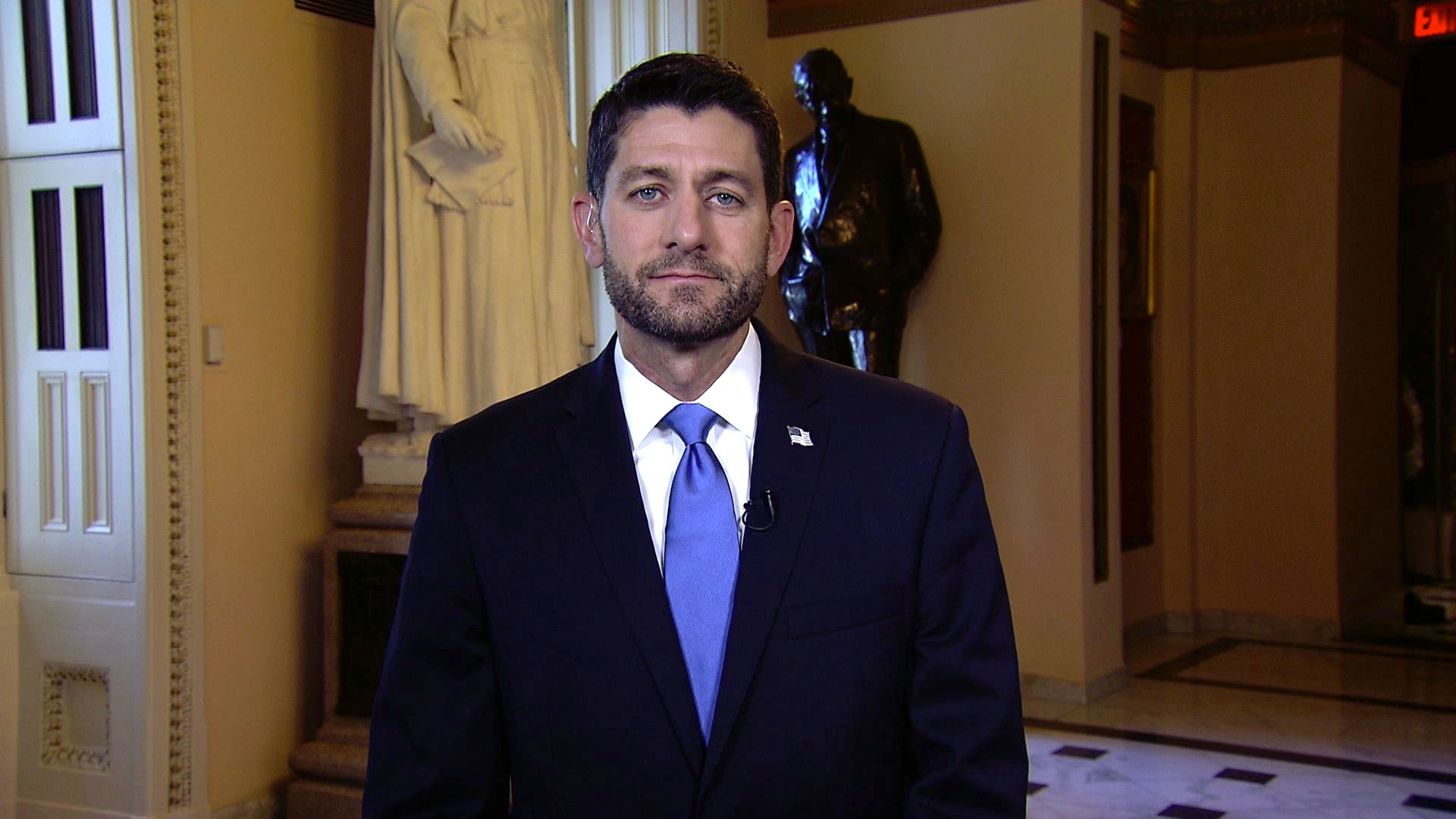 Paul Ryan pushes mental health bill after San Bernardino shooting
Before his first major address in his new leadership role on Capitol Hill, House Speaker Paul Ryan spoke with "CBS This Morning" about the Congressional response to mass shootings after Wednesday's deadly rampage in San Bernardino, California.
"What we have seen -- and a common theme among many of these mass shootings -- is a theme of mental illness," Ryan said early Thursday. "And we need to fix our mental illness laws, our policies. They're outdated. And that is something that we are working on right now."
The House speaker touted legislation introduced by Rep. Tim Murphy, R-Pennsylvania, that would revamp the country's mental health systems. Among other steps, the measure would create an assistant secretary position in the Department of Health and Human Services to address mental illness and fix a shortage of beds in psychiatric hospitals.
"A lot of these people are getting guns who are mentally unstable, who should not be getting guns. And this is a gap in our laws that we feel needs to be filled," Ryan said.
This isn't the first time Ryan has pushed for a mental health care overhaul since taking over the House speakership.
On Tuesday, responding to last week's shooting at a Colorado Springs Planned Parenthood facility, Ryan called for Capitol Hill to move on Murphy's bill, which was the result of the Pennsylvania Republican's research after the 2012 massacre at Sandy Hook Elementary School.
Despite multiple shootings in the last few years perpetrated by gunmen who suffered from mental illness, Congress has yet to pass any comprehensive legislation regarding mental health.
Though the motive for the attack on California's Inland Regional Center remains unclear, the Wisconsin Republican also cautioned against "homegrown jihadists" and ISIS-inspired attacks.
"If someone is suspected of terrorism -- if someone in this country is planning a terrorist attack, or we think they're planning a terrorist attack -- we should arrest them," Ryan said. "So this is something that should be dealt with by law enforcement in a more pronounced position."
Ryan responded to President Obama's call for stricter gun control measures after the shooting, pushing back against the president's proposals to restrict guns in a manner similar to government no-fly lists.
On Wednesday, Mr. Obama told CBS News: "For those who are concerned about terrorism, some may be aware of the fact that we have a no-fly list where people can't get on planes. But those same people who we don't allow to fly could go into a store right now in the United States and buy a firearm, and there's nothing we can do to stop them. That's a law that needs to be changed."
But Ryan argued that such keeping such a list for firearm purchases would infringe on citizens' rights.
"On this particular issue, we do have a Constitution," the newly minted speaker said. "Citizens have a due process right. And anyone can just be arbitrarily placed upon the no-fly list. In fact, that's happened quite a bit."
Of law-abiding citizens, Ryan said "we can't have some government official just arbitrarily put them on a list...we want to make sure that we don't violate a person's rights."
Thanks for reading CBS NEWS.
Create your free account or log in
for more features.