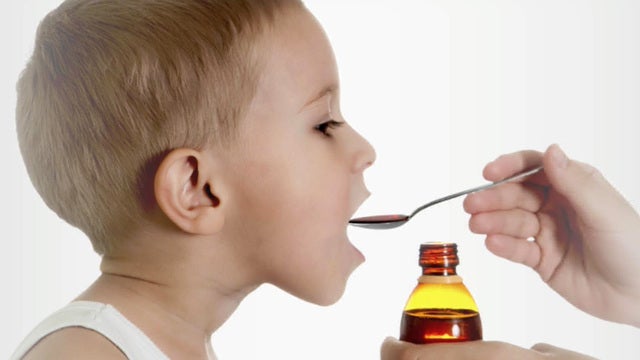 New study sounds alarm on children's medicine doses
A new study details surprising mistakes made by adults when giving their children medicine. On average, children under six years old become victims once every eight minutes.
The article, published in Pediatrics, suggests adopting the milliliter as the standard unit of measurement in order to improve clarity and avoid errors.
"The biggest issue did have to do with measurement," Dr. Holly Phillips said on "CBS This Morning." "If you look at the back of some of the medication boxes, it'll call for meds to be dispensed in milliliters and then the device inside is in teaspoons."
As a result, the study notes, parents turn to kitchen spoons to measure the liquid medicine. The problem? Not every spoon is alike.
"Parents will reach into a drawer and pull out a teaspoon or tablespoon and depending what your silverware is like, you could give 50 percent more," Dr. Phillips said.
Parents who used tablespoon or teaspoon measurements were twice as likely to give their child an improper dosage compared with those who measured with a milliliter device, according to the study.
Since 2003, over 200,000 out-of-hospital cases involving medication errors have been reported to the U.S. Poison Control Center.
As Dr. Phillips pointed out, "a huge number of errors are actually in kids under one and overwhelmingly involve liquid preparations like Tylenol or Ibuprofen for fever, cough and cold medicines and antihistamines."
Other problems included parents who mistakenly give their child a double dose, not knowing that the other parent already provided an initial dose.
Dr. Phillips insisted if there's ever a question, call the Poison Help Line, a doctor or take the child to the E.R.
Thanks for reading CBS NEWS.
Create your free account or log in
for more features.