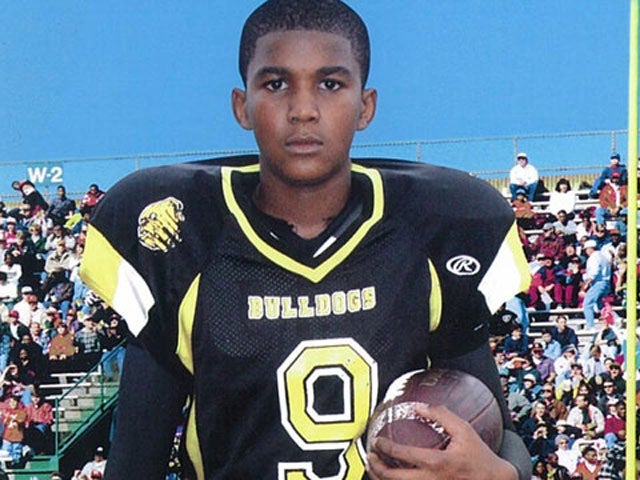 Parents demand answers after neighborhood watch captain allegedly kills teen Trayvon Martin
(CBS/AP) Sanford, Fla.- The family of a teen fatally shot by a neighborhood watch leader is now calling for police release the 911 tapes preceding the incident and arrest the man who shot their son, reports CBS affiliate WKMG.
On the evening of Feb. 26, Trayvon Martin, 17, was visiting his father in a gated community near Orlando and had gone out to buy Skittles. Police say neighborhood watch leader George Zimmerman called 911 and reported the teen as a suspicious person.
According to WKMG, a 911 dispatcher told Zimmerman that officers were on the way and not to interfere.
But when police arrived, they found Martin dead. Police said the two got into a scuffle and Zimmerman, 28, shot Martin in the chest. Zimmerman, who is claiming self-defense, was questioned but has not been arrested, reports WKMG.
Sanford Police Chief Bill Lee said he is meeting with investigators Monday to discuss the case.
On Saturday, dozens of people turned out to peacefully protest what they believe was an injustice.
"The individual who shot him should have been arrested. That doesn't mean convicted, it means arrested," said Dave Brownyard.
According to a police report released Thursday, Zimmerman told police officers that he had shot Martin and officers found a semiautomatic handgun on him. The report said that Zimmerman's back was wet and he was covered in grass as if he had been on the ground. He was bleeding from his nose and the back of the head, the report said.
A police officer said he overheard Zimmerman say, "I was yelling for someone to help me but no one would help me" while he was being treated by paramedics.
Zimmerman has been interviewed three times and is cooperating. He is claiming self-defense although he was following Martin, said Sanford Police Chief Bill Lee.
"There is some physical evidence and some testimony that would corroborate some of that story," Lee said.
Martin's father, Tracy Martin, described the neighborhood as mixed race but his attorneys said they believed Trayvon Martin was being profiled at the time of the encounter because he was a young black man. Zimmerman is white. The attorneys also questioned why a neighborhood watch leader would carry a gun.
"He was stereotyped for some reason," attorney Ben Crump said of the victim. "Why was Trayvon suspicious? There are hundreds of children in that community."
The police chief said residents upset by the lack of an arrest so far should wait until the investigation is completed. The State Attorney's office will then decide whether to present it to a grand jury.
"I understand the emotions and the response from the community... based on the limited information they have," Lee said. "We just hope they would allow us the time to conduct a thorough and fair investigation."
Thanks for reading CBS NEWS.
Create your free account or log in
for more features.