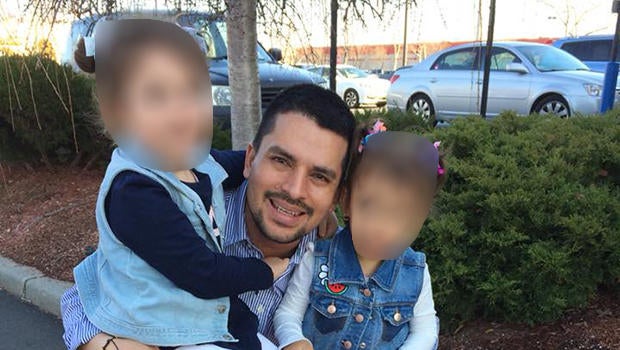 Federal judge orders immediate release of immigrant detained while delivering pizza
NEW YORK -- A federal judge has ordered the release of an Ecuadorean immigrant who was held for deportation after he delivered pizza to a Brooklyn Army installation. Judge Paul Crotty issued an order late Tuesday saying Pablo Villavicencio must be immediately released. The man is being held at a New Jersey lockup.
The judge said the release is necessary because his imminent removal from the United States is no longer reasonably foreseeable.
The judge said Villavicencio can remain in the U.S. while he exhausts his right to complete an effort to gain legal status. Villavicencio applied to stay in the U.S. after he married a U.S. citizen. They have two young girls. Crotty issued the ruling after hearing arguments earlier Tuesday.
Another judge already temporarily blocked his deportation. He has remained in Immigration and Customs Enforcement (ICE) custody in New Jersey.
Democratic Gov. Andrew Cuomo issued a statement Tuesday saying the federal government has "cruelly" kept Villavicencio from his wife and two young daughters "for no legitimate reason."
Thanks for reading CBS NEWS.
Create your free account or log in
for more features.