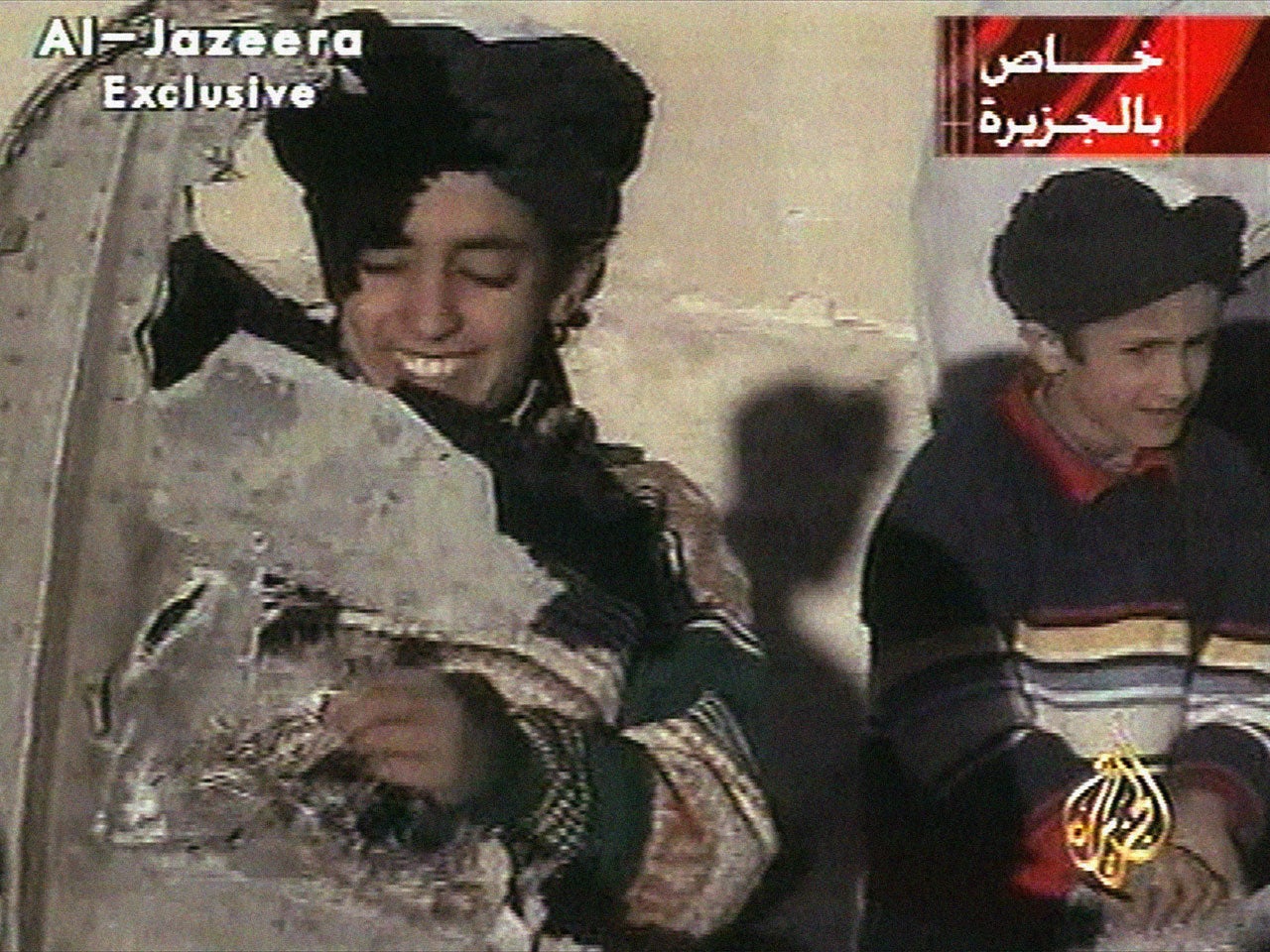 Osama bin Laden's son vows to avenge his father's death
BEIRUT - Al Qaeda's media arm has released an audio in which the purported son of the late al Qaeda leader Osama bin Laden threatens revenge against the U.S. for assassinating his father.
In the video released by As-Sahab Saturday, Hamza bin Laden tells Americans that they are accountable for the decisions of their leaders. He says al Qaeda will continue waging jihad, or holy war, against the U.S. in response to its "oppression" of Muslims.
"If you think that your sinful crime that you committed in Abbottabad has passed without punishment, then you thought wrong," he says.
Bin Laden was killed in a May 2011 U.S. raid at his compound in Abbottabad, Pakistan. His son's whereabouts is not known. Analysts speculate that he may be preparing to take over leadership of al Qaeda.
According to reports at the time of bin Laden's death, his widows told Pakistani security officials that they believe Hamza bin Laden escaped amid the confusion following the raid on his Abbottabad compound.
The U.S. military has said that bin Laden's son Khalid, 22, was killed in the raid, but the speculation is that the son who just barely escaped is Hamza bin Laden, 19 at the time of the raid, dubbed in the British tabloids as "the Crown Prince of Terror."
Hamza is the youngest of bin Laden's surviving children. Reports differ, but bin Laden is suspected of having fathered around 20 or so children.
In his handwritten will, bin Laden claimed he had about $29 million in personal wealth - the bulk of which he wanted to be used "on jihad, for the sake of Allah."
The al Qaeda leader planned to divide his fortune among his relatives, but wanted most of it spent to conduct the work of the Islamic extremist terror network behind the Sept. 11 attacks.
Thanks for reading CBS NEWS.
Create your free account or log in
for more features.