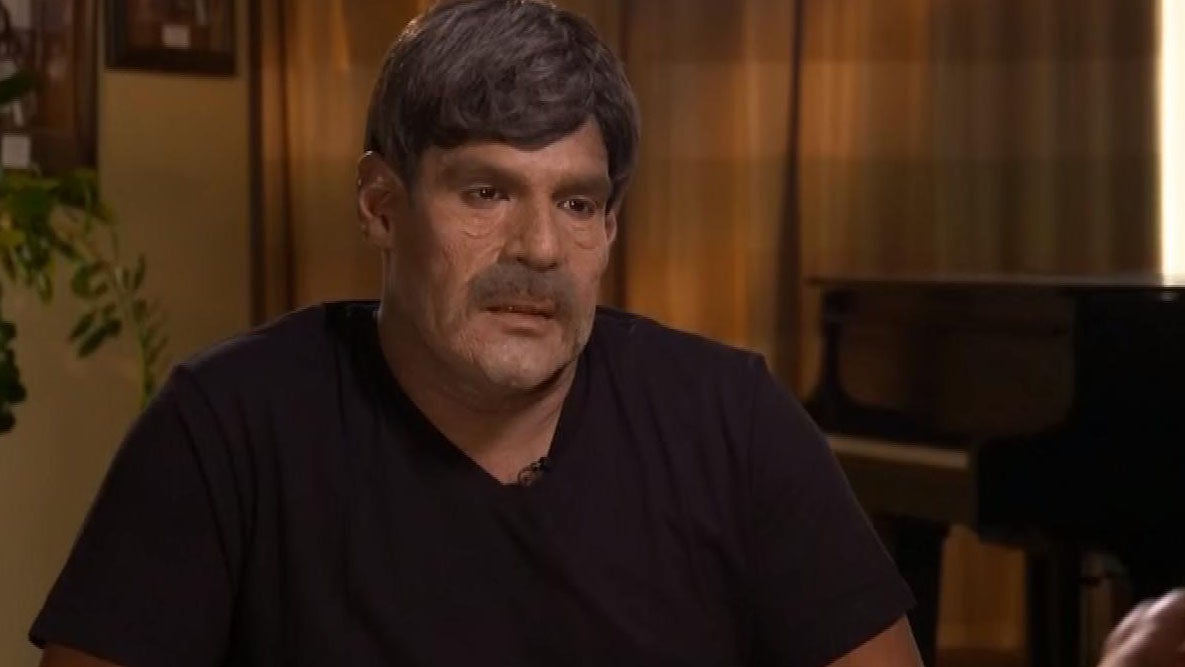 Man who says he was Omar Mateen's gay lover speaks out
ORLANDO -- A man who says he was Orlando shooter Omar Mateen's gay lover is speaking out following the attack on Pulse nightclub that left 49 people dead, and dozens more injured.
In an interview with Univision anchor Maria Elena Salinas, the man -- who was called "Miguel" to protect his identity -- said he first met Mateen on the gay dating app Grindr.
Univision reported the FBI told the network that investigators have spoken with this man, but a law enforcement official would neither confirm nor deny this to CBS News.
The official told CBS News senior investigative producer Pat Milton that Mateen was a frequent user of online dating sites seeking relationships with both men and women.
Men and women have come forward to the FBI claiming to have had a relationship with Mateen, according to the law enforcement official, and all of those claims are being investigated.
Miguel said in an interview with Univision that Mateen, who was killed by police during the rampage on the Pulse nightclub early on June 12, was gay. He described his relationship with Mateen as "friends with benefits."
He said the sexual relationship lasted about two months, and they met at a hotel in Orlando between 15 and 20 times.
Miguel told Univison that he believes Mateen intentionally targeted Latinos in retribution for feeling rejected by Puerto Ricans.
"I believe this is not terrorism," Miguel said, despite investigators saying Mateen called 911 and posted to Facebook to pledge allegiance to ISIS during the rampage.
Rather, Miguel claimed Mateen was acting on revenge after being with a Puerto Rican man whom he later learned was HIV positive.
"He hate gay Puerto Ricans for all the stuff he did to him," Miguel said. "I believe this crazy horrible thing he did was for revenge."
Miguel said that Mateen's wife knew he was gay, and that his father forced him into an arranged marriage.
Miguel added that he and Mateen also talked about religion.
"He said Muslim religion is beautiful, beautiful religion, where everything is about love," he said. "Everybody is welcome. Gay, trans, bisexual... everybody."
Miguel said that Mateen never appeared to be violent.
"He was looking for love," Miguel said. "He was looking to be embraced."
Investigators have said Mateen "cased" the Pulse nightclub prior to the night of the massacre. There has also been speculation about the gunman's sexuality.
A U.S. official with knowledge of the situation previously told CBS News that club-goers have told investigators that Mateen had been at Pulse numerous times previously. Additionally, other media outlets have heard several stories of Mateen popping up and conversing with men on gay dating apps.
Jim Van Horn, 71, said Mateen was a "regular" at the popular Pulse nightclub.
Van Horn, a retired pharmacist, said he met Mateen once, and the younger man talked about his ex-wife. But Van Horn said his friends soon "told me they didn't want me talking to him, because they thought he was a strange person."
The Orlando Sentinel and other news organizations quoted other regulars from Pulse who said they had seen Mateen there a number of times, and many said he was at best strange, at worst a little scary.
"Sometimes he would go over in the corner and sit and drink by himself, and other times he would get so drunk he was loud and belligerent," said Ty Smith, who remembered seeing Mateen inside at least a dozen times.
Asked about his son's sexual orientation last week, Seddique Mir Mateen said he did not believe his son was gay.
"To me, that is wrong," Mateen's father told CBS News correspondent David Begnaud.
The elder Mateen said he learned of the speculation from news reports, but as far as he was concerned, "I didn't see any of it and I don't believe that was the case."
While it is still possible Mateen was just very closely surveying his chosen target for terror, former senior FBI profiler Mary Ellen O'Toole told CBS News that doesn't seem likely.
"This to me suggests somebody that may have had sexual identity issues and may have actually been struggling with the idea that he himself was gay and that would add a different motive and a different perspective on the case," O'Toole said.
Thanks for reading CBS NEWS.
Create your free account or log in
for more features.