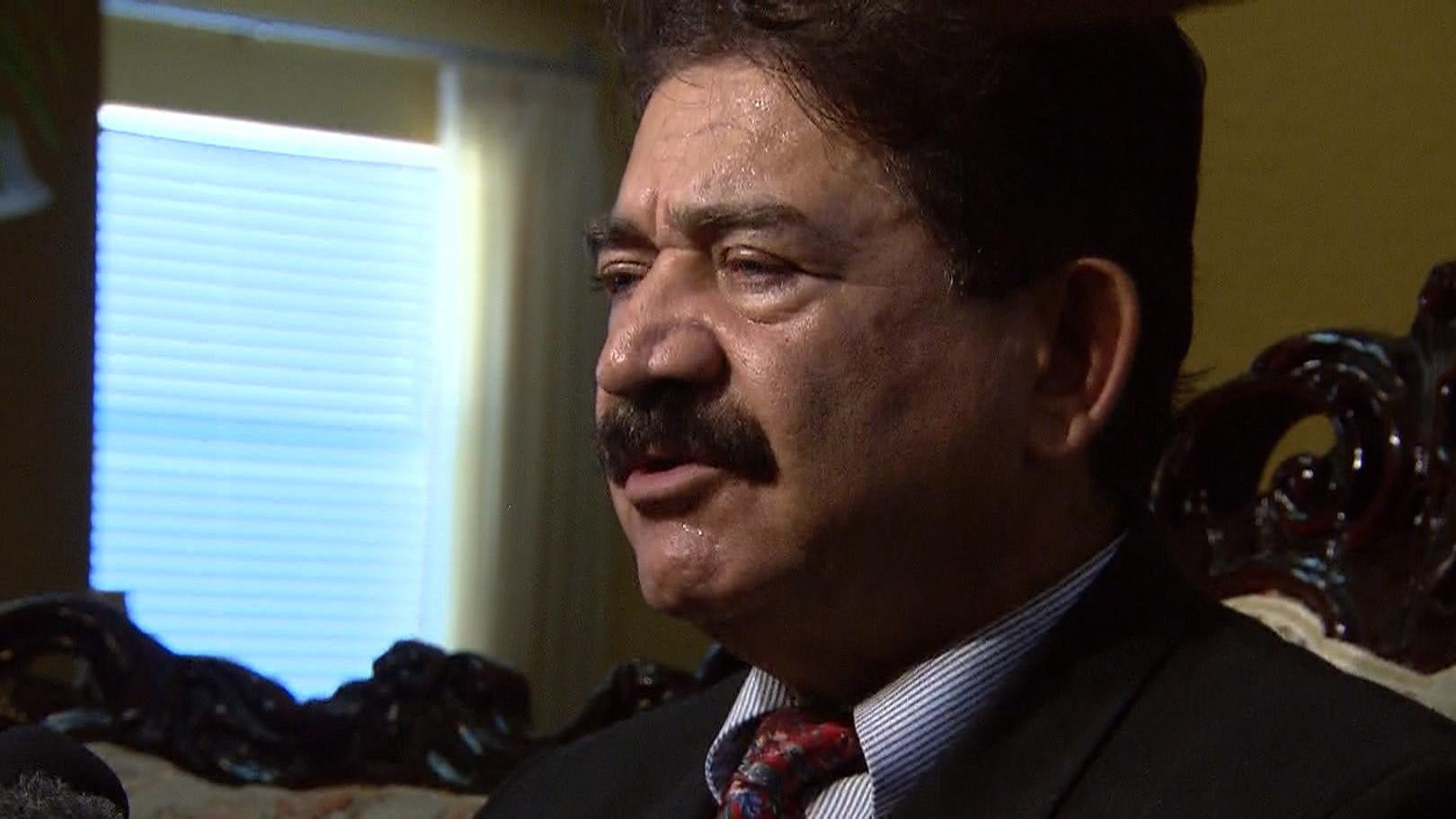 Orlando gunman's father reacts to speculation son was gay
FORT PIERCE, Fla. -- The father of the man who opened fire inside a gay nightclub in Orlando early Sunday, killing 49 people and wounding dozens more, said there were no indications that his son was gay.
The speculation comes as several people have told investigators they saw Omar Mateen at Pulse nightclub prior to the deadly shooting, a U.S. official with knowledge of the situation told CBS News.
Additionally, other media outlets have heard several stories of Mateen popping up and conversing with men on gay dating apps.
Asked about his son's sexual orientation on Tuesday, Seddique Mir Mateen said he did not believe his son was gay.
"To me, that is wrong," Seddique Mir Mateen told CBS News correspondent David Begnaud.
The elder Mateen said he learned of the speculation from news reports, but as far as he was concerned, "I didn't see any of it and I don't believe that was the case."
While it is still possible Mateen was just very closely surveying his chosen target for terror, former senior FBI profiler Mary Ellen O'Toole told CBS News that doesn't seem likely.
"This to me suggests somebody that may have had sexual identity issues and may have actually been struggling with the idea that he himself was gay and that would add a different motive and a different perspective on the case," O'Toole said.
The former FBI profiler said that while Mateen may have been confused, that wasn't reason enough for the rampage.
"The thinking really preexists by months if not years before the actual carrying out of the event," O'Toole said. "We look for patterns of behavior and some of the things that we look for are lifetime pattern of basically being somewhat of a loser, not having accomplishments in life. The other thing we look for is a pattern of violent ideation."
Mateen's ex-wife has accused him of beating her and being mentally ill, and the 29-year-old New York-born son of Afghan immigrants had bounced around a bit, holding only mediocre jobs before his rampage. He had also on numerous occasions made aggressive and violent threats to coworkers, friends, and others.
Early Monday, Seddique Mateen posted a video online in which he said his son was well-educated and respectful to his parents, and that he was "not aware what motivated him to go into a gay club and kill 50 people."
The elder Mateen said he was saddened by his son's actions during the Muslim holy month of Ramadan.
He then added: "God will punish those involved in homosexuality," saying it is "not an issue that humans should deal with."
However, in an interview later Monday with CBS News, Seddique Mir Mateen walked back those statements.
"He doesn't have the right, nobody has the right to harm anything, anybody," Mateen said. "What a person's lifestyle is, is up to him. It's a free country. Everybody has their own choice to live the way they want to live."
Despite Omar Mateen being previously investigated by the FBI for troubling statements about Islamic extremism, Seddique Mateen said even talking to him just before the shooting didn't raise any red flags about the violence to come.
"If I did notice, I would have called," he said.
Thanks for reading CBS NEWS.
Create your free account or log in
for more features.