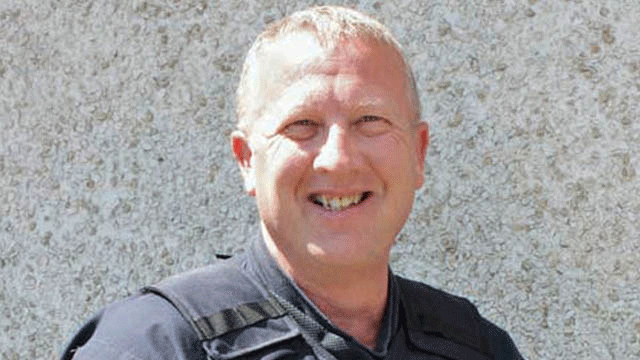 Oregon cop who accused chief of racism says he's gotten death threats
CLATSKANIE, Ore. -- An Oregon police officer who reported his chief for allegedly comparing African-Americans to monkeys says he has been harassed by community members, even enduring death threats, reports CBS affiliate KOIN.
In July, two police officers claimed Clatskanie Police Chief Marvin Hoover made monkey sounds and moved around the room with his hands under his armpits in an offensive manner after being told about a woman who claimed she would file lawsuits against the police department, citing racism and discrimination.
"As Chief Hoover was comparing African-Americans to monkeys, I began to become extremely uncomfortable," Officer D. Alex Stone said in the complaint. "I have never been in a work environment where a manager, especially an executive officer, is openly racist."
"I relayed several of the arrestee's remarks such as, 'When you look at me, my black skin and my nappy hair, all you see is an animal,'" Officer Stone recalled in the incident report. "Chief Hoover interrupted me and said 'That's what she is.'"
Officer Stone said some members of the community began harassing him after he filed the report against Chief Hoover.
"I've received death threats, a tire flattened with a nail on my driveway," he explained. "My kids, they're afraid to go outside."
Stone also told the station that his wife has been forced off the road twice and that people in the community have yelled the N-word at him.
Chief Hoover was reportedly placed on administrative leave in August, and last week the city's mayor wrote a letter to the editor in the local paper praising him.
"I consider Chief Hoover an honorable man and officer," Clatskanie Mayor Diane Pohl wrote. "And so I say, thanks Chief Hoover for a job well done. You have this community's gratitude, gratefulness and appreciation."
Mayor Pohl's letter failed to mention the allegations of racism made against the former chief of police.
Clatskanie is about 50 miles northwest of Portland.
Thanks for reading CBS NEWS.
Create your free account or log in
for more features.