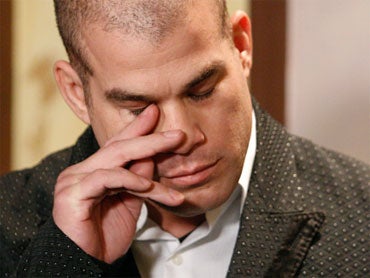 Oprah Giveaway A Marketing Gambit
Pontiac wanted to draw attention to its brand-new sport sedan, and Oprah Winfrey wanted to celebrate the start of her 19th season. The result was Pontiac G6s for 276 surprised audience members on "The Oprah Winfrey Show" — and an event that marketing executives say could set a new bar for product placement.
"Oprah is a celebrity with instant credibility," said Jim Holbrook, president of The Zipatoni Co., a marketing agency. "The power of this is incredible, and incredibly hard to replicate."
As advertisers struggle with viewers either tuning out or fast-forwarding through traditional commercials, product placement has been on the rise.
Beverage companies make deals to have their brand of soda seen in a television show, consumer products are featured prominently on reality programming like "Survivor," and auto companies make sure their car is driven by a movie's hero.
What remains to be seen from Pontiac's giveaway — featured on the "Oprah" show that aired Monday — was whether it will be worth the $7 million in cars the company gave up, said Frank Brady, chairman of the mass communications department at St. John's University in New York.
"I think the sort of subliminal product placement where you see a bottle of Budweiser on a table is one thing," he said. "This is a little more blatant product placement. One of the questions is, will it work?"
Media buyers say a 30-second advertisement on the show sells for about $70,000. But Winfrey spent about half of the show on the Pontiacs — including a taped visit to the factory where they were made — and the giveaway was featured all over the media, even referenced on ESPN's "SportsCenter."
So far, Pontiac executives are confident. They say visits to its Web site are eight times higher than normal, and that local dealers have reported an increase in calls inquiring about the car, which is reaching showrooms over the next few weeks.
Mary Kubitskey, Pontiac's advertising manager, said the company was looking to reach women, who are Winfrey's primary audience.
The company approached Winfrey about doing a giveaway, but the event grew in scope — and Pontiac decided to gamble by spending a chunk of what would have been used on traditional advertising, Kubitskey said.
"Quite frankly, we have a car no one has ever heard of. We knew we had to go really big, and she was the holy grail for us," Kubitskey said.
Officials at Winfrey's talk show stress that her motivation for the Pontiac giveaway was to fulfill wishes as part of this season's "wildest dreams come true" theme.
A majority of the audience members were there because a friend or family member had written in about their need for a car. Some however, were just lucky enough to get tickets for that day, said Carly Ubersox, a spokeswoman for the show.
"This wasn't a marketing plan on our end. This was a way for us to kick off our season about wildest dreams in the most impactful way," she said.
Still, Winfrey's influence with consumers is well documented.
When she launched a book club, its selections were virtually guaranteed a spot on bestseller lists. Her personal trainer, Bob Greene, has his own endorsement deals, and her protege, Dr. Phil McGraw, launched his own successful talk show.
Winfrey's annual "My Favorite Things" episode — when she distributes bags of goodies to her audience — inspires such hysteria in the crowd that it spawned a spoof on "Saturday Night Live."
Jonathan Gray, a lecturer in mass communications at the University of California-Berkeley, said he worries that the Pontiac giveaway sends a message that charitable endeavors always have to have a sponsor and that the way to improve people's lives is convince them to buy more goods.
But Barbara Kahn, a professor of marketing at the University of Pennsylvania's Wharton School, said she thinks the only downside will be for other marketers.
"One of the things about marketing is you do something to wow or delight the customer and the next thing you know, that's the expectation," she said.
Thanks for reading CBS NEWS.
Create your free account or log in
for more features.