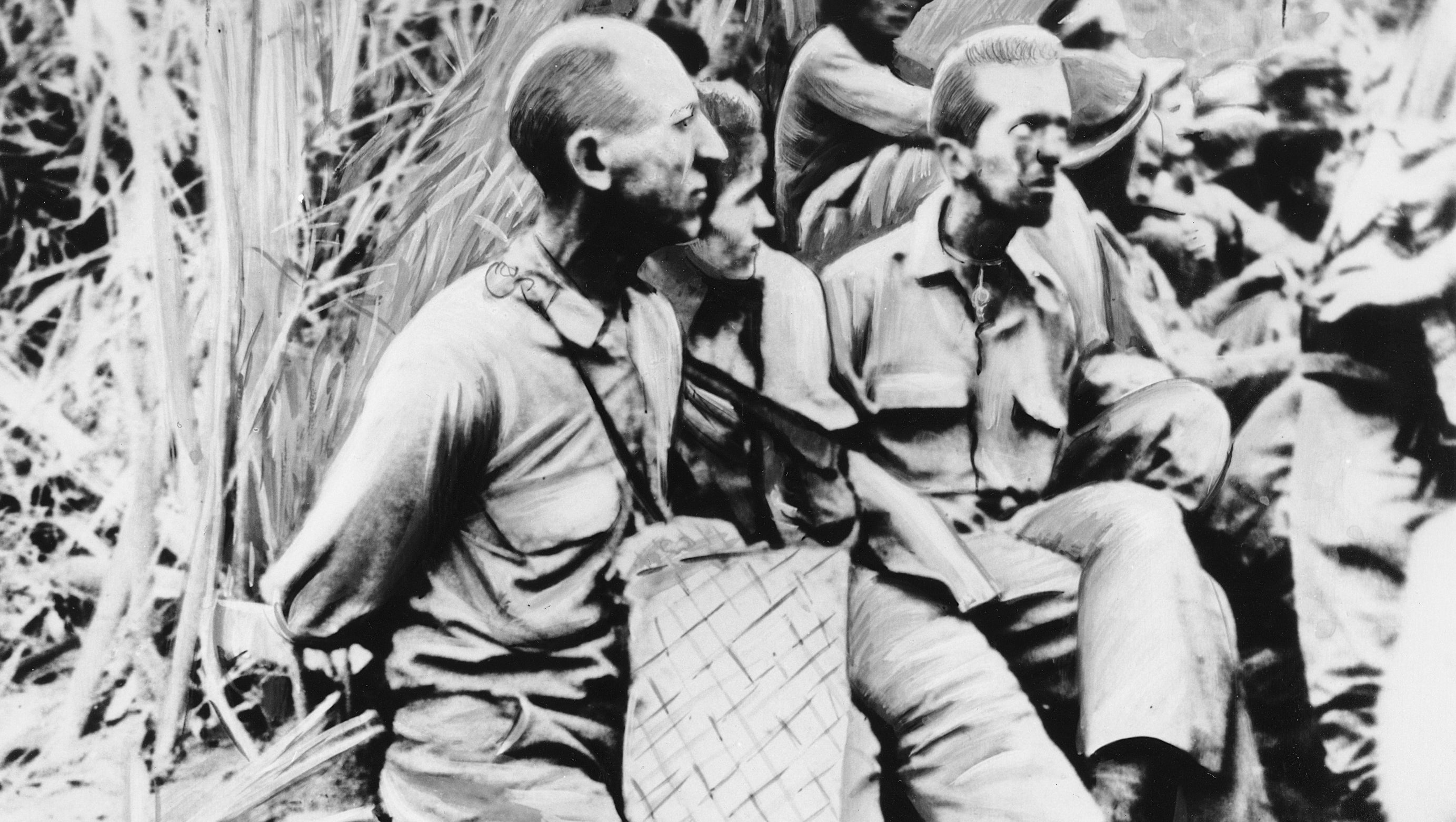 One of last survivors of Bataan Death March dies at 96
ALBUQUERQUE, N.M. - Elias Saavedra, one of the last survivors of the Bataan Death March, died Wednesday. He was 96.
Saavedra died of natural causes at his San Rafael, New Mexico, home after battling a number of illnesses, his son Alfred Saavedra said.
Born in 1918 in San Rafael, Saavedra joined the New Mexico National Guard at the outset of World War II. He was one of 75,000 Filipino and American soldiers taken captive by the Japanese in World War II when U.S. forces surrendered in the province of Bataan and Corregidor Island in April 1942.
In all, tens of thousands of troops were forced to march to Japanese prison camps in what became known as the Bataan Death March. Many were denied food, water and medical care, and those who collapsed during the scorching journey through Philippine jungles were shot or bayoneted.
The American defenders of Bataan included around 1,800 soldiers from New Mexico, who were part of the National Guard's 200th and 515th Coast Artillery Regiments. Officials estimate that half of them did not survive the war.
After the war, Saavedra returned to New Mexico, where he worked in service stations in Grants, New Mexico, before operating his own station in San Rafael.
Family members said Saavedra rarely talked about his experiences in the march, but he did take part in various memorial events. When the National Guard came years later to award Saavedra some medals, Alfred Saavedra said his father asked them to leave and to give the medals to him. "He didn't like the recognition," the son said.
But occasionally, the elder Saavedra would bring up something about working in a labor camp and mention how he had to bury people, his son said.
"He would begin talking about it, so I'd begin to ask more questions to see if he'd open up," Alfred Saavedra. "But then he would just break down and start crying. And I'd say, 'Never mind.' "
Thanks for reading CBS NEWS.
Create your free account or log in
for more features.