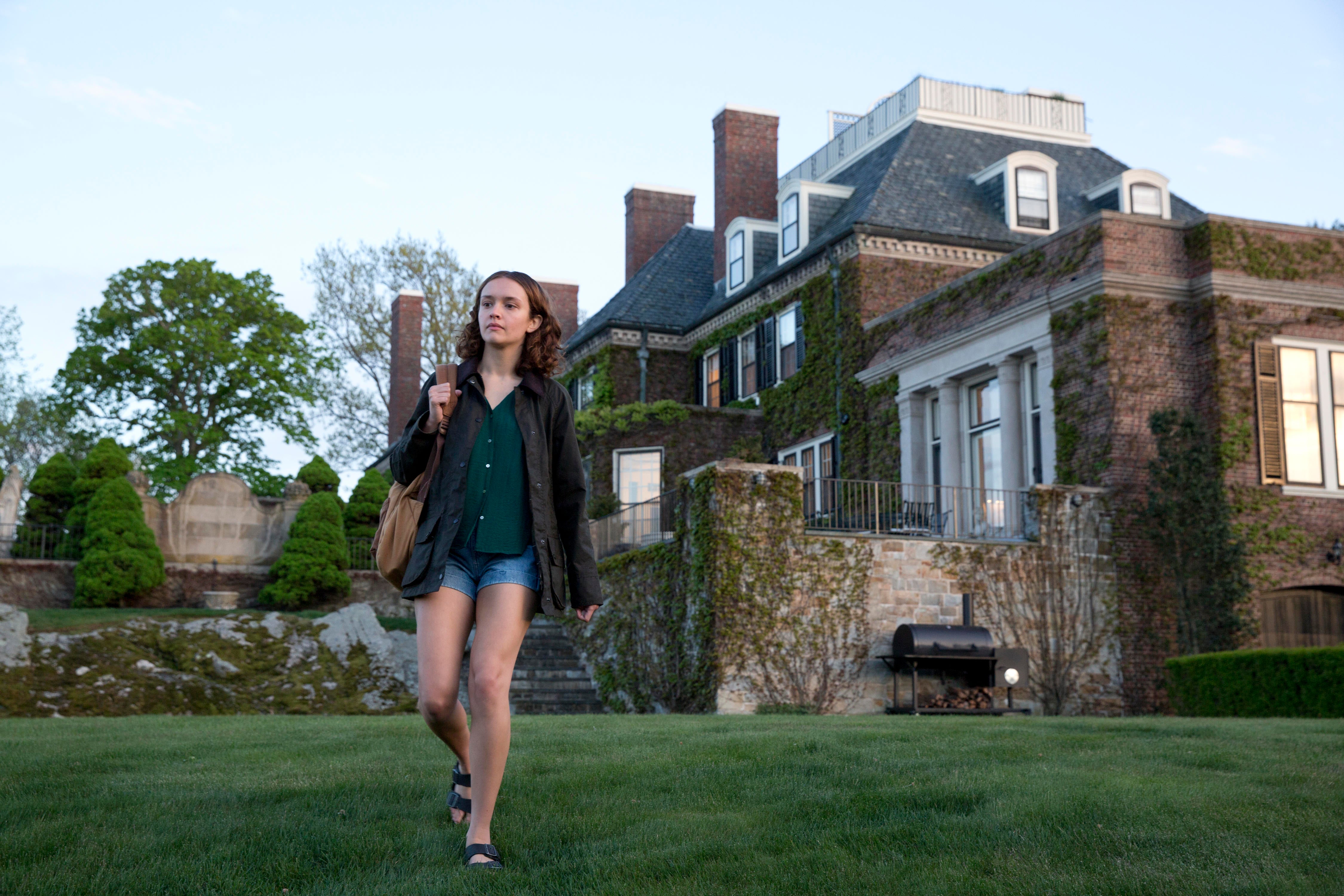 Olivia Cooke on playing a sociopath, working with Anton Yelchin in "Thoroughbreds"
Olivia Cooke plays an emotionally disturbed teenage girl in dark comedy (or comic thriller) "Thoroughbreds," so it's no surprise that she was offended when her mother told her that she was a lot like her character, Amanda.
"My mom saw the film and she kept telling me how alike my character I am," says Cooke. "I was like, 'Mom, I'm playing a sociopath,' and she said, 'That's just you.' But I don't think I am. I don't think I am!"
In the new film, the actress plays one of two wealthy teenage girls in suburban Connecticut who rekindle a friendship after growing apart. Emily, played by Cooke, is a loner and outcast in town, whereas Lily, played by Anya Taylor-Joy, is an ostensibly perfect, ambitious high schooler.
Cooke says she was drawn into the challenge of playing such a twisted character.
"I'd never read a character like Amanda before, who claims to have no emotions," she explains. "I was really turned on by the challenge of playing the character like that without seeming flat."
Cooke is certainly wry in her role, but not flat. She says she had to get into her character's head in order to pull it off.
"I think it was trying to work within the art of manipulation: to try and make the other person feel really off-put, to try and make them feel nervous," she says. "Then also manufacture emotions in order for Amanda to look like a normal, cooperative person in this society."
Cooke says that her character's devotion to Lily is complicated.
"I think she's come to her own conclusions that she doesn't feel emotion -- she feels boredom and hunger, but sadness and joy she doesn't necessarily feel -- so I think she has to work really hard to garner a moral compass and try to stick to it," says Cooke. "So I think it's not necessarily out of sweetness, but trying to force herself to do the right thing."
The actress says that she's grateful she got to work on the film with late actor Anton Yelchin, who died in 2016. She credits Yelchin with inspiring her work ethic.
"He was one of the most hardworking actors I ever worked with," she says. "He constantly craved the best performances from himself and he wanted the best for our performances for the movie. He was constantly funny and witty and just a very lovely, kind, generous person to be around and to act with."
She revealed that sometimes Yelchin would insist on redoing a scene, even when she and Taylor-Joy thought his performance was great.
"He was shelling out some incredible performances, but it wasn't up to his standards," Cooke explains. "Anya and I were trying to tell him it was amazing, but once he hit it, we were like, 'Oh, that's what he was striving for.' I think it was always that he wanted to better himself and constantly stay curious."
Yelchin, a rising actor best known for playing Chekov in recent "Star Trek" films, died in an accident in 2016 when his own car rolled down his driveway and struck him.
"Thoroughbreds" is out in theaters.
Thanks for reading CBS NEWS.
Create your free account or log in
for more features.