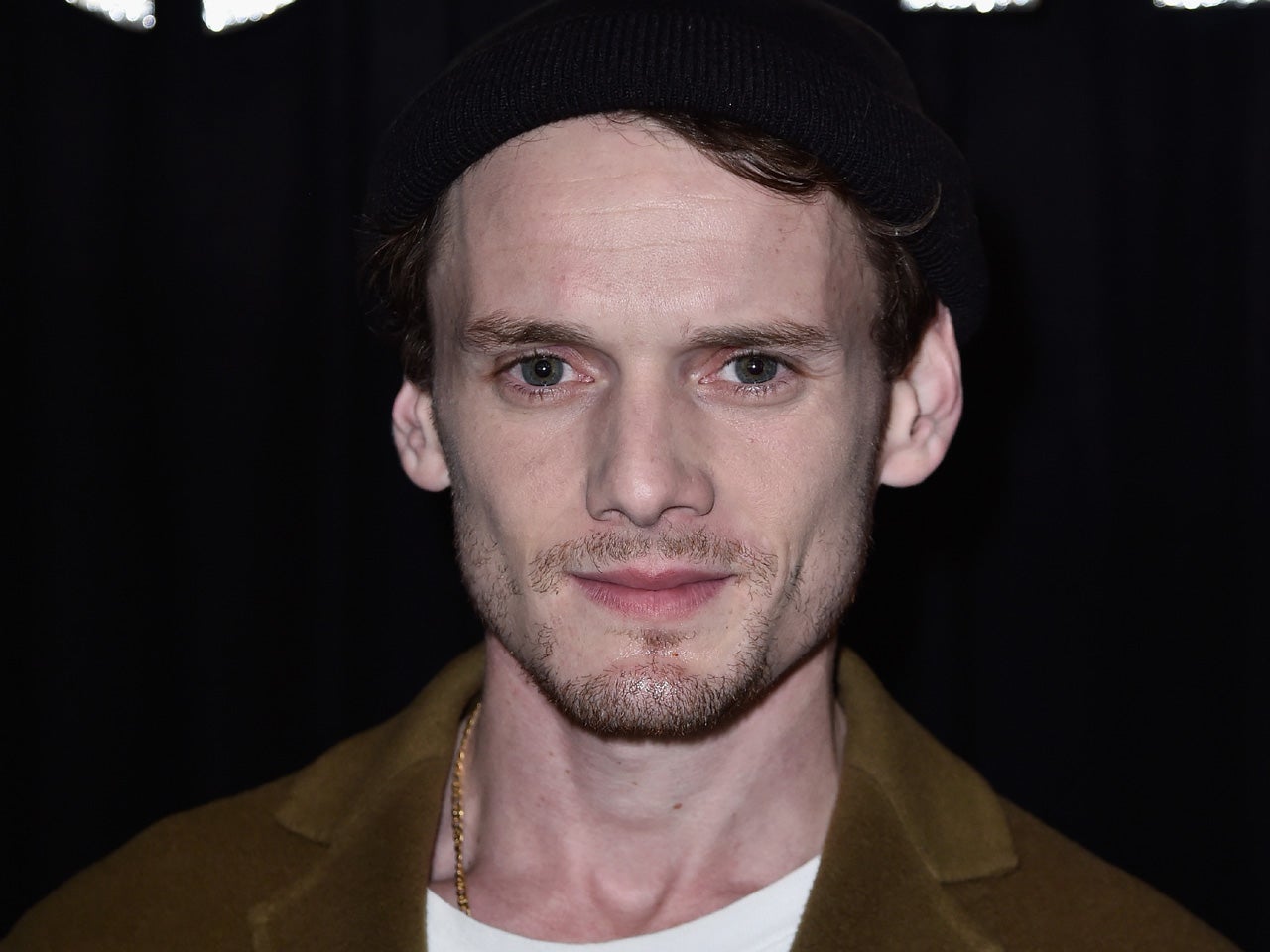 Anton Yelchin was killed by his own vehicle, police say
LOS ANGELES -- Anton Yelchin, a rising actor best known for playing Chekov in the new "Star Trek" films, was killed by his own car as it rolled down his driveway, police and his publicist said.
The car pinned Yelchin, 27, against a brick mailbox pillar and a security fence at his home in Los Angeles, Officer Jenny Hosier said. He had gotten out of the vehicle momentarily, but police did not say why he was behind it when it started rolling.
A Los Angeles police spokesperson told CBS News foul play was not suspected.
Lt. Larry Dietz told CBS News the Los Angeles County coroner's office "concluded that Yelchin's death was an accident" caused by "blunt traumatic asphyxia."
It appeared Yelchin had not properly put his car in park, Dietz said, adding it was "just one of those freak accidents."
Los Angeles police told CBS News the vehicle involved was a 2015 Jeep Grand Cherokee.
CBS News correspondent Kris Van Cleave reported last month that the National Highway Traffic Safety Administration was investigating more than 850,000 vehicles. Most were 2014 and 2015 Jeep Grand Cherokees equipped with "e-shift" transmissions. Those transmissions lack the typical grooves and sensation of moving the car into park, drive or reverse.
Government investigators found the transmissions are "not intuitive" and provide "poor tactile and visual feedback to the driver, increasing the potential for unintended gear selection."
The investigation found reports of 121 crashes and 30 injures linked to the shifter and possible confusion over whether the vehicles had actually been put into park.
In April, Fiat Chrysler recalled more than 800,000 2014 and 2015 Jeep Grand Cherokees, Chrysler 300s and Dodge Chargers equipped with Monostable shifter or E-shift transmissions.
Fiat Chrysler spokesperson Eric Mayne told CBS News recall "notices were mailed to affected customers. Included in those notices were tip sheets describing proper operation of the shifter. This supplemental information echoes the instructions in the owner's manual."
Investigators have not established any connection between the transmission in Yelchin's Jeep and the incident that took his life.
Yelchin was on his way to meet friends for a rehearsal, Hosier said. When he didn't show up, the group came to his home and found him dead early Sunday.
The freak accident tragically cuts short the promising career of an actor whom audiences were still getting to know and who had great artistic ambition. "Star Trek Beyond," the third film in the rebooted series, comes out in July.
Director J.J. Abrams, who cast Yelchin in the franchise, wrote in a statement that he was "brilliant ... kind ... funny as hell, and supremely talented."
His death was felt throughout the industry.
"What a rare and beautiful soul with his unstoppable passion for life," Jodie Foster said. "He was equal parts serious thinker and the most fun little brother you could ever dream of."
Yelchin co-starred in Foster's 2011 film "The Beaver."
"He was a ferocious movie buff who put us all to shame," said Gabe Klinger, who directed Yelchin in the upcoming film "Porto," likely to be released this fall. "He was watching four or five movies every night."
Klinger said Yelchin had a particular affinity for silent films.
Yelchin began acting as a child, taking small roles in independent films and various television shows, such as "ER," ''The Practice," and "Curb Your Enthusiasm." His breakout big-screen role came opposite Anthony Hopkins in 2001's "Hearts in Atlantis."
He transitioned into teen roles in films such as the crime thriller "Alpha Dog" and the comedy "Charlie Bartlett." He also played a young Kyle Reese in 2009's "Terminator Salvation."
Yelchin, an only child, was born in Russia. His parents were professional figure skaters who moved the family to the United States when Yelchin was a baby. He briefly flirted with skating lessons, too, before discovering that he wasn't very skilled on the ice. That led him to acting class.
"I loved the improvisation part of it the most, because it was a lot like just playing around with stuff. There was something about it that I just felt completely comfortable doing and happy doing," Yelchin told The Associated Press in 2011 while promoting the romantic drama "Like Crazy." He starred opposite Felicity Jones.
"(My father) still wanted me to apply to college and stuff, and I did," Yelchin said. "But this is what I wanted."
The discipline that Yelchin learned from his athlete parents translated into his work as an actor, which he treated with seriousness and professionalism, said Klinger, the director.
He drew on his Russian roots for his role as the heavily accented navigator Chekov in the "Star Trek" films, his most high-profile to date.
"What's great about him is he can do anything. He's a chameleon. He can do bigger movies or smaller, more intimate ones," ''Like Crazy" director Drake Doremus told the AP in 2011. "There are a lot of people who can't, who can only do one or the other. ... That's what blows my mind."
Yelchin seemed to fit in anywhere in Hollywood. He could do big sci-fi franchises and vocal work in "The Smurfs," while also appearing in more eccentric and artier fare, like Jim Jarmusch's vampire film "Only Lovers Left Alive" and Jeremy Saulnier's horror thriller "Green Room," a cult favorite that came out earlier this year.
Klinger recalled a conversation with Jarmusch about Yelchin before Klinger cast him in "Porto."
"Jim was like, 'Watch out. Anton read Dostoyevsky when he was like 11 years old!'" Klinger said.
The director said that for Yelchin, every film was an opportunity to learn and study more. He admired Nicolas Cage's laser-focus on the Paul Schrader film "Dying of the Light" and also got to work with one of his acting heroes, Willem Dafoe, on the film "Odd Thomas."
"He used to refer to Willem as an artist, not an actor," Klinger said. "That's the kind of actor he aspired to be, where people didn't regard him as an actor, they regarded him as an artist."
Yelchin's publicist, Jennifer Allen, confirmed his death and said his family requests privacy.
Thanks for reading CBS NEWS.
Create your free account or log in
for more features.