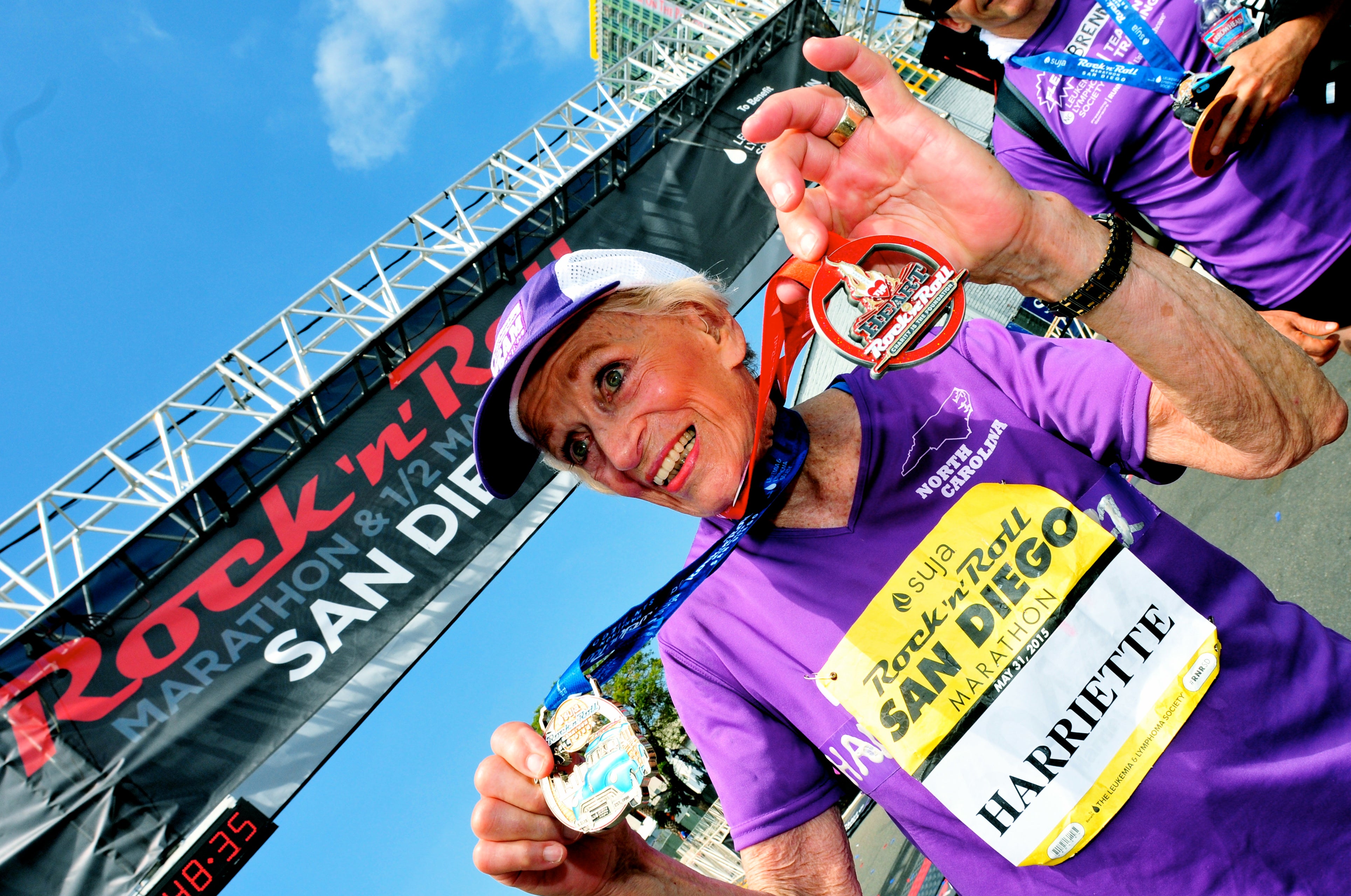 What drives the world's oldest female marathon runner?
This piece originally aired June 5, 2015.
People are still talking about an amazing competitor at San Diego's Rock 'n' Roll Marathon: Harriette Thompson. For any athlete, finishing a marathon takes special grit and will power, but at 92 years old, and after 26 miles, the North Carolina woman broke a record, reports CBS News correspondent Mark Strassmann.
"I kept hearing 'Go Harriett! Go Harriette!' I mean I don't think there was anybody there who didn't know who Harriett was," Thompson said.
After running for seven hours, 24 minutes and 36 seconds, she's now the oldest woman to finish a marathon.
"I remember seeing this stuff falling down; they had confetti," Thompson said. "I had a ticker tape reception, and it was fun. That was a complete surprise."
Thompson didn't run listening to an iPod. She played music in her head -- Sergei Rachmaninoff's Prelude in D Major.
She's a classical pianist who performed around the world for decades.
Playing in a concert, she said, is harder than long distance running -- it takes more discipline -- even when you've set the record as the oldest female marathoner in history. But she said the accolade doesn't matter to her at all.
Instead, she was thinking about her late husband.
"He's with me all the time," Thompson said.
Sydnor, her late husband of 67 years, died from pancreatic cancer last January. Their son, Sydnor III, has colon cancer.
Thompson herself is a two-time cancer survivor. Stockings on her legs covered open wounds from radiation treatments. Since 1999, she has run this marathon 16 times and raised $100,000 for the Leukemia and Lymphoma Society.
"I want to think, 'I'm gonna do it. I don't think I can't do it, I'm gonna do it.' And that helps, you know, to be positive," she said.
If she's still able, her goal is to race again in San Diego next year when she's 93, and set another marathon record for the ages.
Thanks for reading CBS NEWS.
Create your free account or log in
for more features.