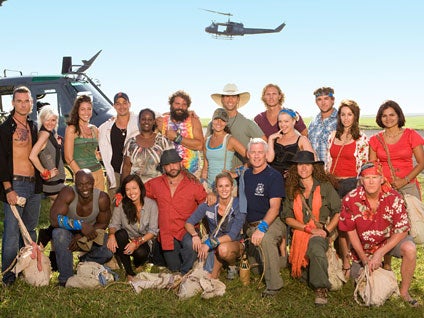 Ohio Sniper Suspect Caught
Charles A. McCoy Jr., suspected in two dozen sniper shootings that have terrorized motorists along Ohio highways, was arrested at a Las Vegas motel early Wednesday, authorities said.
"We got him in custody without incident," said Las Vegas police Lt. Christopher Van Cleef.
Van Cleef said McCoy, 28, was taken to be interviewed following his arrest at the Budget Suites motel near the Stardust casino.
Police were told of McCoy's whereabouts by a person who recognized him from media reports linking him to the Ohio shootings, Van Cleef said.
"He wasn't armed, but we haven't been in the motel room or his vehicle yet," Van Cleef said. He said police have impounded a 1999 Geo Metro that McCoy was driving.
Angela Anderson, a reporter for CBS Radio affiliate KXNT in Las Vegas, says the arrest took place at about 3 a.m.
McCoy's sister Amy Walton, who had pleaded Tuesday for him to give himself up, told the CBS News Early Show on Wednesday that she was "extremely relieved" that the manhunt was over and that "no policemen were harmed. No ordinary citizens were harmed. And Charles is safe in custody right now. "
"This is certainly not the Charles that we knew," said brother-in-law Tye Walton. "We never saw him as an aggressive individual, never violent in any way."
FBI special agent Todd Palmer said McCoy is being processed in the agency's office and likely will be transferred to the U.S. attorney's office.
"They'll be in communication with the Columbus U.S. attorney," Palmer said.
McCoy had reportedly been under psychological care, but had not been taking his medicine, reports CBS News Correspondent Randall Pinkston. Former FBI profiler Clint Van Zant told WBZ Radio in Boston that McCoy's behavior was a departure from what some mentally ill suspects might do.
"In some cases, if an individual is a paranoid schizophrenic, they would have a hard time leaving an area that they're comfortable in," Van Zant said. "But then again his common sense would tell him if he stayed in the same vehicle — his face, everything else — that he was so well known in the Ohio area that his choices would have been extremely limited."
"In this particular case it looks like he got in his vehicle and just fled thinking 'I'll go as far as I can, I'll go to a large population area where maybe I can blend in,'" Van Zant said.
McCoy was identified as a suspect Monday, when authorities released his picture, vehicle description and license plate. A bulletin to police departments said McCoy was believed to have mental health problems, a semiautomatic pistol and ammunition.
The 24 shootings around several highways on the southern outskirts of Columbus pierced homes and a school, dented school buses, flattened tires and shattered windshields. They began in May.
The shootings prompted commuters to take back roads and schools to cancel classes or hold recess indoors. Police increased patrols and offered a $60,000 reward. The state installed cameras on poles along Interstate 270.
The only person struck, Gail Knisley, 62, was killed as a friend drove her to a doctor's appointment Nov. 25. Lab tests showed that bullets from nine of the shootings — including Knisley's death — were fired from the same gun.
Authorities haven't said what evidence led them to McCoy.
Bruce Cadwallader, a crime reporter for the Columbus Dispatch told the Early Show that McCoy's father, who had kept the guns, turned over two nine millimeter pistols. One of those turned out to be the murder weapon used to kill Knisley and has been matched to eight other bullets in this series.
An arrest warrant charges McCoy with felonious assault in a shooting with a 9 mm handgun that damaged a house Dec. 15.
Until January, the gunfire was scattered along or near Interstate 270, the busy highway that encircles Columbus. The last four shootings had moved toward the southwest on I-71.
From the beginning, Martin had said investigators believe the shooter is familiar with the area around I-270.
In the three most recent shootings, witnesses described seeing someone aiming at them while standing next to a car. Their descriptions of the suspect and car were similar to information the sheriff's office released Monday.
McCoy's mother, Ardith, filed a missing persons report with Columbus police on Monday, saying she had not seen her son since Friday. She said he was upset over a possible move and withdrew $600 from a bank account, saying he was going to a restaurant-bar known for its array of video games.
As word of the manhunt spread through the town where McCoy was a running back on the high school football team 11 years ago, his former coach was among those stunned by the news.
"You hope and pray he does the right thing now. You hope he turns himself in," said Brian Cross, who coached McCoy for four years at Grove City High School.
Cross, who now coaches at Canton McKinley High School, remembers McCoy as a "tough, hard-nosed kid" who could be difficult at times but tended to be on the quiet side.
"He was an ornery kid, but a lot of kids are ornery at that age. I don't remember him doing anything extreme," Cross said.
Neighbors on McCoy's street of tidy, vinyl-sided homes said they didn't know much about the suspect or his mother.
"They pretty much stayed in their house when they were home except when he was working in the yard," said Nicole Sewald, 28, who lives across the street. Her 8-year-old son attends Hamilton Central Elementary School, where one of the sniper's bullets struck a window in November.
The McCoys moved there about a year ago, did some repairs and put the house back up for sale, she said.

Thanks for reading CBS NEWS.
Create your free account or log in
for more features.