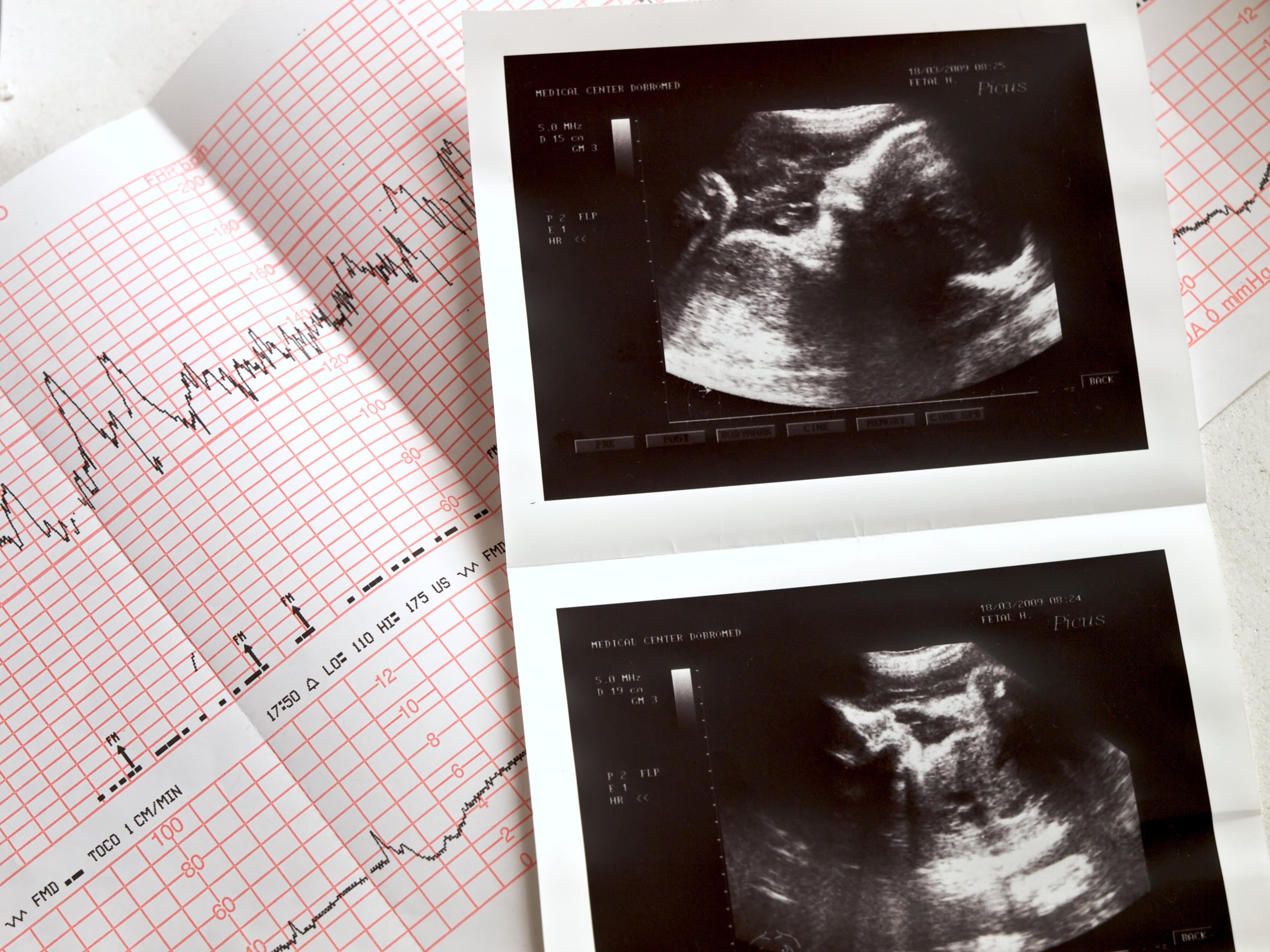 Ohio moves to ban abortions for Down syndrome
In one of their last acts of the year, Ohio lawmakers moved Wednesday to ban abortions based on a diagnosis of Down syndrome and sent the measure to Republican Gov. John Kasich, who is likely to sign it.
 
Two states, Indiana and North Dakota, already have passed laws like the one that Ohio is advancing, touching off an emotional debate over women's rights, parental love and the relationship between doctor and patient.
 
The Indiana measure, enacted in 2016, has been blocked by a federal judge, who ruled the state has no authority to limit a woman's reasons for ending a pregnancy. An appeal by state officials is pending.
 
The 2013 North Dakota law has not been challenged. The state's sole abortion clinic, in Fargo, says the issue hasn't arisen under its policy of not performing abortions after 16 weeks into a pregnancy.
 
The Ohio bill, which cleared the GOP-led Senate with some Republican opposition, would make it a crime for a doctor to terminate a pregnancy based on knowledge of Down syndrome, a genetic abnormality that causes developmental delays. While it is often linked to significant medical issues such as heart defects and respiratory and hearing problems, many people born with Down syndrome can live full, healthy lives, with an average lifespan of around 60 years.
It would make performing an abortion in such cases a fourth-degree felony and require the state medical board to revoke the physician's license if convicted. Women involved in such procedures wouldn't be penalized.
 
It was a key policy victory for Ohio Right to Life, the state's oldest and largest anti-abortion group, which fashioned it as an anti-discrimination effort.
 
"Both the House and the Senate sent a loud message that we are a society built on compassion, love, equality," said president Mike Gonidakis. "We expect Governor Kasich will sign this legislation, as he said he would in 2015. Every Ohioan deserves the right to life, no matter how many chromosomes they have."
 
Kasich's spokesman declined to say what the governor would do. Kasich has said in recent weeks that he thought the measure seemed "appropriate," but that he would review it when he received it.
 
A group of abortion-rights activists staged a silent protest in the Senate chamber after the bill's approval, standing in a row wearing T-shirts that spelled out "Stop the Bans." Planned Parenthood planned a Statehouse protest rally on Thursday.
The ACLU of Ohio said 18 separate abortion restrictions have passed under Kasich's watch and called on him to veto the latest bill. NARAL Pro-Choice Ohio put the count at 19.
 
"This bill does nothing to improve the lives of people with disabilities, nor increase their access to health care or other services, nor does it educate a woman and her family about having a child with a disability," said ACLU lobbyist Gary Daniels. "It only further restricts a woman's ability to make a decision about ending a pregnancy."
 
Kellie Copeland, head of NARAL Pro-Choice Ohio, also called for a Kasich veto.
 
"This bill prevents a woman from having honest conversations about her options with her physician following a complicated medical diagnosis," she said. "This legislation callously disregards the unique circumstances that surround each woman's pregnancy."
With the rise of prenatal screening tests across Europe and the United States, the number of babies born with Down syndrome has significantly decreased. According to recent data, the United States had an estimated termination rate for Down syndrome of 67 percent from 1995-2011.
As CBSN On Assignment reported in August, few countries have come as close to eradicating Down syndrome births as Iceland, where 4 out of 5 pregnant women undergo prenatal testing and virtually 100 percent of those who received a positive test for Down syndrome opt to terminate their pregnancies.
Geneticist Kari Stefansson, the founder of deCODE Genetics, said he's concerned the high rate of Down syndrome-related abortions in Iceland "reflects a relatively heavy-handed genetic counseling."
"I don't think there's anything wrong with aspiring to have healthy children, but how far we should go in seeking those goals is a fairly complicated decision," Stefansson said.
Thanks for reading CBS NEWS.
Create your free account or log in
for more features.