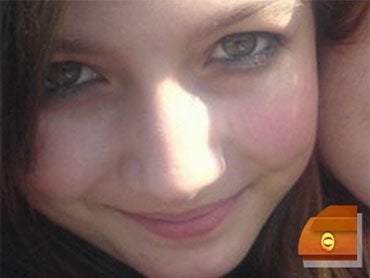 Officials: Suicidal Teen Was Cyber-bullied
Officials in Massachusetts believe there's been another deadly case of cyber-bullying in the apparent suicide of 15-year-old Phoebe Prince of South Hadley, Mass.
Prince moved last year to the area from Ireland. While making the transition to a new town and a new country, Prince, officials believe, became the target of intense cyber-bullying, which may have contributed to her apparent suicide.
CBS News correspondent Whit Johnson reports Prince seemed to be well-adjusted and happy, but underneath, friends say, the 15-year-old freshman was tormented -- a victim of cyber-bullying.
A friend who did not want to be identified told CBS News, "She was being bullied because she was pretty and people were just jealous."
Prince's classmate also said he was one of her closest friends, but she never revealed her pain.
Her friend said she was called an "Irish slut" and a whore.
According to a letter from Prince's high school principal, what began as "mean-spirited comments" at school soon found their way online, something experts say is far more dangerous.
Meline Kevorkian, the author of "101 Facts About Bullying" told CBS News, "Cyber-bullying can be so dangerous because it can lead to cyber-mobbing, which means kids can come together to attack another kid, 24 hours a day, seven days a week."
Prince was found dead in her South Hadley home on Jan. 14, just days before a big school dance.
The night after she died, fellow students held a candlelight vigil.
Prince's unidentified friend said, "It just makes me sad that it takes the life of a young teenager who had everything going for her to bring the community together to have them realize how bad bullying is."
This isn't the first time cyber-bullying has ended in death. In 2006, 13-year-old Megan Meier killed herself after being harassed on MySpace by a neighbor's mother, posing as a 16-year-old teenage boy.
The anonymity of the Internet, experts say, means parents should be even more vigilant.
Kevorkian said, "As a parent, the concern has to be that we're monitoring and we're really knowing what they're doing in the virtual world."
School officials say the incident is under investigation and some students have already been disciplined. Meanwhile, the family has flown Prince's body back to Ireland for burial.
Brittany Jordan, a 17-year-old cyber-bullying victim, appeared on "The Early Show." Tina Meier, the mother of Megan Meier, also appeared on the broadcast. Tina is the founder of the Megan Meier Foundation.
Jordan said Prince's story reminds her of how close she came to killing herself. Cyber-bullying, she said, turned her into a "totally different person."
Jordan said she thought suicide was the only option because she'd been put down so much.
She said, "I thought that it was just the only thing I could do to get away from all of the hurt and pain."
Why didn't she ask for help?
Jordan said she didn't know what to do or say about the cyber-bullying attacks.
Tina, who has counseled Jordan, said her daughter was bullied in a different way than most cases. Megan, she said, was bullied over a two-hour period, while most cyber-bullying, she said, happens over a longer time. Tina said she was "very vigilant" with her daughter's online activities.
Tina said parents should have open communication with their kids and know what they're doing on the computer. She said it's important to know if your children have a Facebook and MySpace account, or both. She said parents should also know who their child's friends are online. Parents, she said, should also be on the lookout for any changes in their child's attitude.
She said troulbe might be indiciated if "they start having their grades drop and not wanting to go to school and not using their cell phone like they did before and not getting on the Internet like they did before and they're being isolated from their friends."
Tina said kids don't have to be depressed to get into a cyber-bullying situation.
She said, "These can be everyday kids who are going through their lives that can all of a sudden get in a situation that they are being cyber-bullied that can transform them into this situation, and it can be devastating for them."
Jordan said kids should "know that they are loved and that people care about them, and they can make it through this."
Tina added it's OK for kids to reach out to other people and talk about what they're going through.
Thanks for reading CBS NEWS.
Create your free account or log in
for more features.