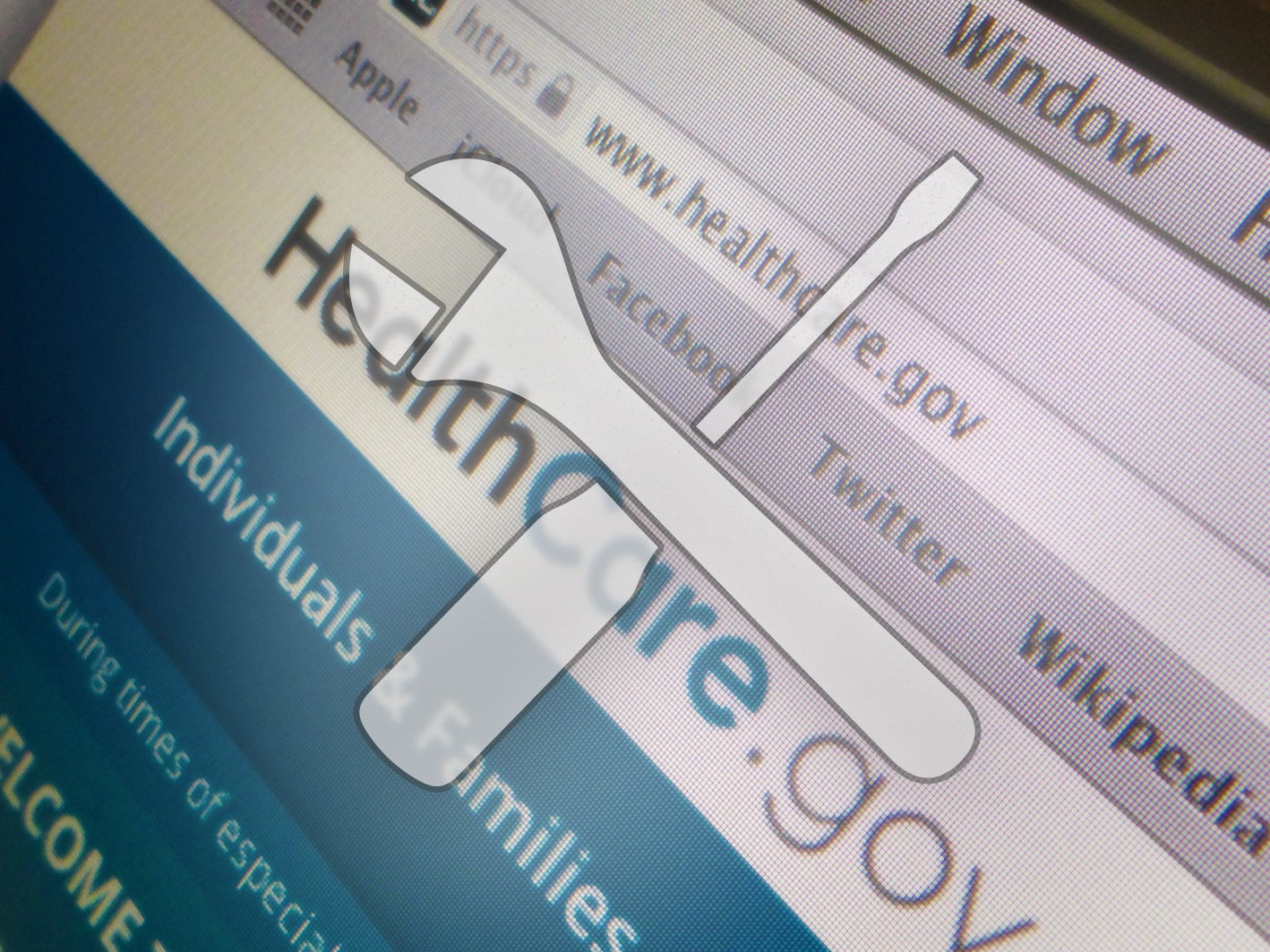 Obamacare rule eased for states with website troubles
As Obamacare was envisioned, consumers who purchased private insurance coverage through the new Obamacare marketplaces -- and only through the Obamacare marketplaces -- could potentially qualify for federal tax credits to help pay for it.
Now, in states that have experienced technical problems with their Obamacare websites, some consumers can get tax credits for purchasing insurance on the individual market, even outside of the Obamacare marketplace.
The administration quietly issued the health law fix Thursday to help those states. Several Democratic-led states, including Oregon, Maryland, Massachusetts and Hawaii, are still trying to solve website problems that have eclipsed those experienced earlier by the federal HealthCare.gov site, now largely repaired.
Although the new policy fix is available to any state, Republican governors basically defaulted to federal control of online sign-ups in their states. Those who stand to benefit the most are Democratic governors who plunged ahead and ran into problems. Some are facing sharp criticism at home, from both sides of the political aisle.
"Today's news means that many more Oregonians will be able to access better coverage at a more affordable cost," said Oregon Democratic Gov. John Kitzhaber, whose state is near the bottom on enrollments.
Kitzhaber announced the change after the federal Health and Human Services Department posted it on one of its websites without further elaboration. HHS said state residents who were unable to sign up because of technical problems may still get federal tax credits if they bought private insurance outside of the new online insurance exchanges.
The tax credits that subsidize coverage under the law can greatly reduce the cost of a policy. This year virtually all Americans are required to have coverage or risk fines.
The administration's Republican critics are certain to question the move. Along with a delay in a key mandate that medium to large companies provide coverage or face fines, it's another example of the administration trying to find flexibility to smooth out rough patches in the law's implementation.
"I applaud the federal government for its efforts to make this financial assistance available for more Oregonians," Kitzhaber said in a statement. Financial help is available on a sliding scale based on income for low-income and middle-class households.
The policy change was couched in technical jargon, and it may not be easy for states and insurers to carry it out. For instance, consumers must have made an effort to enroll in the exchange, and the plan they purchased outside the government market must meet certain requirements of the law.
On the plus side, those who qualify can get financial assistance retroactively.
In a statement, the Obama administration said: "We recognize that some states have experienced difficulties in processing automated eligibility determinations and enrollments, and (are) providing options to marketplaces to ensure eligible consumers have access to financial assistance and issuers are paid."
In the meantime, the administration is still working on completing the construction of HealthCare.gov. The federal government may not completely finish the automated payment system for Obamacare for "several months," White House spokesman Jay Carney said earlier this month.
Thanks for reading CBS NEWS.
Create your free account or log in
for more features.