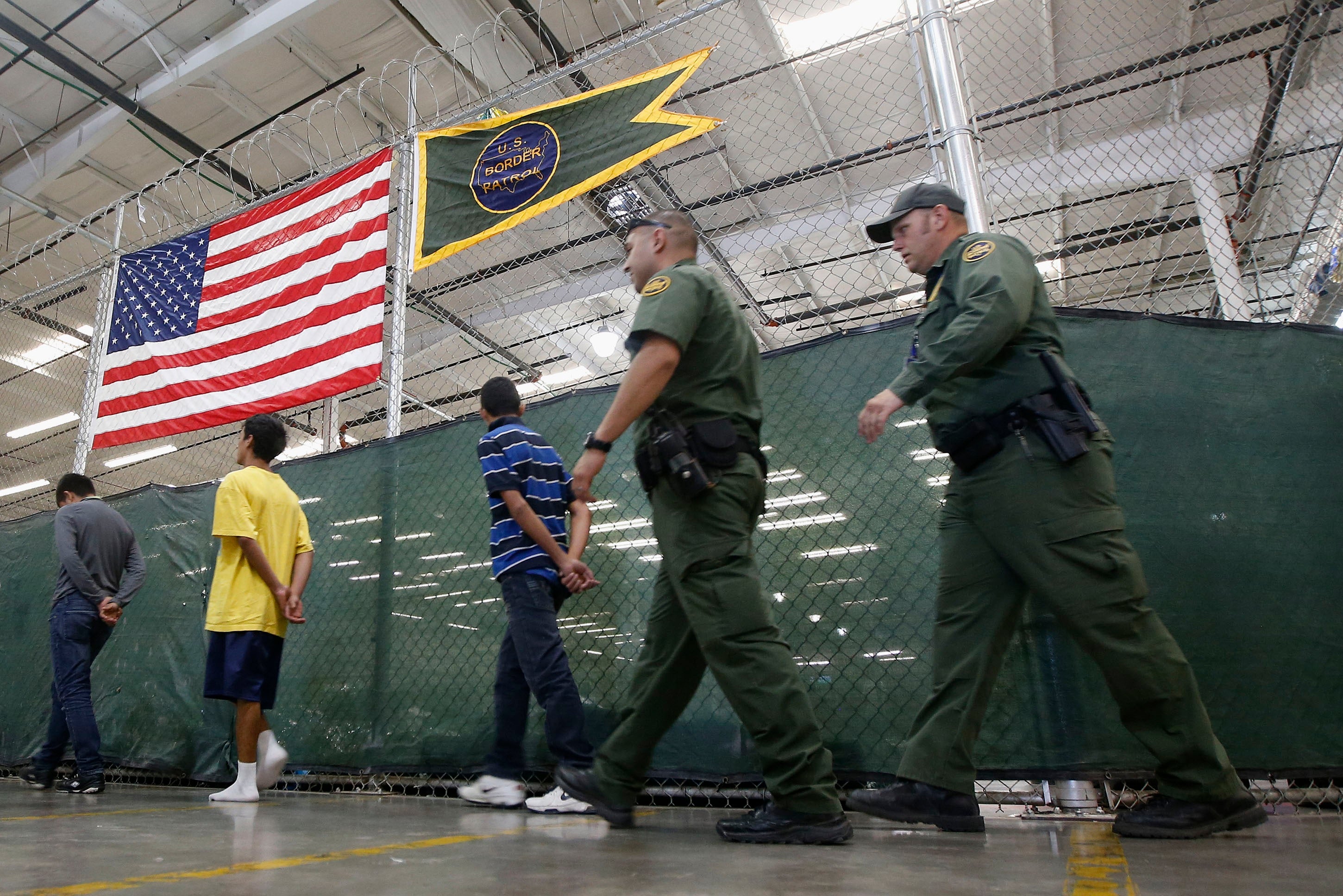 Obama will seek more than $2 billion for border control, official says
Updated at 1:35 p.m.
WASHINGTON -- President Barack Obama is seeking more than $2 billion to respond to the flood of immigrants illegally crossing the U.S.-Mexico border and asking for new powers to deal with returning immigrant children apprehended while traveling without their parents.
A White House official said Saturday that Obama plans to make the requests of Congress in a letter to be sent Monday. The administration plans to work with Congress on additional legislative authority and send over a request for emergency funding.
The official says that details of the emergency appropriation will come after lawmakers return from their holiday recess on July 7.
"The Administration continues to address this urgent humanitarian situation with an aggressive Federal response on both sides of the border. Earlier this month, the President directed the Department of Homeland Security (DHS) and the Federal Emergency Management Agency to coordinate a Government-wide response, which includes fulfilling our legal and moral obligation to make sure we appropriately care for unaccompanied children who are apprehended, while taking aggressive steps to surge resources to our Southwest border to deter both adults and children from embarking on this dangerous journey, increase capacity for enforcement and removal proceedings, and quickly return unlawful migrants to their home countries," an official said.
The president will ask that the Homeland Security Department be granted the authority to apply "fast track" procedures to the screening and deportation of all immigrant children traveling without their parents, as well as increasing penalties on those who smuggle vulnerable migrants like children across the border.
The administration also plans to seek appropriations legislation supporting a more aggressive deterrence strategy focused on the removal of recent border crossers, a sustained border security "surge" through more domestic enforcement including the prosecution of criminal networks, a significant increase in immigration judges assigned to the cases of recent crossers, and increased efforts to work with Central American countries on repatriation, addressing the root causes of the recent wave of migration, and communicating the dangers of the journey to the U.S.
The official was not authorized to speak by name and discussed the requests on condition of anonymity.
The White House has already moved to consolidate the federal government's response under Federal Emergency Management Agency (FEMA) administrator Craig Fugate and has unveiled a plan to deal with the surge of children that includes more assistance to Central American countries to address the root causes, increasing the number of immigration judges assigned to deal with the increased workload and making public statements warning parents not to send their children north to the U.S.
Thanks for reading CBS NEWS.
Create your free account or log in
for more features.