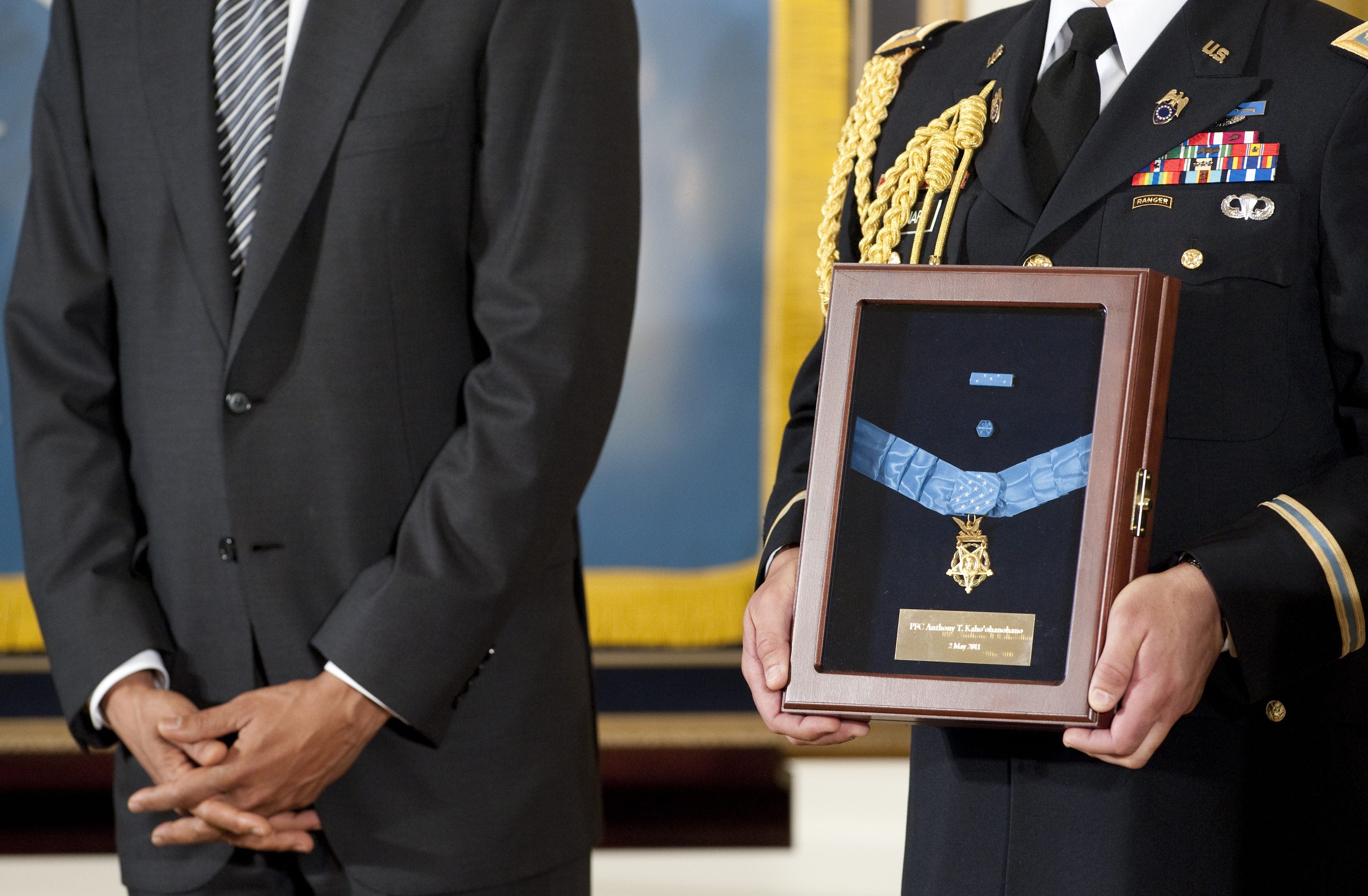 Obama to award Medal of Honor to 24 Army veterans
President Obama will award the Medal of Honor to 24 Army veterans of World War II, the Korean War and the Vietnam War. All but three will be awarded the medal posthumously.
The awards ceremony will be March 18.
One of the three surviving veterans includes former army specialist Santiago Erevia who is living in Tam Ky, Vietnam. He single handedly took out four enemy bunkers that were taking his position with fire.

Another veteran honored for his actions in Vietnam is Jose Rodela, a Master Sergeant in the Green Berets.

And the third is former Green Beret Melvin Morris who was wounded three times recovering the body of a fellow soldier in the face of machine gun fire. Technically Morris, as an African American, didn't qualify because the review was only supposed to cover Hispanic and Jewish soldiers, but his actions spoke louder than his race or religion.

Each of the soldiers to be honored were previously recognized by award of the Distinguished Service Cross, the nation's second highest military award, the White House noted. That award will be upgraded to the Medal of Honor in recognition of their gallantry, intrepidity and heroism above and beyond the call of duty.

The unusually large number of recipients of the medal for conspicuous gallantry was the result of congressionally mandated review of war records to determine if any Jewish American or Hispanic American soldiers had been denied the Medal of Honor because of prejudice.

The White House says that during that review several soldiers who were neither Jewish nor Hispanic also had criteria worthy of the medal.

All but one of the recipients are enlisted men, from privates to master sergeants. One recipient is a World War II first lieutenant. One of the recipients is Private First Class Leonard M. Kravitz, a relative of the popular singer Lenny Kravitz.
Thanks for reading CBS NEWS.
Create your free account or log in
for more features.