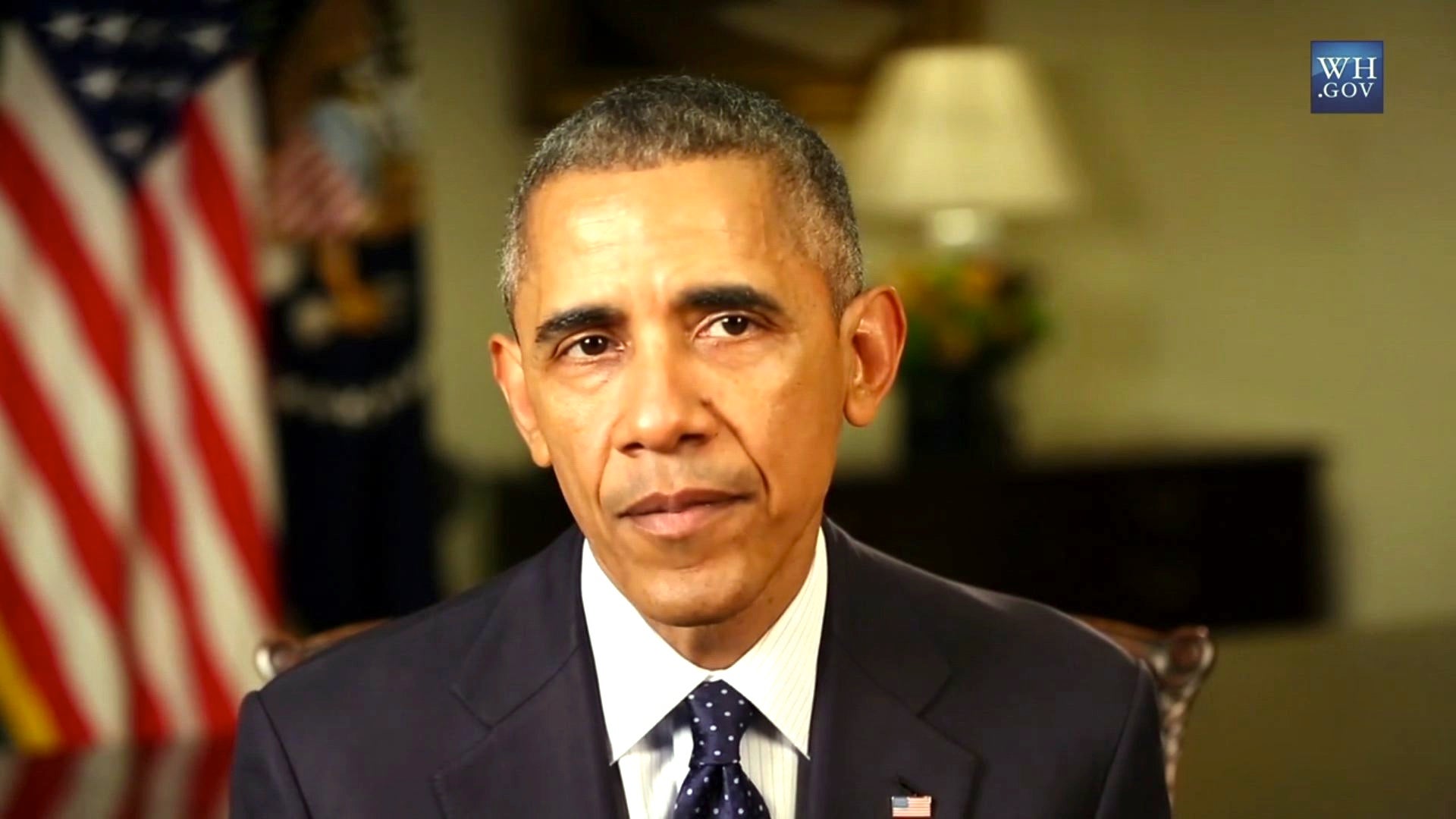 Obama slams Republicans for blocking job growth
Just as President Obama continues to tout the country's progress toward economic recovery, the president also knocked Republicans for stalling policies aimed at growing jobs.
"We've seen the first sustained manufacturing growth since the '90s," the president said in a video address released Saturday, just days after he visited Elkhart, Indiana, a once-blighted stretch of northern Indiana heavily reliant on manufacturing jobs. "We've cut unemployment by more than half. Another 20 million Americans have health insurance. And we've cut our deficits by nearly 75 percent."

The president acknowledged, however, that "we haven't fixed everything," pointing to the country's slow rise of wages and the widening "gap between the rich and everyone else."
"Republicans in Congress have repeatedly blocked investments and initiatives that would have created jobs faster," he said. And in a subtle jab against presumptive Republican presidential nominee Donald Trump, Mr. Obama added that "the middle class isn't getting squeezed because of minorities, or immigrants, or moochers, or anyone else we're told to blame for our problems."
"If we're going to fix what needs fixing, we can't divide ourselves," he continued. "We've got to come together, around our common economic goals. We've got to push back against policies that protect powerful special interests and push for a better deal for all working Americans."
He pivoted to a general election long game, pitting the Democratic economic vision against a Republican one.
"That's the choice you'll get to make this year," Mr. Obama said. "Between policies that raise wages, and policies that won't. Between strengthening Social Security and making it more generous, or making it harder to help people save and retire. Between strengthening the rules we put on Wall Street to prevent another crisis, or dismantling them. Between a tax code that's fair for working families, or wasteful tax cuts for a fortunate few at the very top."
The president's address comes just a day after a bleak jobs report released Friday, which reported just 38,000 jobs created during the month of May. Forecasters had predicted at least 160,000 jobs.
For Republicans, House Speaker Paul Ryan laid out his party's own agenda in another video, labelling the GOP vision as "a better way."
"Our ambition is a confident America where everybody has the chance to go out and succeed no matter where they started in life," Ryan said. "That is the American idea."
The plan ticks off six policy areas Republicans intend to tackle, with health care, national security, poverty, tax reform, slashing federal regulations and restoring the power of the Constitution.
But paralleling some of Mr. Obama's rhetoric, Ryan also called for American voters to reject divisive anger.
"We can get angry, and we can stay angry, or we can channel that anger into action," Ryan said, just a day after he endorsed Trump for president.
"All of us -- not government -- should have the biggest role to play in our lives," the Wisconsin Republican said. "That's what this is about. That's why a clear choice is so important. Because it is easy to get caught up in all the back-and-forth and the finger-pointing."
"But to do this, to set things right, we need to raise our gaze," he added. "We need to go bold. This is a chance to pull together and be part of something greater: a more inclusive, more inspiring, a more confident America. This is a better way."
Thanks for reading CBS NEWS.
Create your free account or log in
for more features.