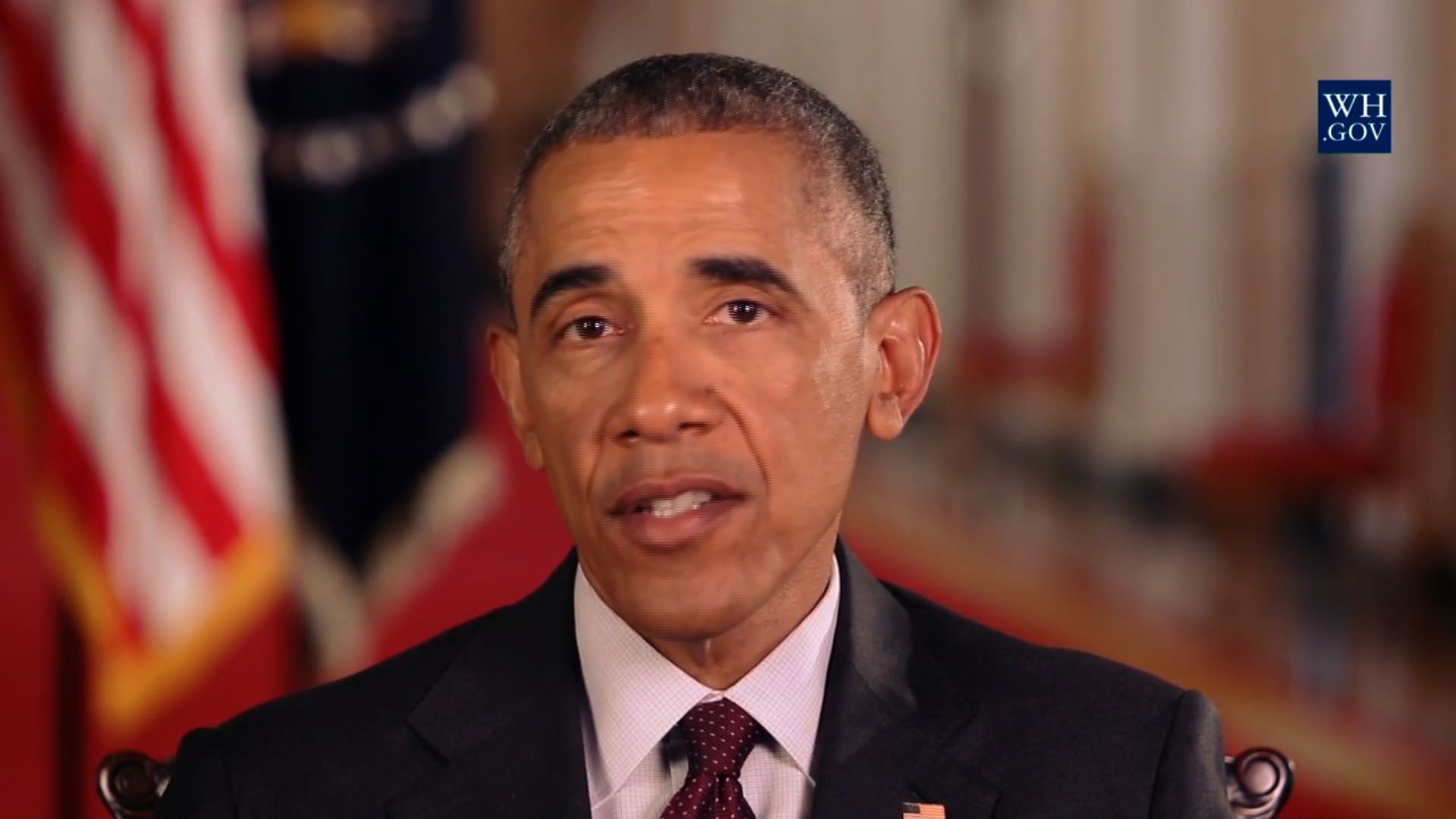 Obama renews call for gun control action after Orlando
President Obama reiterated his call for gun reform in his weekly address Saturday, arguing that the U.S. needs to make it harder for people to obtain assault weapons.
"As I said a few days ago, being tough on terrorism requires more than talk. Being tough on terrorism, particularly the sorts of homegrown terrorism that we've seen now in Orlando and San Bernardino, means making it harder for people who want to kill Americans to get their hands on assault weapons that are capable of killing dozens of innocents as quickly as possible," Mr. Obama said.
The president said it's "unconscionable" that the U.S. allows easy access to weapons of war in places like movie theaters, schools, nightclubs and houses of worship.
"Time and again, we've observed moments of silence for victims of terror and gun violence. Too often, those moments have been followed by months of silence, by inaction, which is simply inexcusable," he said.
Over the last week, since the mass shooting in Orlando that left 49 people dead and 53 wounded, Mr. Obama has called on Congress to reinstate the assault weapons ban, which expired in 2004. The shooter used an AR-15-style assault rifle and a semi-automatic pistol during the attack at the gay nightclub Pulse in Orlando.
The Senate is scheduled to vote on four gun measures on Monday evening that address background checks and the ability for people on the government's no-fly list to buy weapons, but the proposed bills are all expected to fail.
In the GOP weekly address, Rep. Cathy McMorris Rodgers, R-Washington, highlighted the House Republicans' new "Better Way" agenda that offers plans on national security, tax reform, the economy, upholding the Constitution and more.
Thanks for reading CBS NEWS.
Create your free account or log in
for more features.