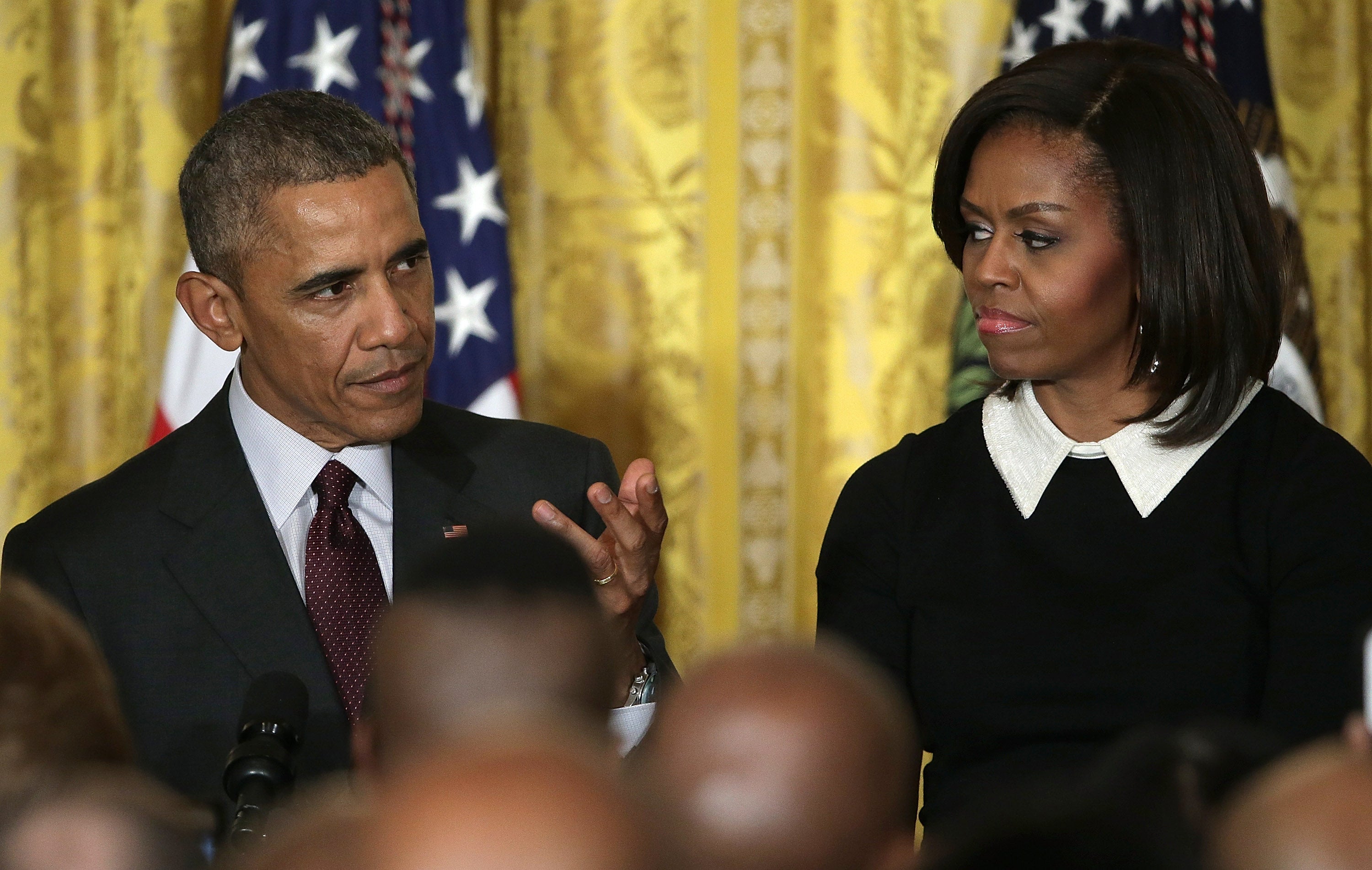 Obama plans to take Malia, Sasha to Selma
President and Mrs. Obama plan to take their teenage daughters Malia and Sasha with them next week to Selma, Alabama, "to remind them of their own obligations" to fight for justice, Mr. Obama announced Thursday.
The president will be there to commemorate the 50th anniversary of the historic civil rights marches from Selma to Montgomery.
"Next week, Michelle and I and the girls will be traveling to Selma to pay tribute, not just as a president or a first lady or as African-Americans, but as Americans for those who changed the course of history at the Independence Bridge," Mr. Obama said at the African-American History Month Reception at the White House.
"I know that when I take Malia and Sasha down with Michelle next week down to Selma, part of what I'm hoping to do is to remind them of their own obligations," he said. "Because there are going to be marches for them to march and struggles for them to fight, and if we've done our job then that next generation is going to be picking up the torch as well."
At Thursday's event, Mr. Obama also noted the presence of the parents of Trayvon Martin, the teenager whose death became a racial flashpoint in 2012.
"Today on the third anniversary of Trayvon Martin's death, showing all of our kids, all of them, every single day that, their lives matter, that's part of our task," he said. "I want to thank Trayvon's parents for being here on what's a very difficult day for them."
Mr. Obama also spotlighted Mattie Atkins, telling the story of her march around the Marion courthouse for their right to vote:
"Early in 1965, Mattie who was just 27 years old, a mother of five, joined with others in her community to march around the Marion courthouse for their right to vote," he said. "Intentions ran high, the threat of violence mounted, but at night the protestors would gather in the church and resolve to come back the next day... Next week, the world will turn its eyes to Selma again, and when it does I want everyone to remember that it was because of people like Ms. Atkins and all the others who are here today that we, that we celebrate."
Also on Thursday, the Senate voted to award the Congressional Gold Medal to honor those who participated in the Selma marches.
Thanks for reading CBS NEWS.
Create your free account or log in
for more features.