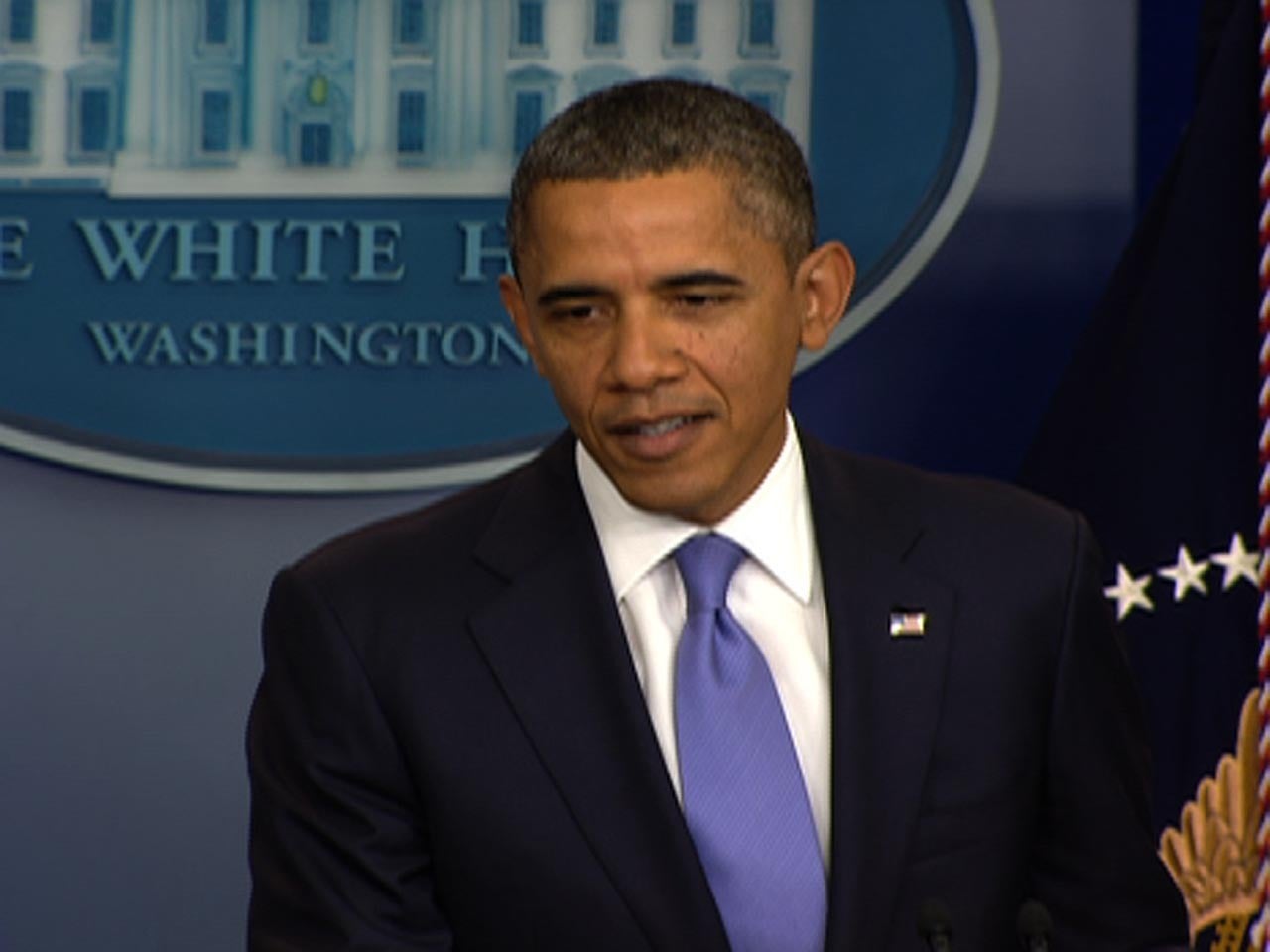 Obama backs Sebelius on rejection of wider access to Plan B
UPDATED 12:58 p.m. ET
President Obama said Thursday he backed a decision by Health and Human Services Secretary Kathleen Sebelius to overrule the Food and Drug Administration and limit wider access to the controversial Plan B morning after contraceptive for girls under 17.
Mr. Obama told reporters in the White House briefing room that "as the father of two daughters" the government should use "common sense" when deciding how drugs should be distributed.
Plan B is now sold behind pharmacy counters and is available without a prescription only for those 17 or older who show identification. The Food and Drug Administration was prepared to lift the age limit and make Plan B One-Step available with other over the counter drugs but Sebelius overruled that decision at the last minute and announced Wednesday that the current policy would remain in place.
Mr. Obama said he "did not get involved in the process. This was a decision that was made by Kathleen Sebelius."
"As I understand it, the reason Kathleen made this decision was she could not be confident that a 10-year old or an 11-year old going to a drug store should be able alongside bubble gum or batteries be able to buy a medication that potentially if not used properly could end up having an adverse effect. And I think most parents would probably feel the same way," he said.
Asked directly if he backed the decision, Mr. Obama said "I do."
The age limit has already been contested in court. In 2009, a federal judge said the FDA had set the restrictions initially based on politics, not science, and ordered the agency to rethink its decision.
Women's health advocates slammed the decision.
"This is really unprecedented in terms of overturning a decision about a drug approval," Dr. Susan Wood, former FDA Assistant Commissioner for Women's Health and a professor of at the George Washington School of Public Health and Health Services, told CBS News Political Hotsheet. "This is taking decision making out of the hands of the FDA, and that is a terrible precedent not just for contraceptive products, but for all things the FDA does."
Thanks for reading CBS NEWS.
Create your free account or log in
for more features.