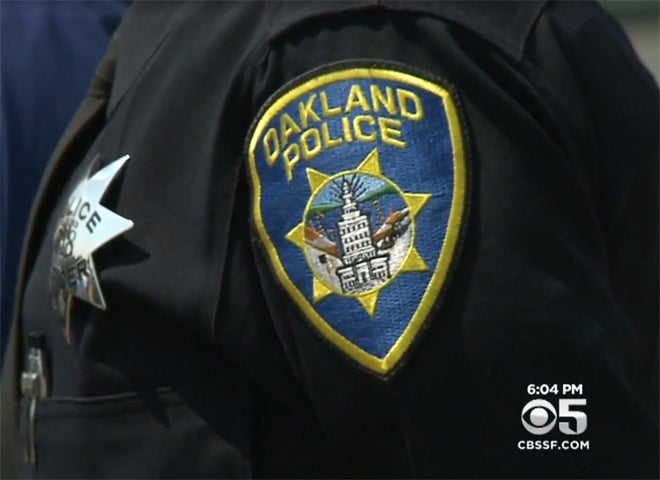 Oakland Police Department rocked by scandals
OAKLAND -- Oakland California's Police Department is investigating a sex scandal involving allegations of officers having sex with a minor.
And now, two other internal investigations have surfaced regarding confidential information being shared with people outside the department, and racial text messages exchanged between officers.
"I want to assure the citizens of Oakland that we are hell bent on rooting out this disgusting culture and holding those accountable...responsible for their misdeeds," said Mayor Libby Schaaf.
Mayor Schaaf is beyond frustrated with what she calls the "frat-house mentality" in the Oakland Police Department.
After just two years as chief, Sean Whent resigned amid a sex-scandal investigation involving several officers accused of having sex with a minor.
Ben Fairow replaced him, but resigned just a week after being appointed.
And now Paul Figueroa has left the top spot.
An 18-year old, who goes by the name of "Celeste Guap," claims to be the woman at the center of the sex scandal.
She told our San Francisco affiliate that two years ago, when she was a minor, she slept with at least three Oakland police officers.
Guap did not consider herself a victim at the time.
Guap said she's cooperating with Oakland PD's internal investigation, and sharing with them text messages she claims were between her and an officer.
An officer wrote about an undercover prostitution sting, appearing to tip off Guap of its location.
To which Guap replied: "Thank you daddy. I appreciate it. I don't wanna go to jail."
Mayor Schaaf called the scandal a setback.
"I assure you some heads will roll and that is what is going to help us make a new start that we can do that hard work that we have to do every day to rebuild that trust with this community," she said.
Oakland Police Department is under a federal judge's watch they are now reexamining their policies and conducting a nationwide search for their next police chief. For now, the department will be over seen by a city administrator.
Thanks for reading CBS NEWS.
Create your free account or log in
for more features.