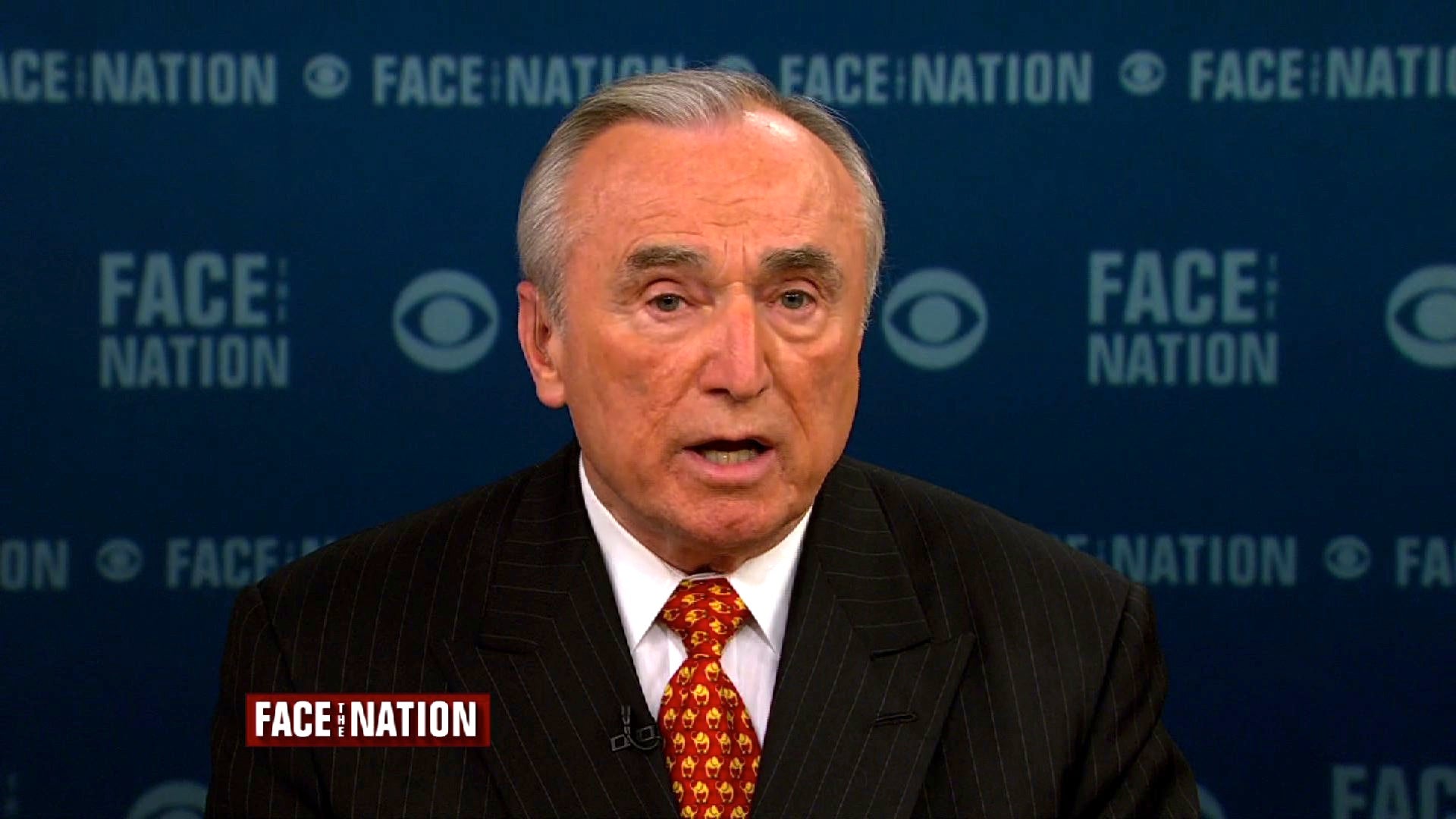 NYPD chief: "Inappropriate" for officers to turn backs on mayor again
New York City Police Commissioner William Bratton said it was "very inappropriate" for officers to turn their backs on New York City Mayor Bill DeBlasio at the funeral for slain NYPD Officer Rafael Ramos. It was the second time officers had done so since the slaying of two NYPD cops.
"That funeral was held to honor Officer Ramos, and to bring politics, to bring issues into that event I think was very inappropriate and I do not support it. He is the mayor of New York, he was there representing the citizens of New York to express their remorse and their regret at that death," Bratton said on CBS' "Face the Nation."
"At the same time it is reflective unfortunately of the feelings of some of our officers at this juncture about not just the mayor but I think about some of the many issues that are afflicting the city at this time and this particular police department," he added.
Tensions have been running high between DeBlasio and some of the city's police officers since Ramos and another officer, Wenjian Liu, were shot and killed in their patrol car earlier this month. Police union officials blamed DeBlasio for their deaths, in part because of his public support for people protesting grand jury decisions not to indict police officers who had killed two black men, Michael Brown and Eric Garner.
Bratton defended DeBlasio, calling him "totally supportive of his personnel" and praising the city for investing hundreds of millions of dollars in additional training, equipment and technology to enhance officer safety.
"This is a mayor that cares very deeply about New York City police officers, cares very deeply about the divide in this city at this time and is working very hard to heal that divide," Bratton said.
Still, he said that, "morale in the department at this time is low, there's no getting around that." He said it was due to a number of factors, including contract negotiations with the city as well as the national discussions about race and policing. He praised officers for showing "remarkable professional restraint when so much of the invective is directed directly against them, personally against them."
Thanks for reading CBS NEWS.
Create your free account or log in
for more features.