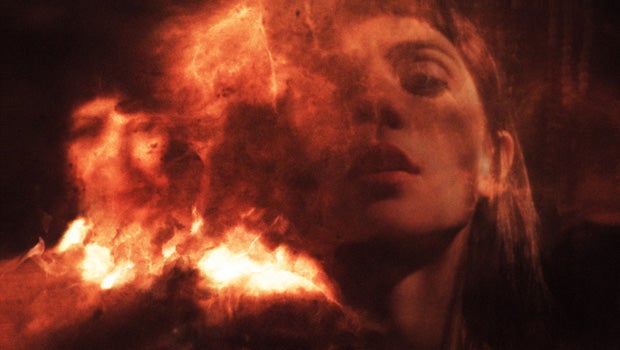 ​NYFF review: Enter "The Forbidden Room," if you dare
For nearly three decades Canadian filmmaker Guy Maddin has demonstrated an obsession with film at its most tangible. His black-and-white features, often silent, use the techniques of the silent medium and early sound pictures to create dream-like narratives such as "Tales From the Gimli Hospital," "Dracula: Pages from a Virgin's Diary," and "The Saddest Music in the World." Like David Lynch's work, his movies are about textures as much as they are light and shadow ... fever dreams of cinema as much as they are about concrete stories.
Maddin's latest, "The Forbidden Room" (which debuted earlier this year at Sundance, and plays today at the New York Film Festival, before opening commercially), can only be described as a product of alchemy -- a phantasmagorical head trip composed of imagery that blurs, morphs and congeals like roiling chemicals, deteriorating nitrate film stock, or the ectoplasm that mediums conjured during séances. They're wisps of memories of films rather than films themselves.

And that was precisely Maddin's inspiration. He took as his cue the vast catalog of early 20th century films that have been lost due to carelessness, fire, or physical decomposition. Pulling together lists of titles of movies that no longer exist (in some cases, with little if any synopsis available), he reimagined them. Evocative titles like the 1937 short, "How to Take a Bath" (from exploitation director Dwain Esper), "Strength of a Moustache," and "Ladies, Be Careful of Your Sleeves," inspired Maddin to conjure up wry stories and characters that might inhabit such a film.
Initially, the products of his experimental shoots were staged as public art installations (including the 2010 "Hauntings" and the subsequent series "Seances"), and were to be posted on the Internet as found fragments of "lost films," allowing people to individualize their experiences of them. "The Forbidden Room" came about as a theatrical quasi-companion piece to the website (to debut next year).
Shot digitally (a first for Maddin) in Paris and Montreal, the fragments seem to melt into one another. Just a few of the varied topics:
An educational film teaches viewers how to bathe themselves, and how to relax afterwards.
A submarine crew is trapped under the sea, with only a few hours of oxygen and stacks of flapjacks to keep them alive;
An aspiring lumberjack ventures into the lair of the villainous Red Wolves to rescue the kidnapped woman, Margot (or rather, Margot!);
A girl on a Berlin-Colombia express train (yes, a transatlantic railway) encounters a lecherous psychiatrist;
A man commits murder to cover up forgetting his wife's birthday;
Island natives prepare to sacrifice a virgin, and vegetables, to the volcano god; and
A woman injured in a motorcycle accident is nursed back to health by a surgeon, who is himself seduced by supernatural insurance defrauders.
Zeppelins crash into one another, islands explode, ghosts appear and can't seem to leave. But written descriptions can't really do this stuff justice; better to view a trailer. (Click on the video player below.)
A few big-name actors can be recognized amid the rippling distortions: Charlotte Rambling, Geraldine Chaplin, Mathieu Amalric and Udo Kier.
For a cinephile, watching "The Forbidden Room" is like a sugar rush. The seemingly-aged images may suggest the irretrievable passage of time, of long-dead filmmakers or outdated genre conventions, but there is something vital and alive about even a few seconds of passionate emotion on screen -- perhaps even more so when our subconscious retrieves these fragments and elicits narratives of our own.
For the cherry on top, Maddin corralled Sparks (a.k.a. the brothers Ron and Russell Mael) to compose a song. They contributed "The Final Derriere," about a man's attempt to stifle his lust for women's bottoms by undergoing repeated brain surgery, which doesn't quite work. Don't look for the song to be performed on the Oscars broadcast, but it would serve them right.
"The Forbidden Room," distributed by Kino Lorber, begins theatrical engagements in October in select cities (including New York; Santa Barbara, Calif. Boulder, Colo.; Seattle; Nashville; and Columbus, Ohio), before expanding wider. (For a list of screening locations click here.) It is not rated. 120 mins.

For more info:

More NYFF53 Reviews:
Thanks for reading CBS NEWS.
Create your free account or log in
for more features.