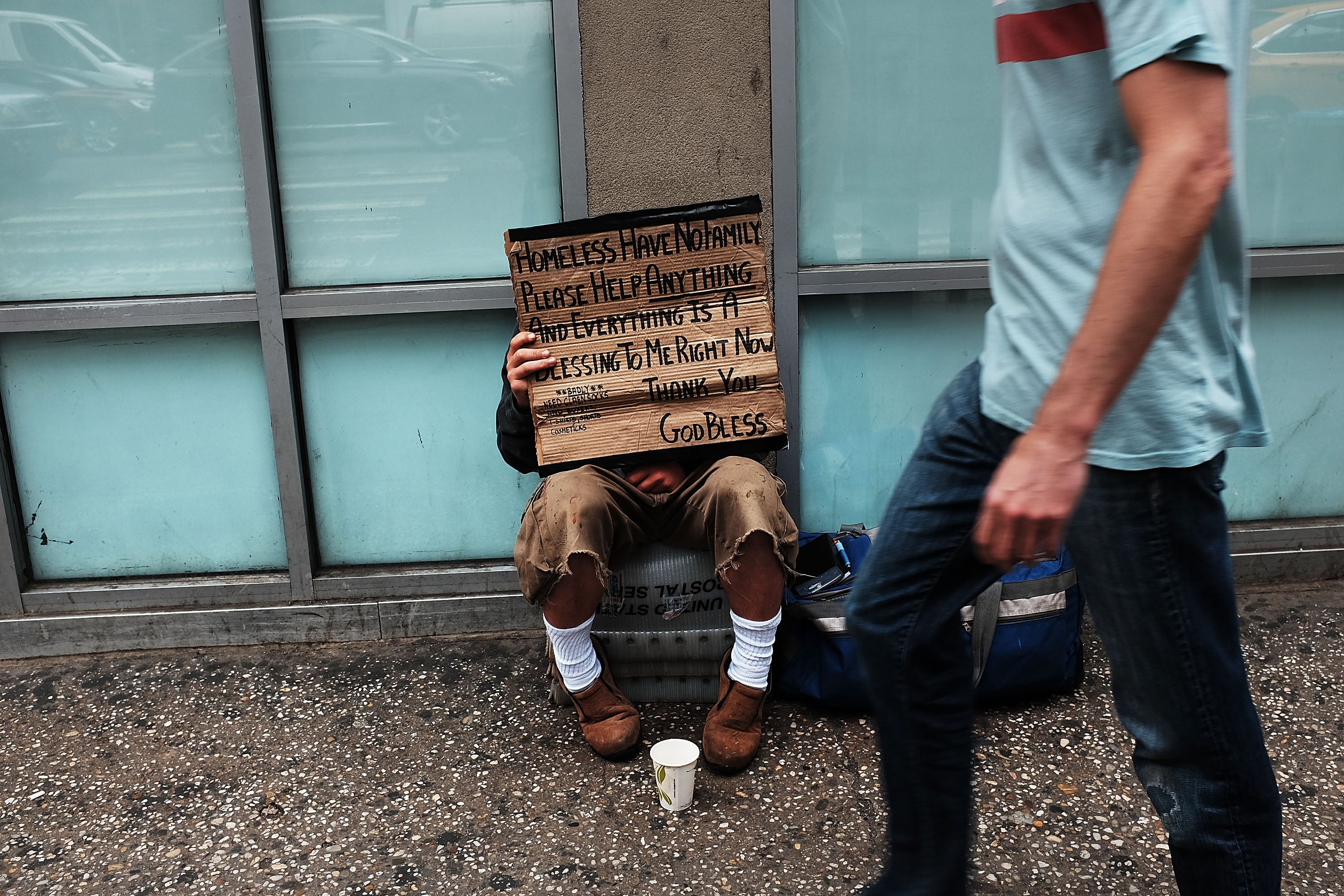 ​NYC rolls out plan to aid mentally ill who could be violent
NEW YORK -- Mayor Bill de Blasio's administration on Thursday unveiled a plan to help New Yorkers suffering from mental illness and who may be a threat to hurt themselves or others.
The program, dubbed NYC Safe, is also an early move to combat increasingly visible homelessness in New York City, an issue that the mayor has said is linked to a lack of adequate care for people with mental illness.
De Blasio and his wife Chirlane McCray, who is spearheading mental health initiatives in the city, said better care could lead to a reduction in violence committed by mental illness sufferers on city streets, and in its homeless shelters and jails.
"Violence is not acceptable and it is not acceptable to punish those who are sick," said McCray at a City Hall press conference. "It is not acceptable that those who suffer are not getting proper treatment."
The program will be funded by a $22.4 million annual investment, officials said. It will create a "hub," managed by the mayor's office of criminal justice, to improve coordination between law enforcement, homeless services and medical providers. The Department of Health will also create a task force to connect with high-risk individuals and make certain they are following through with their treatment.
The mayor's director of criminal justice, Elizabeth Glazer, said the new system will allow law enforcement and mental health experts to exchange information about people who are mentally ill and potentially violent, CBS New York reported.
"Now when city workers are concerned about somebody, they will immediately flag those folks for a kind of air traffic controller, what we're calling the Hub. Something that's never existed before," said Glazer.
Officials said the program will provide more training for police officers to deal with emotionally disturbed individuals and install peace officers and clinical staff at city homeless shelters. De Blasio warned New Yorkers not to stigmatize people with mental illness, saying that only a small fraction of them are violent.
"It is clear that many New Yorkers are not getting the help they need now," said de Blasio. "We have to address the broken mental health system, and we have to revolutionize the way we provide care for those that struggle with mental challenges."
De Blasio hopes the new approach will drive down violence and save lives.
An activist who has pressed for more focus on the most serious cases of mental illness saw positive signs in the plan.
"The elephant in the room is getting real treatment to adults already known to be seriously mentally ill," said DJ Jaffe, who founded a group called the Mental Illness Policy Org. after experiences with a relative diagnosed with schizophrenia.
Improving care for mental illness sufferers has become the lead item in McCray's portfolio and de Blasio, whose administration has already committed $323 million over three years for mental health programs, said the full plan would be unveiled this fall.
NYC Safe is also the first part of an effort to stem a rising tide of homelessness on the streets of the nation's largest city, where the homeless population has risen since de Blasio took office in January 2014. The problem has attracted a recent wave of high-profile tabloid and TV attention.
The city recorded more than 56,000 people in its homeless shelters this week, an increase over about 53,000 individuals at the end of former Mayor Michael Bloomberg's tenure. Another 3,000 are estimated to eschew shelters and live on the city's streets.
Some advocates have criticized the city count for underestimating the number of homeless.
City officials said more efforts to reduce homelessness, including a housing plan, would be unveiled in the coming months.
Thanks for reading CBS NEWS.
Create your free account or log in
for more features.