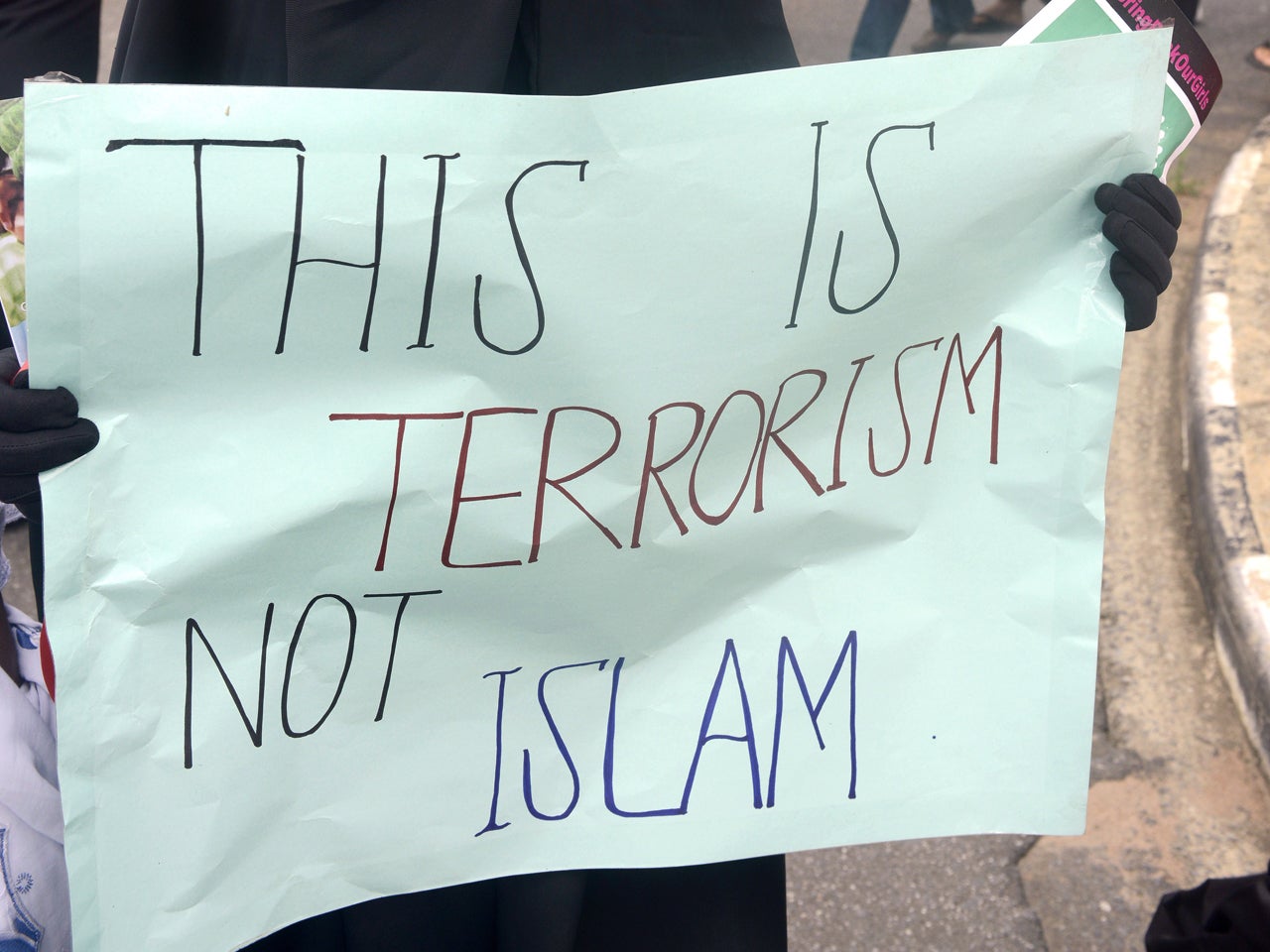 Nigeria militants killed "hundreds" in remote village
LAGOS, Nigeria -- Islamic militants killed hundreds of people in an attack on a border town in Nigeria's remote northeast, escalating the country's violent insurrection in which more than 270 schoolgirls have been kidnapped.
As many as 300 people were killed when a band of extremists attacked the town of Gamboru Ngala, on Nigeria's border with Cameroon, according to local press reports. The attack and hundreds of casualties were confirmed Wednesday by Borno state information commissioner Mohammed Bulama who spoke to The Associated Press by telephone Wednesday. Shops and homes were set ablaze and razed in the attack, he said.
The news of the attack adds to Nigeria's growing crisis from the Islamic extremists' violent campaign of bombings, attacks and abductions. The militant Boko Haram rebels are holding captive 276 teenage students, after abducting them from their boarding school in Chibok, also in northeastern Borno state.
In the attack on Gamboru Ngala the militants sprayed gunfire into the crowds of people at a busy market that was open Monday night when temperatures cool in the semi-desert region, reported ThisDay newspaper.
Nigerian federal Senator Ahmed Zannah said the attack lasted about 12 hours, according to the newspaper. The insurgents set homes on fire and gunned down residents who tried to escape from the flames, reported the paper. Zannah blamed Boko Haram.
Boko Haram's five-year-old Islamic uprising has claimed the lives of thousands of Muslims and Christians. More than 1,500 people have died in their attacks so far this year. The insurgents say Western influences are corrupting and they want to impose an Islamic state in Nigeria, a country of 170 million of whom half are Christian.
On Tuesday, Nigerian President Goodluck Jonathan finally accepted an offer for U.S. help in locating and rescuing the girls as global outrage mounted over his nation's slow response to their kidnapping.
Speaking to CBS News Tuesday, President Obama said the U.S. was "sending in a team of our military, law enforcement and other experts and we're really glad that Nigeria has accepted the help."
The technical experts heading to Nigeria will include U.S. military and law enforcement personnel skilled in intelligence, investigations, hostage negotiating, information sharing and victim assistance, as well as officials with expertise in other areas, White House spokesman Jay Carney said.
U.S. armed forces were not being sent, Carney noted.
On Wednesday, White House spokesman Josh Earnest said a team that could provide U.S. support was "on the ground" at the embassy in the Nigerian capital of Abuja.
The U.S. military's Africa Command (AFRICOM) told CBS News in a statement Wednesday that it was "conducting prudent planning and is prepared to support U.S. government efforts as directed by the Department of Defense," but said the "details of any support provided by AFRICOM are still being defined."
Mr. Obama said the U.S. has long sought to work with Nigeria to contain Boko Haram, but the kidnapping and subsequent outrage over Nigeria's inability to rescue the girls "may be the event that helps to mobilize the entire international community to finally do something against this horrendous organization that's perpetrated such a terrible crime."
Speaking in June 2012, then-AFRICOM chief Gen. Carter Ham warned that coordinated moves by several Africa-based terrorist groups to share training, funding and bomb-making materials were worrisome and posed a threat to the U.S. in addition to northern Africa.
Ham said Africa's three largest Islamic extremist groups - Boko Haram in Nigeria, al Qaeda in the Islamic Magreb (AQIM), which is spread across the Sahara, and al Shabab in Somalia - have been sharing money and explosive materials while training fighters together.
Boko Haram and al Shabab have always had a strong nationalist bent, but Ham claimed new evidence of cooperation - especially between Boko Haram and AQIM - was particularly worrisome to American interests.
The State Department on Tuesday warned U.S. citizens against traveling to Nigeria.
Thanks for reading CBS NEWS.
Create your free account or log in
for more features.