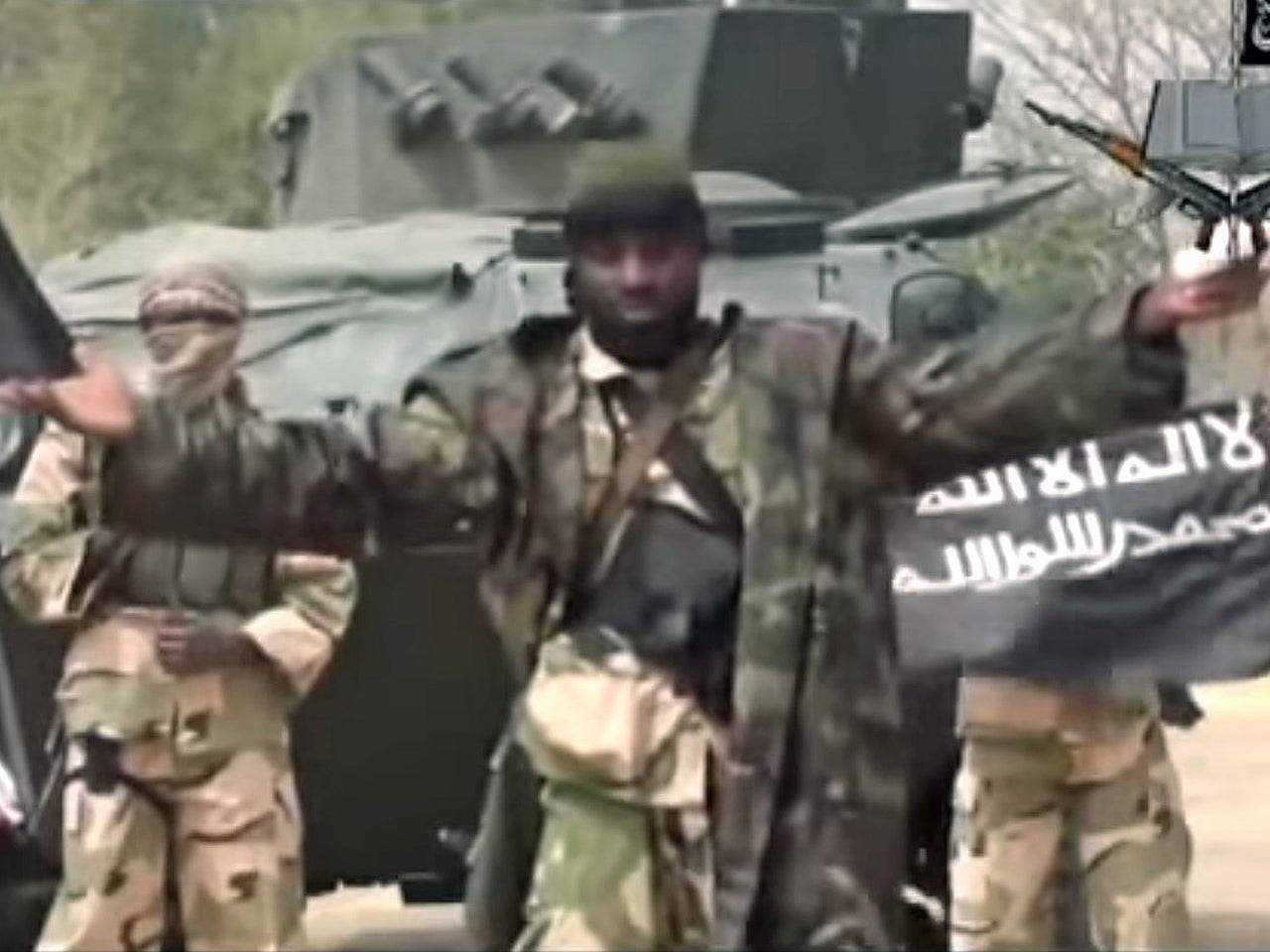 Nigeria finally accepts U.S. help to rescue girls kidnapped by Boko Haram, but is it too late?
WASHINGTON -- President Obama said Tuesday that the U.S. would do everything possible to help Nigeria find nearly 300 teenage girls missing since they were kidnapped from school three weeks ago by an Islamic extremist group that has threatened to sell them.
Mr. Obama said the immediate priority was finding the girls, but that in the longer term, the Boko Haram group must also be dealt with.
Speaking to CBS News Tuesday, Mr. Obama said the U.S. was "sending in a team of our military, law enforcement and other experts and we're really glad that Nigeria has accepted the help."


CBS News correspondent Margaret Brennan said Secretary of State John Kerry first told Nigerian President Goodluck Jonathan on Tuesday that the U.S. would send in the team, which would include hostage negotiators and intelligence experts, to help in the search.

"We remain deeply concerned about the welfare of these young girls, and we want to provide whatever assistance is possible in order to help for their safe return to their families," said Kerry.


The technical experts heading to Nigeria will include U.S. military and law enforcement personnel skilled in intelligence, investigations, hostage negotiating, information sharing and victim assistance, as well as officials with expertise in other areas, White House spokesman Jay Carney said.

U.S. armed forces were not being sent, Carney noted.

The U.S. military's Africa Command (AFRICOM) told CBS News in a statement Wednesday that it was "conducting prudent planning and is prepared to support U.S. government efforts as directed by the Department of Defense," but said the "details of any support provided by AFRICOM are still being defined."


Nigeria's police have said more than 300 girls were abducted from their secondary school in the country's remote northeast on April 15. Of that number, 276 remain in captivity and 53 managed to escape.

Another eight girls were kidnapped by Boko Haram militants early Tuesday morning or late Monday evening, according to local police and villagers who spoke to Reuters by phone. French news agency AFP reported Wednesday morning that 11 girls were actually seized in that latest raid on the village of Warabe. The discrepancy in numbers could not be immediately reconciled.
Global Outrage
The girls' plight -- and the Nigerian government's failure to rescue them or communicate with their families -- drew worldwide outrage. Brennan reported that the anger has manifested itself in the form it an international social media campaign; the hashtag "#bringbackourgirls," first used a week after the attack, has now gone viral and been included in more than a million messages on Twitter.

On Sunday, three weeks after the kidnapping, President Jonathan publicly acknowledged the abductions for the first time, and admitted he had no idea where the girls might be. On Tuesday, he finally accepted the offer of U.S. help.

But Amnesty International's Adotei Akwei told CBS News that the delay makes the chances of finding the girls slim.
"Some of them have been trafficked out of Nigeria, into Cameroon or Chad," said Akwei. "I suspect that they are being used as sex slaves... that's unfortunately what happens when girls are abducted."

While girls have often been preyed upon as soft targets in conflict zones, the mass-abduction in Nigeria has garnered almost unprecedented outrage since the leader of Boko Haram, Abubakar Shekau, claimed responsibility for the abduction in an online video and threatened to sell the girls into sexual slavery.

Shekau also warned that Boko Haram would attack more schools and abduct more girls. Boko Haram means "Western education is sinful."

Mr. Obama said he was glad the Nigerian government was accepting help from U.S. military and law enforcement advisers.
"Obviously, what's happening is awful, and, as a father of two girls, I can't imagine what their parents are going through," Mr. Obama told Megan Glaros, a WBBM meteorologist on assignment for "CBS This Morning."

Secretary of State John Kerry said the U.S. had been in touch with Nigeria "from day one" of the crisis. But repeated offers of U.S. assistance were ignored until Kerry got on the phone Tuesday with Jonathan amid growing international concern and outrage over the fate of the girls in the weeks since their abduction.

Kerry said Nigeria apparently wanted to pursue its own strategy, but now realizes more needs to be done.

"I think now the complications that have arisen have convinced everybody that there needs to be a greater effort," Kerry said at a State Department news conference. "And it will begin immediately. I mean, literally, immediately."

A statement from Jonathan's office said the U.S. offer "includes the deployment of U.S. security personnel and assets to work with their Nigerian counterparts in the search and rescue operation." The statement added that Nigeria's security agencies are working at "full capacity" to find the girls and welcomes the addition of American "counter-insurgency know-how and expertise."
No New Enemy
While Mr. Obama said the immediate concern was rescuing the girls, he told Glaros that beyond that goal, "we're going to have to really tackle a pernicious problem inside that country... an organization that has carried out ruthless attacks and killed thousands of people over the last several years."
Mr. Obama said the U.S. has long sought to work with Nigeria to contain Boko Haram, but the kidnapping and subsequent outrage over Nigeria's inability to rescue the girls "may be the event that helps to mobilize the entire international community to finally do something against this horrendous organization that's perpetrated such a terrible crime."

Speaking in June 2012, then-AFRICOM chief Gen. Carter Ham warned that coordinated moves by several Africa-based terrorist groups to share training, funding and bomb-making materials were worrisome and posed a threat to the U.S. in addition to northern Africa.

Ham said Africa's three largest Islamic extremist groups -- Boko Haram in Nigeria; al Qaeda in the Islamic Magreb (AQIM), which is spread across the Sahara; and al Shabab in Somalia -- have been sharing money and explosive materials while training fighters together.

Boko Haram and al Shabab have always had a strong nationalist bent, but Ham claimed new evidence of cooperation -- especially between Boko Haram and AQIM -- was particularly worrisome to American interests.

Attacks blamed on Boko Haram have left at least 1,500 people dead in Nigeria already this year, predominantly in the heavily-Muslim north, but the group also waged a successful bomb attack in the capital Abuja this spring.

The State Department on Tuesday warned U.S. citizens against traveling to Nigeria.
Thanks for reading CBS NEWS.
Create your free account or log in
for more features.