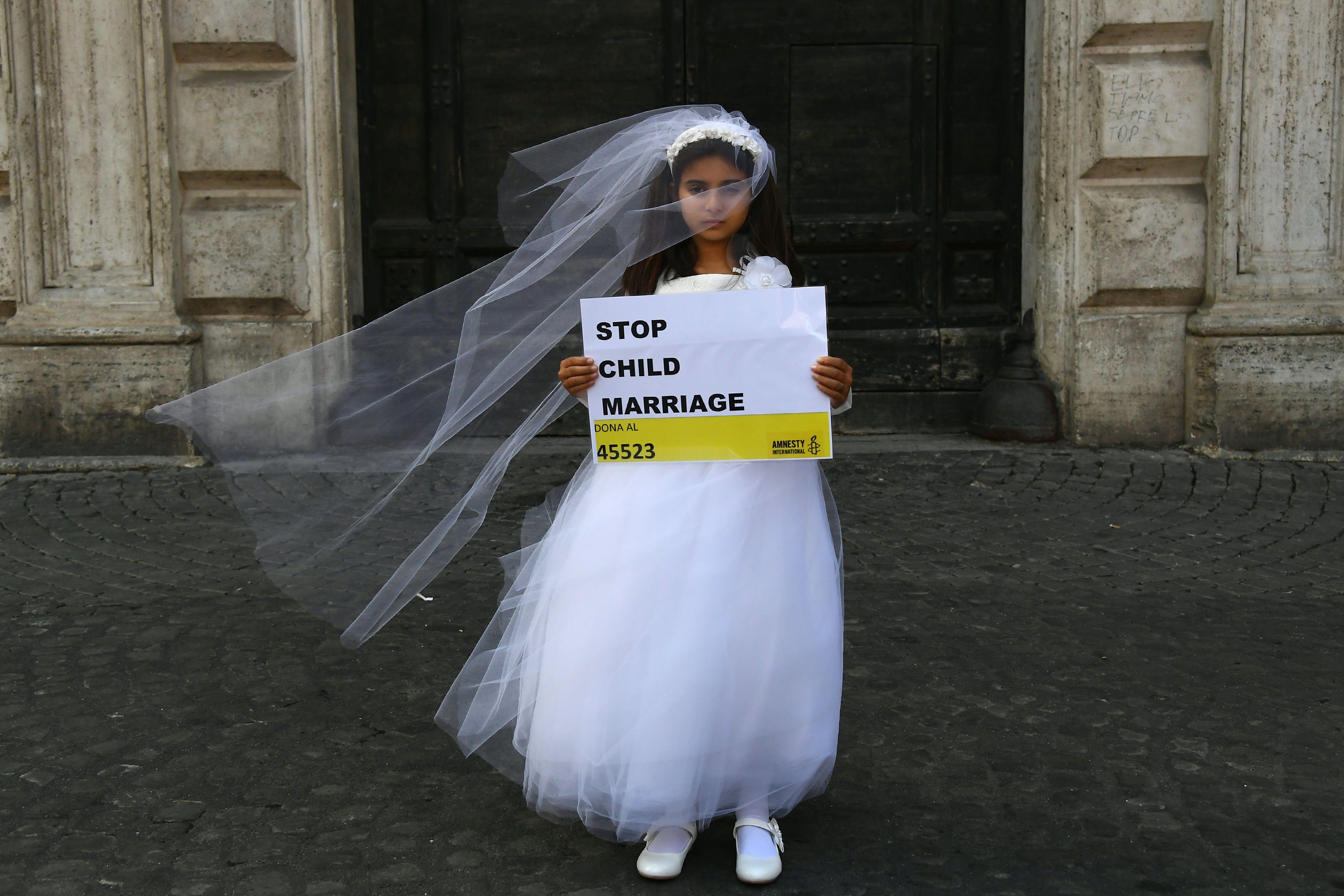 New York ends child marriage, raising age of consent from 14 to 18
ALBANY, N.Y. -- New York Gov. Andrew Cuomo on Tuesday signed legislation putting an end to child marriage in the Empire State.
The legislation raises the age of consent from 14 to 18, and amends the process to require parental and judicial consent for marriage involving 17- and 18-year-olds, CBS New York reports.
"This is a major step forward in our efforts to protect children and prevent forced marriages, and I am proud to sign this legislation that puts an end to child marriage in New York once and for all," Cuomo, a Democrat, said in a news release.
According to a 2016 report from the Tahirih Justice Center, a nonprofit that protects immigrant women and girls, and the National Conference of State Legislatures, North Carolina and Alaska also allow 14-year-olds to marry with parental and judicial consent.
Twenty-seven states have no minimum age for marriage in state law, meaning children of any age could technically marry with court approval.
New York State Assemblywoman Amy Paulin, who sponsored the legislation, said children have no escape from forced marriages because minors have limited access to legal services and domestic violence shelters.
The previous law, which dates back to 1929, did not provide any guidance to judges on whether to grant consent, Cuomo's office said.
"We cannot solve the child marriage problem globally if we don't first solve it here in the United States," Fraidy Reiss, founder and executive director of the organization Unchained at Last, told CBS News in May.
Health department data shows that between 2000 and 2010, 3,853 minors were married in New York. Eighty-four percent were minor girls married to adult men.
Thanks for reading CBS NEWS.
Create your free account or log in
for more features.