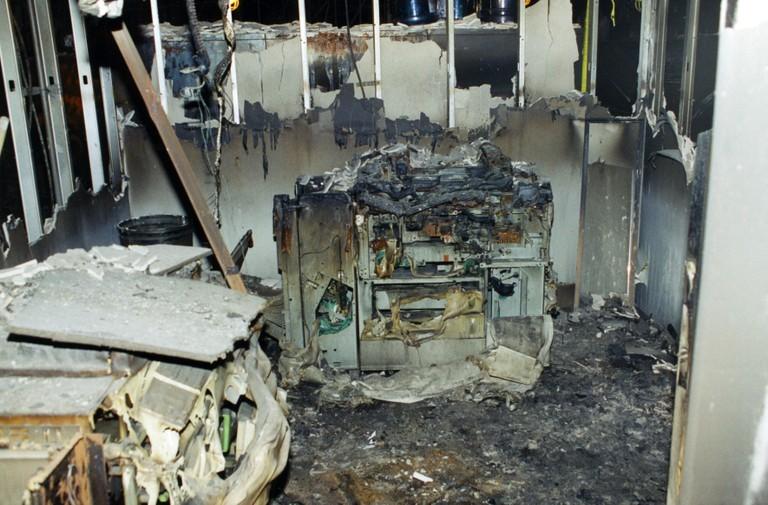 New FBI photos show devastation at the Pentagon after 9/11 attacks
NEW YORK -- The FBI has released never-before-seen photos showing the devastation at the Pentagon following the 9/11 attacks.
The new photos were uploaded on March 23 to the FBI's "Vault," the bureau's online hub of archival materials.
On Sept. 11, 2001, five terrorists hijacked American Airlines Flight 77 and flew the 90-ton plane into the Pentagon, killing all passengers and crew on board as well as 125 civilians and military personnel on the ground. The plane was traveling 530 mph at the time of impact.
The newly released FBI photos show the immediate aftermath of the attack on the Pentagon as smoke and flames engulf the building:
Aerial photos show the site of the attack after the smoke and dust had settled:
Following the attack, FBI investigators combed over the wreckage near the point of impact:
Inside the building, the flames from the crash melted office equipment and the walls of the building:
Investigators found debris from American Airlines Flight 77, which was en route to Los Angeles when it was hijacked:
You can find all the new photos released by the FBI here.
Thanks for reading CBS NEWS.
Create your free account or log in
for more features.