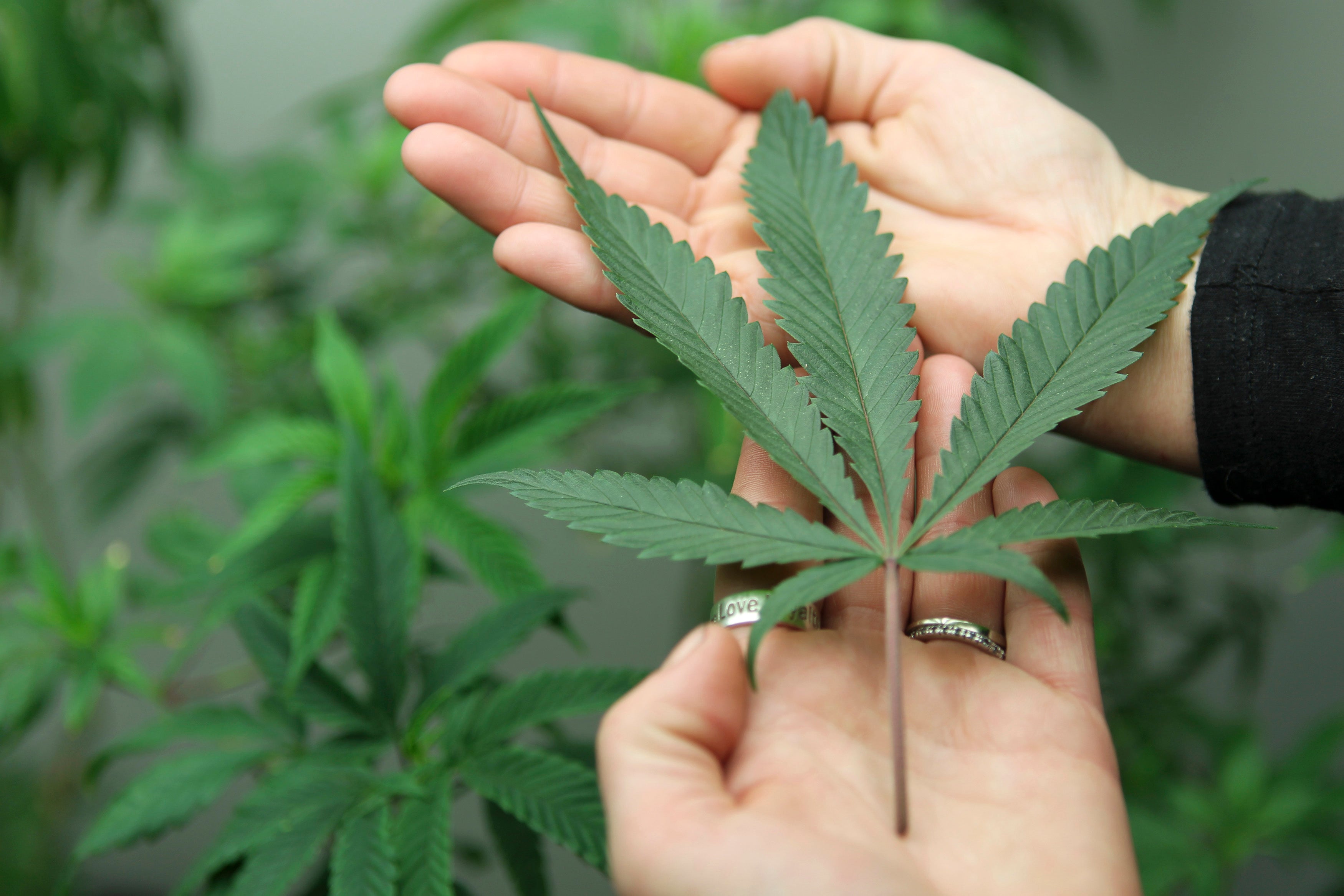 New Jersey law would allow pot use for menstrual cramps
TRENTON, N.J. --With a nod toWhoopi Goldberg, lawmakers in New Jersey announced legislation that would loosen the state's strict medical marijuana law to allow women to get pot-based products to ease menstrual cramps.
CBS New York reported Democratic Assembly members Tim Eustace, L. Grace Spencer and Angelica Jimenez introduced the bill on Thursday. In a news release, the legislators noted that their move follows the actress' collaboration with a maker of organic marijuana edibles on a line of medical cannabis designed to relieve menstrual pain.
"People have this puritanical idea that it's a bunch of potheads sitting in these dispensaries, but there are some very sick patients in need," Eustace said.
Taylor West, the deputy director of the National Cannabis Industry Association, a nonprofit trade group, said she's not aware of any other state that specifically list cramps as an ailment authorized for medical marijuana use. But she said that it has likely been prescribed for menstrual cramps in states where doctors have more leeway in prescribing medical marijuana.
"For many women, the response to pain so severe that it causes them to vomit or faint is either, 'Just deal with it,' or a prescription drug that may not even alleviate their symptoms," Jimenez said.
Under current New Jersey law, marijuana is limited to use for a specific list of ailments, including multiple sclerosis, terminal cancer, muscular dystrophy, and other chronic illnesses. It's also approved for seizures and glaucoma if resistant to conventional treatment.
Goldberg, a New Jersey resident, connected with edibles manufacturer Maya Elisabeth to launch the line, Whoopi & Maya, which includes THC-infused creams, bath salts and chocolate. The products are set to be available soon in a handful of dispensaries in California, where users need a doctor's authorization to buy a wide range of marijuana or pot-based products.
The idea for the legislation came from oversight hearings on New Jersey's medical marijuana that showed the state is missing out on edible and liquid marijuana products because only smokable forms are available, Eustace said. When Goldberg and Elisabeth's product was announced, he said, it sounded like a good fit for treating dysmenorrhea, the medical term for painful menstrual cramps.
"One of the most underserved populations is women," Eustace said.
New Jersey's medical marijuana program dates to former Gov. Jon Corzine's administration, but Gov. Chris Christie has gone slow in implementing it, arguing it is little more than "a front for legalization."
Medical marijuana in New Jersey is tightly restricted and state lawmakers said Christie's administration has placed "arbitrary and unnecessary" restrictions on the program. Patients and doctors, for instance, must register with the state. Caregivers have to pay a $200 fee for an identification card.
Marijuana has been legalized for all uses in Colorado, Washington, Oregon and Alaska and for medical use in nearly 20 others.
New Jersey held its first-ever meeting on legalizing the recreational use of marijuana in late 2015, CBS New York reported. New York State began rolling out its medical marijuana program earlier this year.
Thanks for reading CBS NEWS.
Create your free account or log in
for more features.