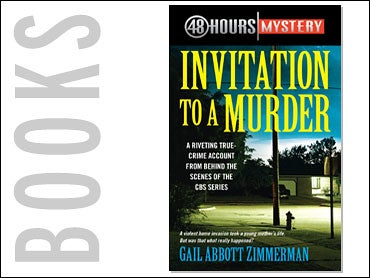 New 48 Hours Book: Invitation To A Murder
A violent home invasion took a young mother's life. But was that what really happened?
"Invitation to a Murder," available in stores on Tuesday, Oct. 28, 2008, is the fourth book from 48 Hours Mystery.
In this riveting account of a crime first documented on the broadcast, producer Gail Abbott Zimmerman unravels the lethal secrets inside a seemingly perfect marriage to find out who was behind a chilling double homicide.
"My wife is dying on the floor! Please, please come help!" The frantic 911 call sent emergency units racing to a tidy brick home in suburban Springfield, Ill.
---
Read an excerpt.
---

Beautiful, vivacious Donnah Winger had been bludgeoned to death by a male intruder. Her attacker was fatally shot by Donnah's husband, Mark. In the aftermath of the horrific home invasion, family and friends rallied round Mark, a well-liked and respected nuclear scientist, and the infant daughter he and Donnah had just adopted. Some even called him a hero.

But one rookie detective didn't buy Mark Winger's version of the grisly events of that August afternoon. After four years of relentless investigation, a closed case is reopened, and fragments of truth-including shocking new witness testimony-come together to reveal how Mark Winger turned a chance meeting with a troubled young man into the almost seamless killing of his own wife, with an Invitation to a Murder.

About Gail Abbott Zimmerman:
Gail Abbott Zimmerman is a three-time Emmy Award-winning television news producer and a producer for 48 Hours Mystery. She was previously a producer for ABC News 20/20, and a director on a variety of programs including several network news productions and Dick Clark's New Year's Rockin' Eve. She lives in New York City with her husband, Albert.

Pocket Star is an imprint of Simon & Schuster, which like CBSNews.com, is a unit of CBS Corp.
Thanks for reading CBS NEWS.
Create your free account or log in
for more features.